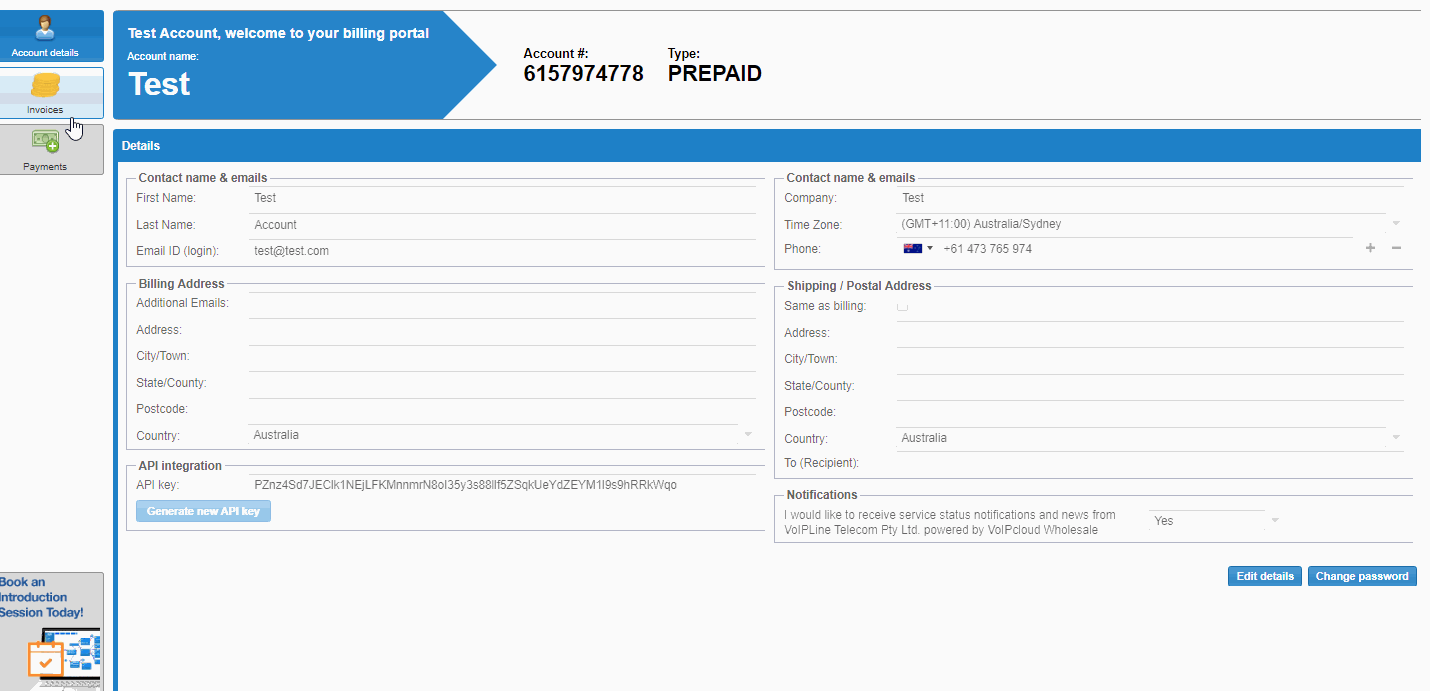 Low Balance Notifications Alerts You When Your Balance Drops Below the Configured Threshold.
Low Balance Notifications are most often used so that you don't run out of credit on a prepaid account, for example if your monthly charges are $100 or £100, the system can notify you once your account drops below $105 or £105, ensuring that you have time to top up credits on your customer billing account to cover your monthly charges and call charges. 
To configure account balance notifications, once logged in to your customer portal, modify both the balance notifications, and the automatic top - up level and thresholds by going to 'Payments' on the left. Once in payments you should see a section labelled notifications.

In order to set an automatic top up, you will need to navigate from the Payments tab, to "Credit Card Payments" at the top, once there, you will see the section, that will allow you to configure an automatic top up threshold, as well as an amount to top the account up to.

This will allow your account to top itself up according to your specified parameters negating the requirement for you to manually keep track of your accounts balance.