Introduction

At the end of this article, for all incoming calls, you will be able to set a specific inbound caller ID of your choice. Should you need any assistance, feel free to contact our support department.
Configuring an inbound caller ID
The inbound caller ID functionality allows you to clearly identify the origin of the call and is commonly used in conjunction with the call diversion object. The set caller ID object allows you to change the caller ID from an inbound call to another available number purchased in your account. Click on the PBX tab and locate the set caller ID object in the toolbox menu on the left-hand side and drag and drop the object onto the main screen. Next, click on the settings icon, as shown in the image below.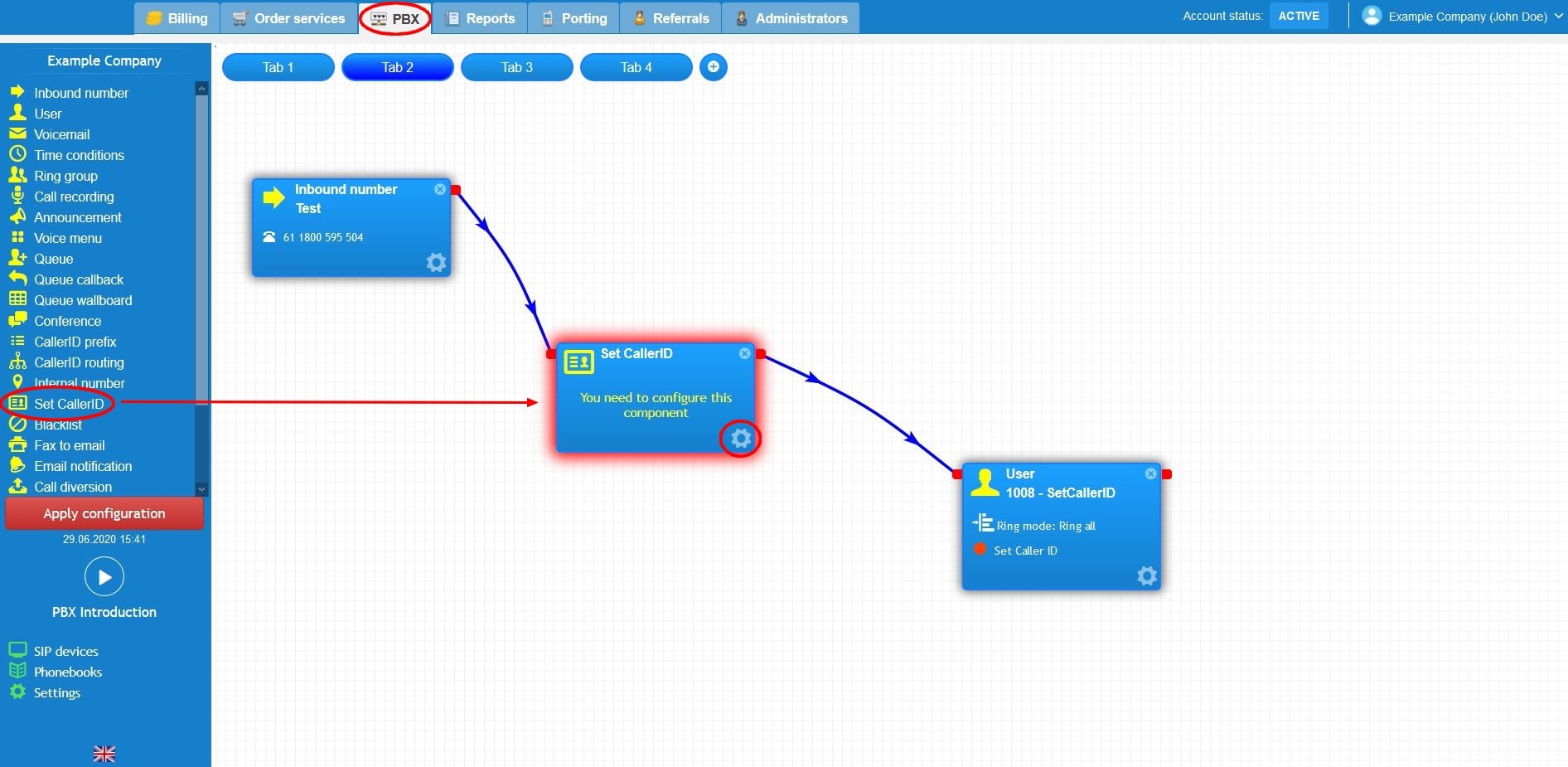 Enter your preferred name and select the desired number to be displayed as the inbound caller ID. Lastly, save and apply the new configuration. It is essential to make sure you have applied the new configuration otherwise the system will not recognise the changes.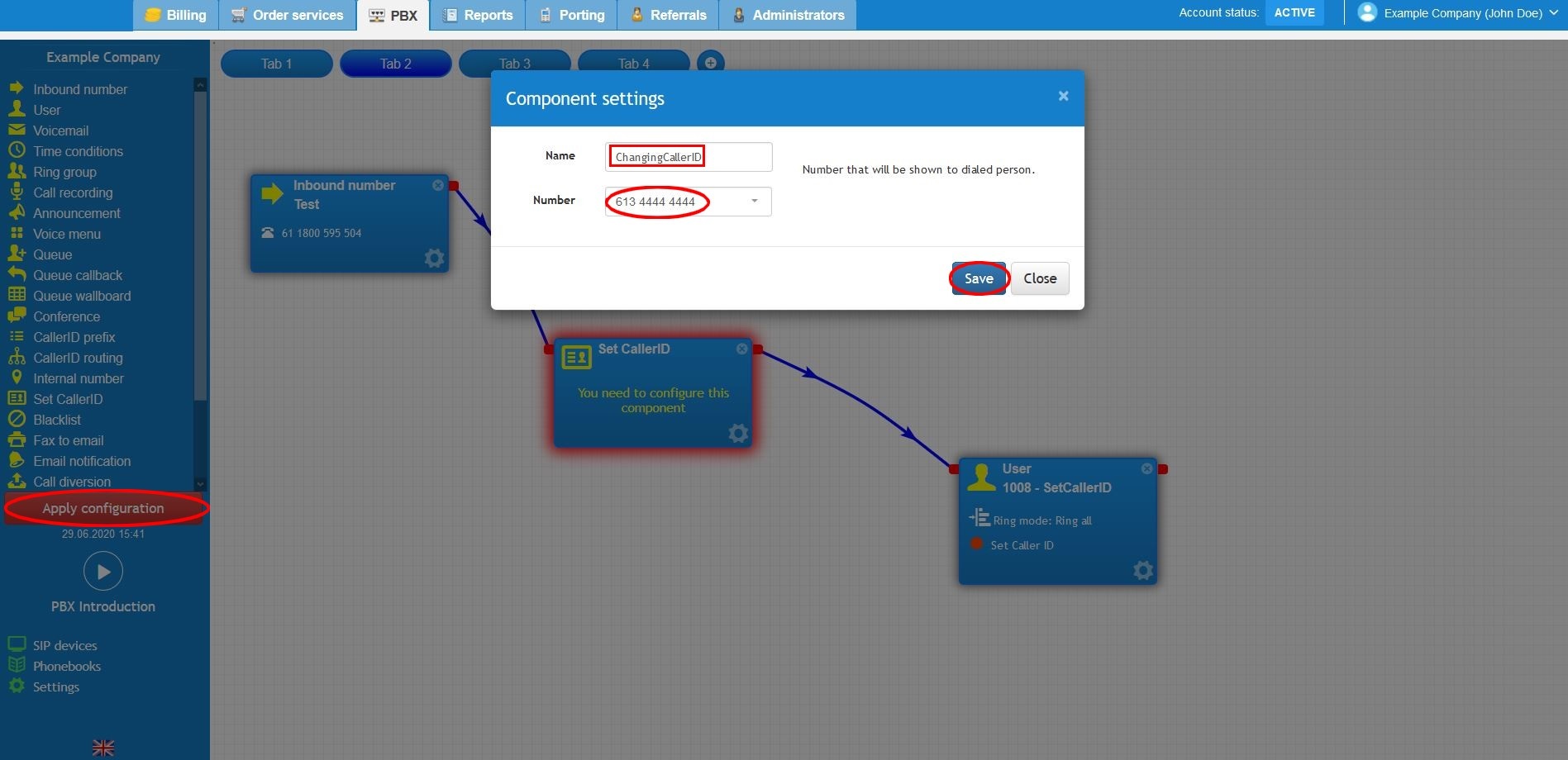 Set caller ID usages
Take for example the below scenario. The business opening hours are between 9 am to 5 pm, Monday to Friday. During 9 am to 5 pm, all calls are directed to user 1008. However, outside of business hours, the owner requires all calls to be diverted to her mobile. To differentiate her business calls from her personal calls, the set caller ID object has been configured, masking all inbound calls with the caller ID 03 9069 9197.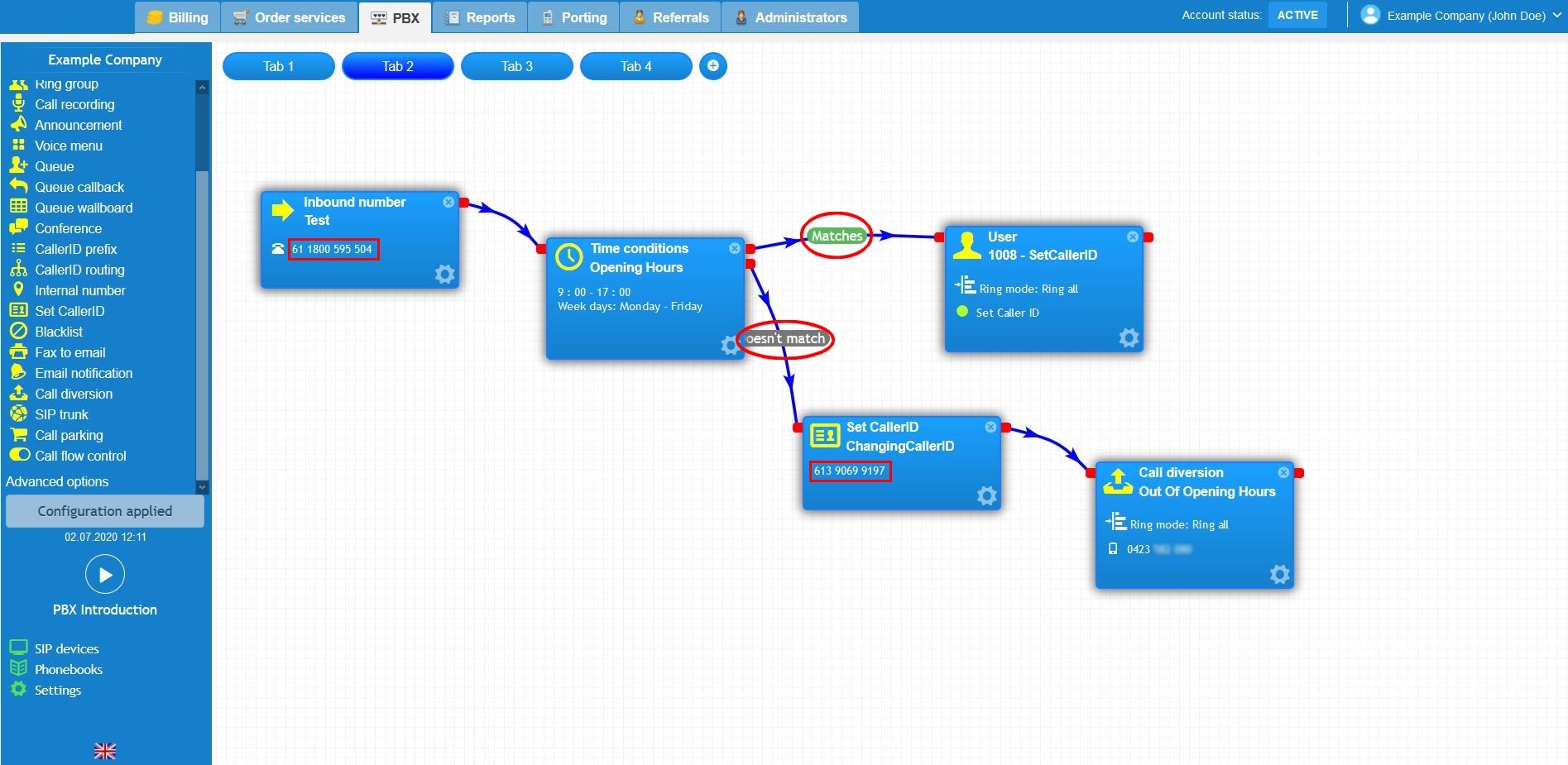 Enabling this functionality will provide the ability to recognise business calls received via a personal mobile based on the set caller ID below.
Watch this in action
The video below will show you a visual representation of the areas covered throughout this knowledge base guide.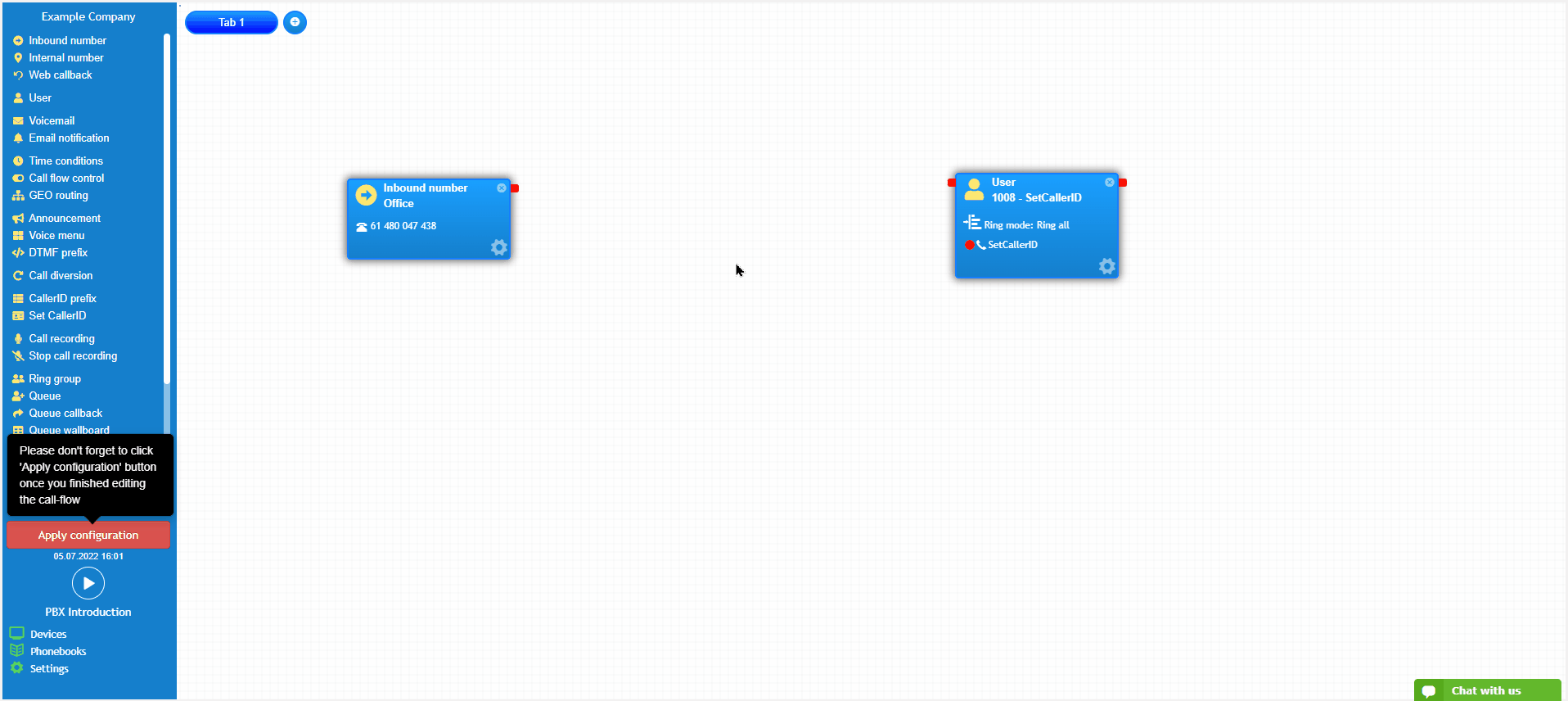 [[title=Dynamically Set Inbound Caller ID]]
[[description= The inbound caller ID functionality allows you to clearly identify the origin of the call and is commonly used in conjunction with the call diversion object.]]