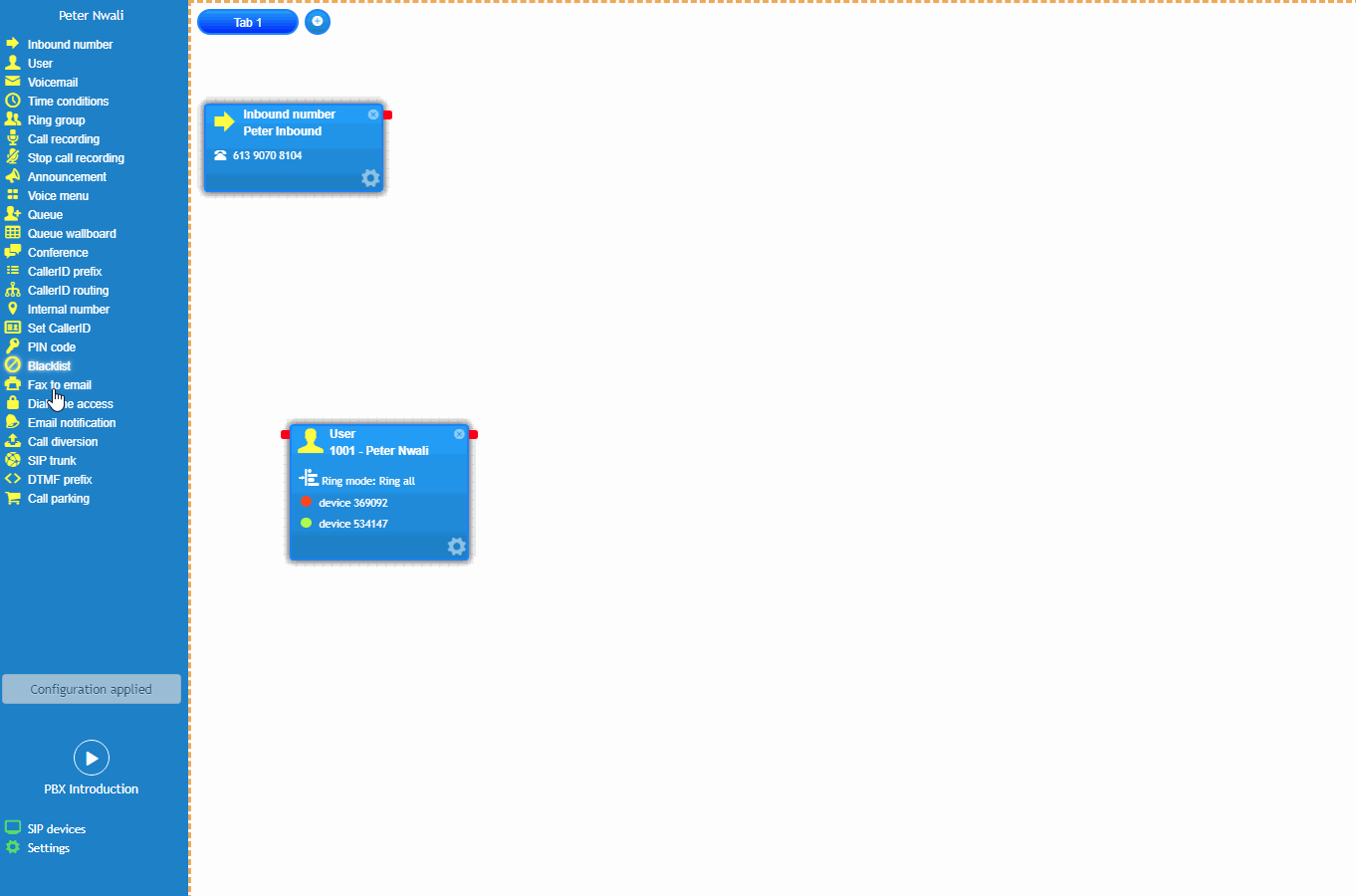 The Fax to email object is a feature that allows you to receive inbound faxes, that are converted to a PDF and emailed out to the configured email addresses. Please note that outbound fax requires an ATA and is not guaranteed, and required additional configuration not in this guide.
In order to make use of the Fax to email feature in your call flow, you will need to drag a Fax to email prefix object from the PBX toolbar on the left.
Icon is shown as below.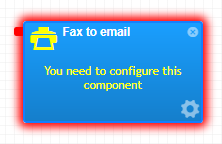 After dragging and dropping, you will need to configure the Fax to email prefix object, click on the settings icon  in the bottom right corner of the object to open the settings.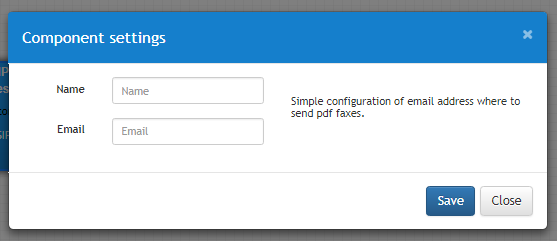 Name = A description for the object (Only relevant for the PBX interface/GUI).
Email = The email address you would like the PDF's to be sent to.
Once you have successfully configured the Fax connect the object into your call flow and test an inbound call. It should look like the following.



Finally don't forget to Apply the Configuration when any changes are made to the Fax to email or associated objects.