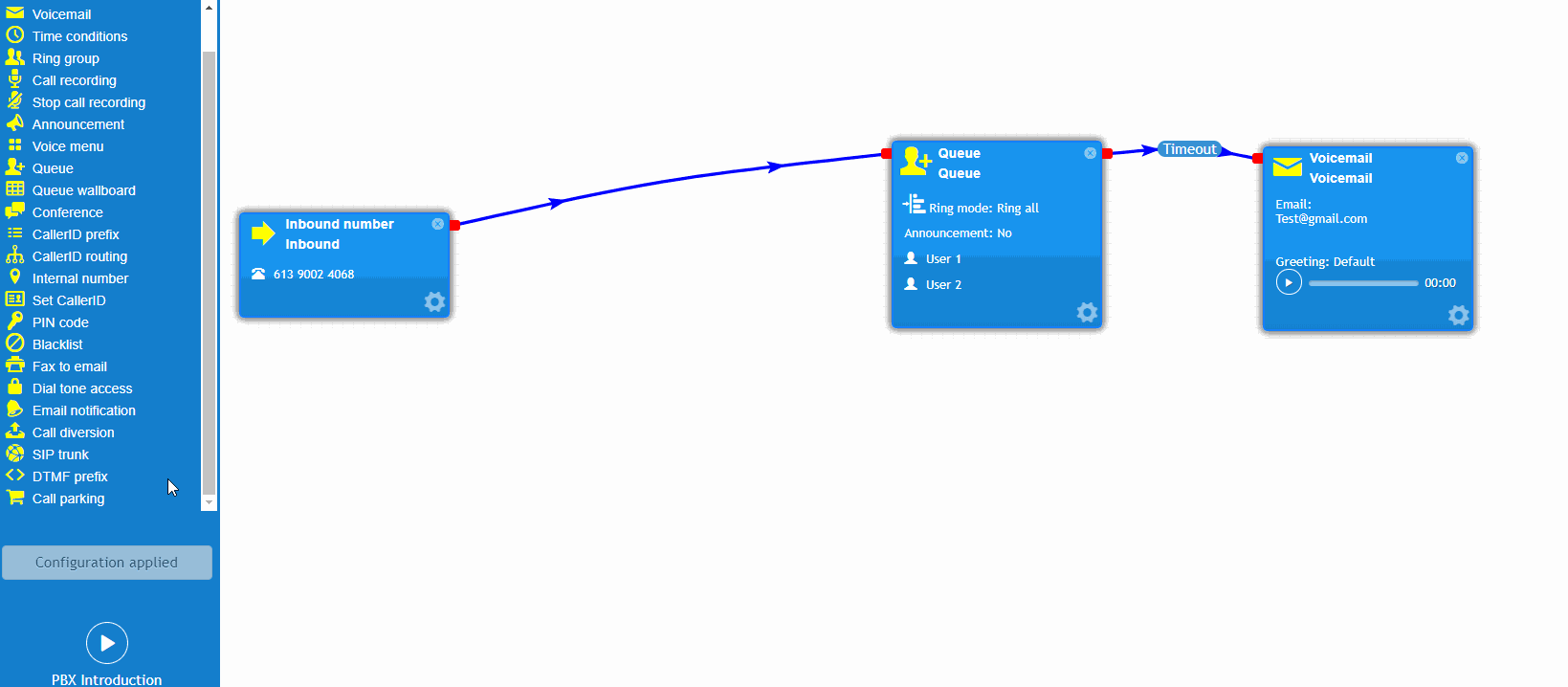 Call Parking is a feature which allows you to Park/Hold the call and pick it up from another extension if they know the Number slot where the call is parked. 
Drag and drop the Call Parking object, from PBX toolbox menu on the left, on to the main PBX configuration screen.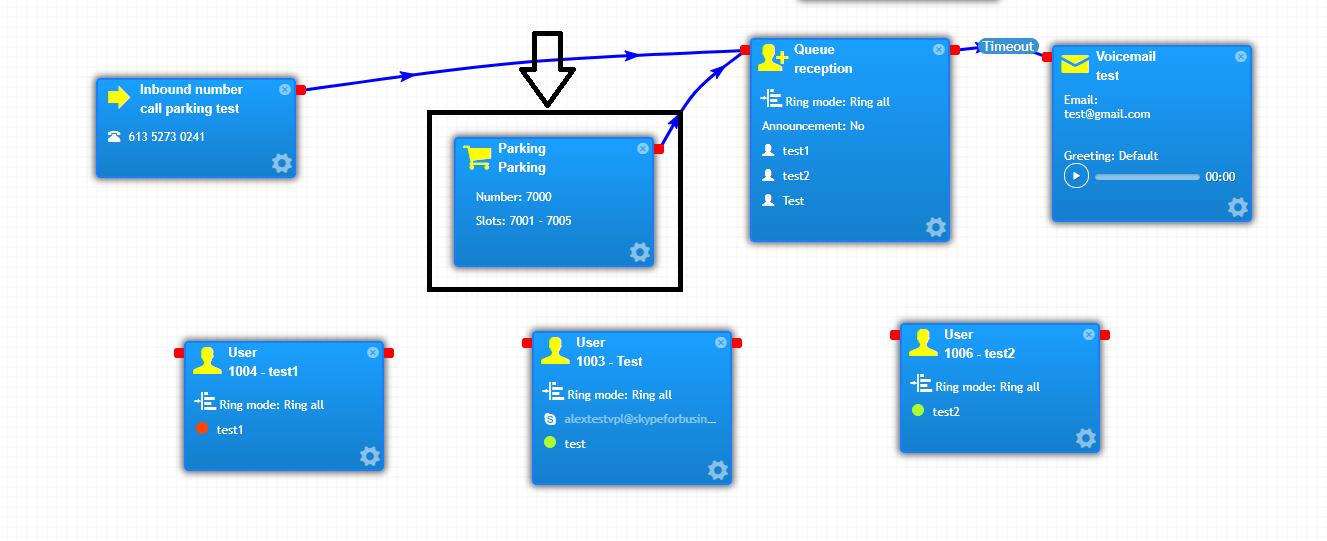 Click on the settings icon on the bottom right corner of the object to configure the Parking.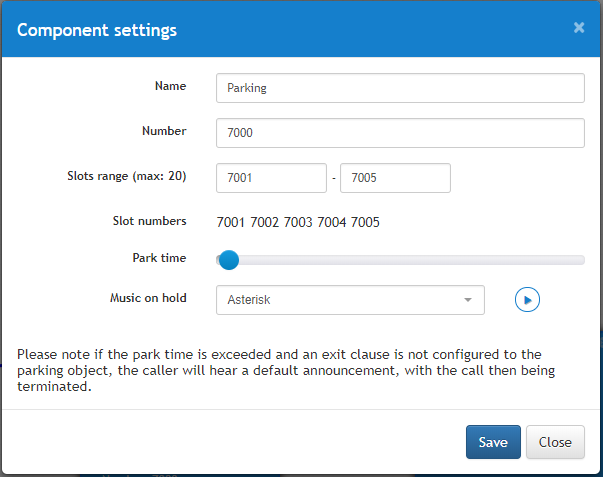 In the Component settings, You will be able to change the Number which will be used for Parking. Set the number of slots you require to simultaneously park calls, up to a maximum of 20. Slot numbers is number which will be provided to you when you park a call which then will be used to pick up the parked call.
Please specify the Park time for the maximum time a call can be parked. If the call is not answered in the specified amount, call will follow the object which is specified after the Parking or the call will drop off if no object is placed.
Please Click  Save after making the changes. 
Finally don't forget to Apply the Configuration when any changes are made to the Voice menu or associated objects. 



How to Park a call:
To park a call so that someone else can pick it up: 
1. Hit transfer button and enter the parking number (default: 7000) while on a call.
2. The system will announce (to the person parking the call) the slot number where the call is parked (For example, slot 7001)
3. Complete the transfer to free your line and the call will be placed in the parking lot.
4. To pick up the parked call, dial the slot number (7001 in this example) from any extension on the account
See Also