Introduction

At the end of this article, you will be able to refer your service provider to business entities in order to earn a recurring revenue stream. Should you need any assistance, feel free to contact our support department.

How does the referral program work?
The referral program will allow you to recommend the service to businesses and in return earn a referral commission, it is also possible for your referee to earn a discount or rebate on their monthly invoice. The commission you earn and the rebate to your referee will be the percentage shown in your customer portal, from your referees settled monthly invoice. The referral fee will be paid as VoIP credits to yours and your referee's customer account and if not used to pay for service subscriptions can be withdrawn by contacting our support department.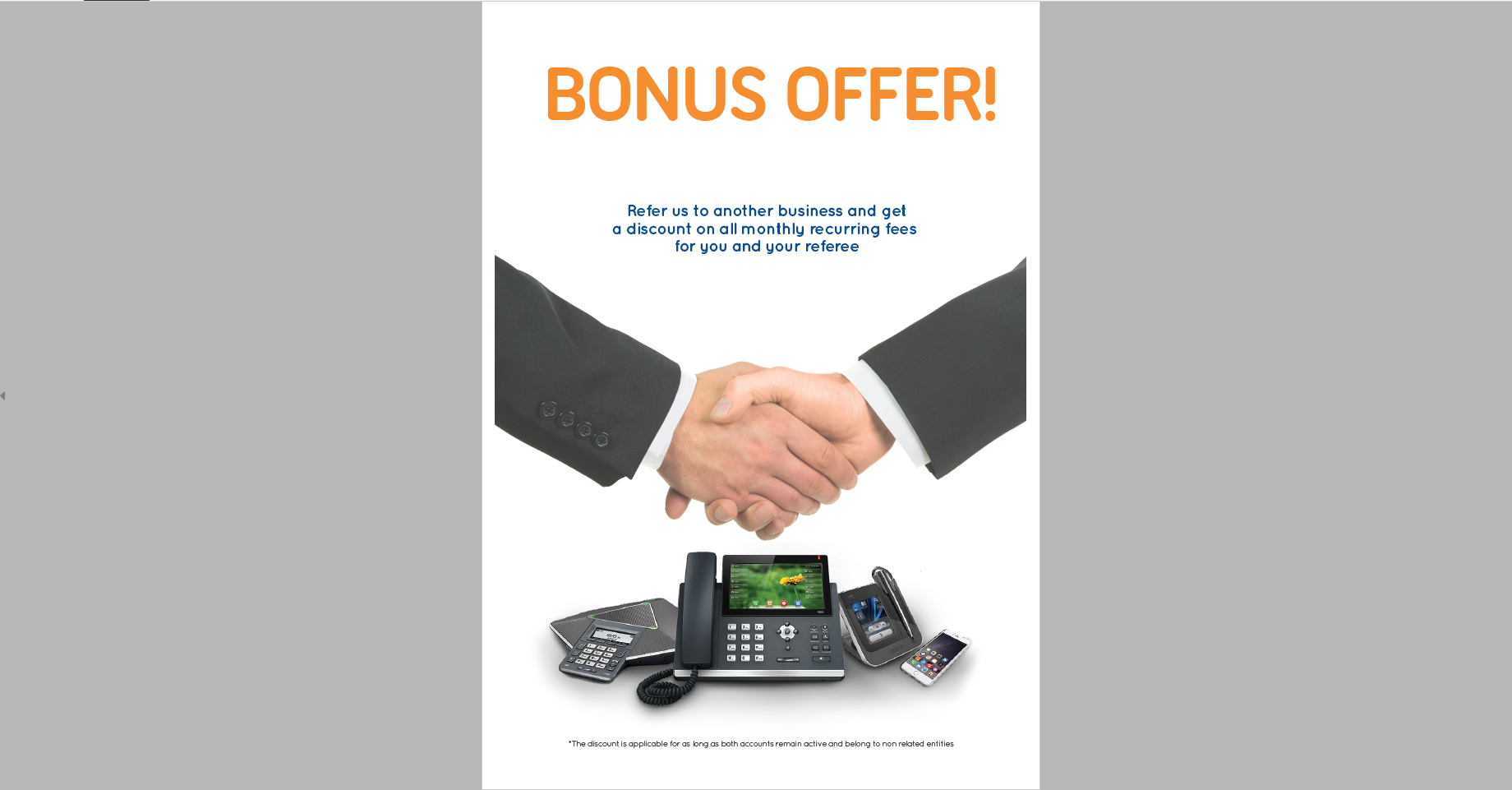 To start referring your service provider you will need to log into your customer portal and select the referrals tab from the top menu. There are two different ways to invite your business contacts, inviting via email to a new referral or sending a referral request to an existing contact that you have referred previously and they have signed up directly with the service provider. Both referral methods are highlighted in the screenshot below.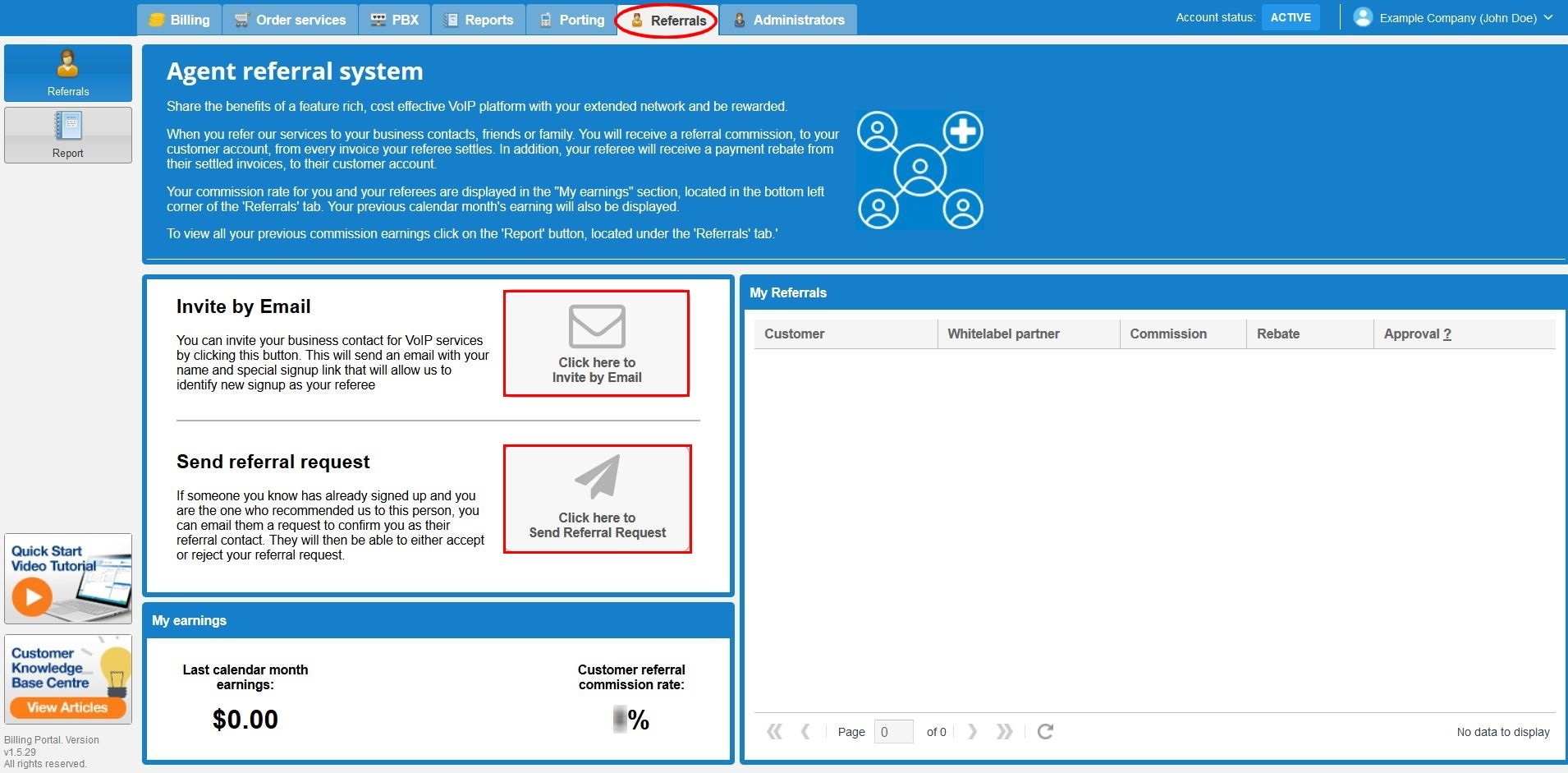 For the first method, click on the invite by email button and a link will prompt for an email address. This email address should be of the person you are referring which does not have an existing account. Following the link on this email, the referee can sign up for a 14-day trial, and they will be added to your referrals once their account is active and verified.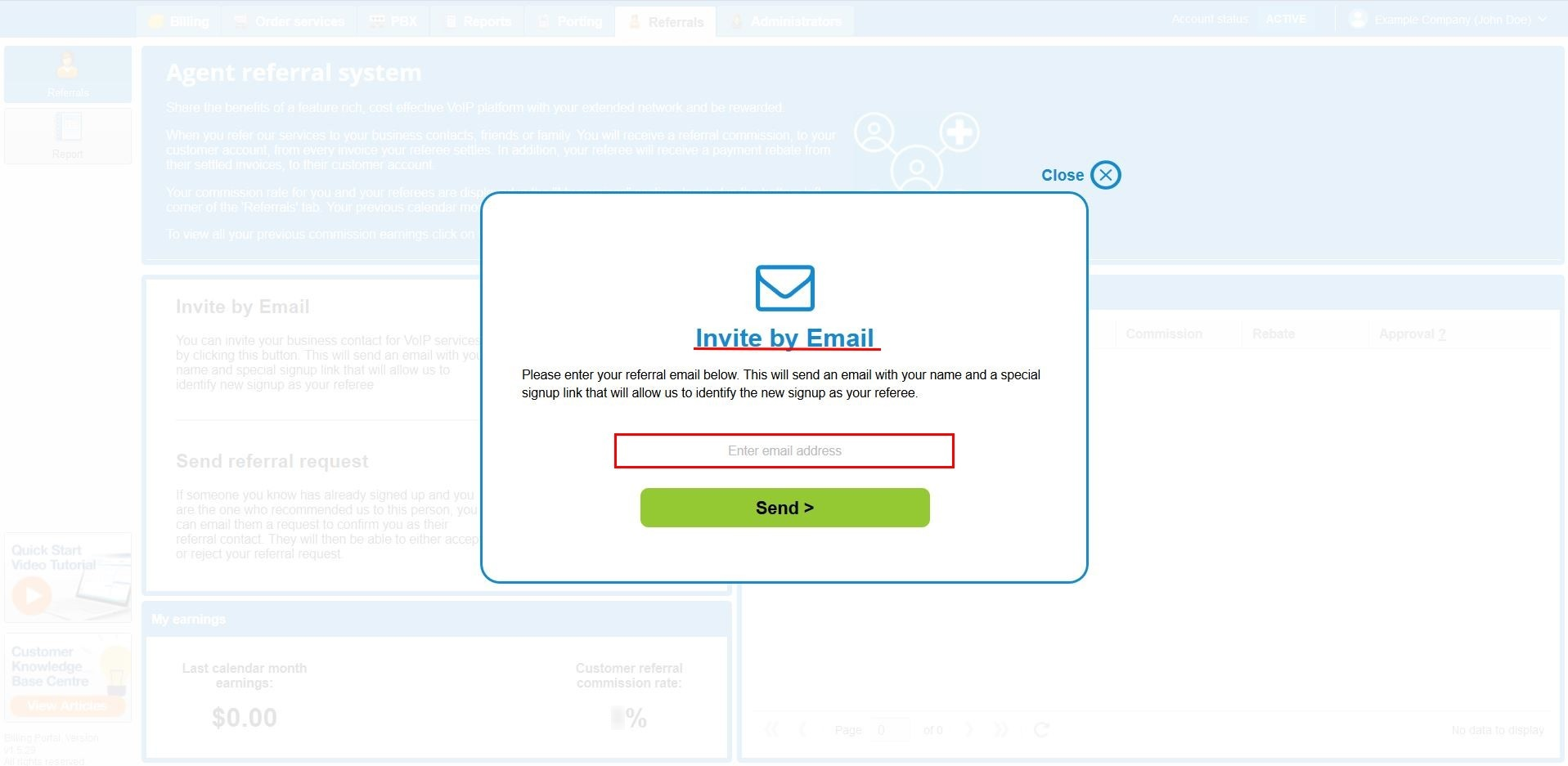 For the second method, if your referee has already created an account with the service provider, you can choose the send referral request button. This option will prompt for an email address which must match the email address used when they signed up with the service provider. When they receive the email they must verify the request and you will see the referral in your list automatically. Please note this can only be done within 30 calendar days of the account's creation.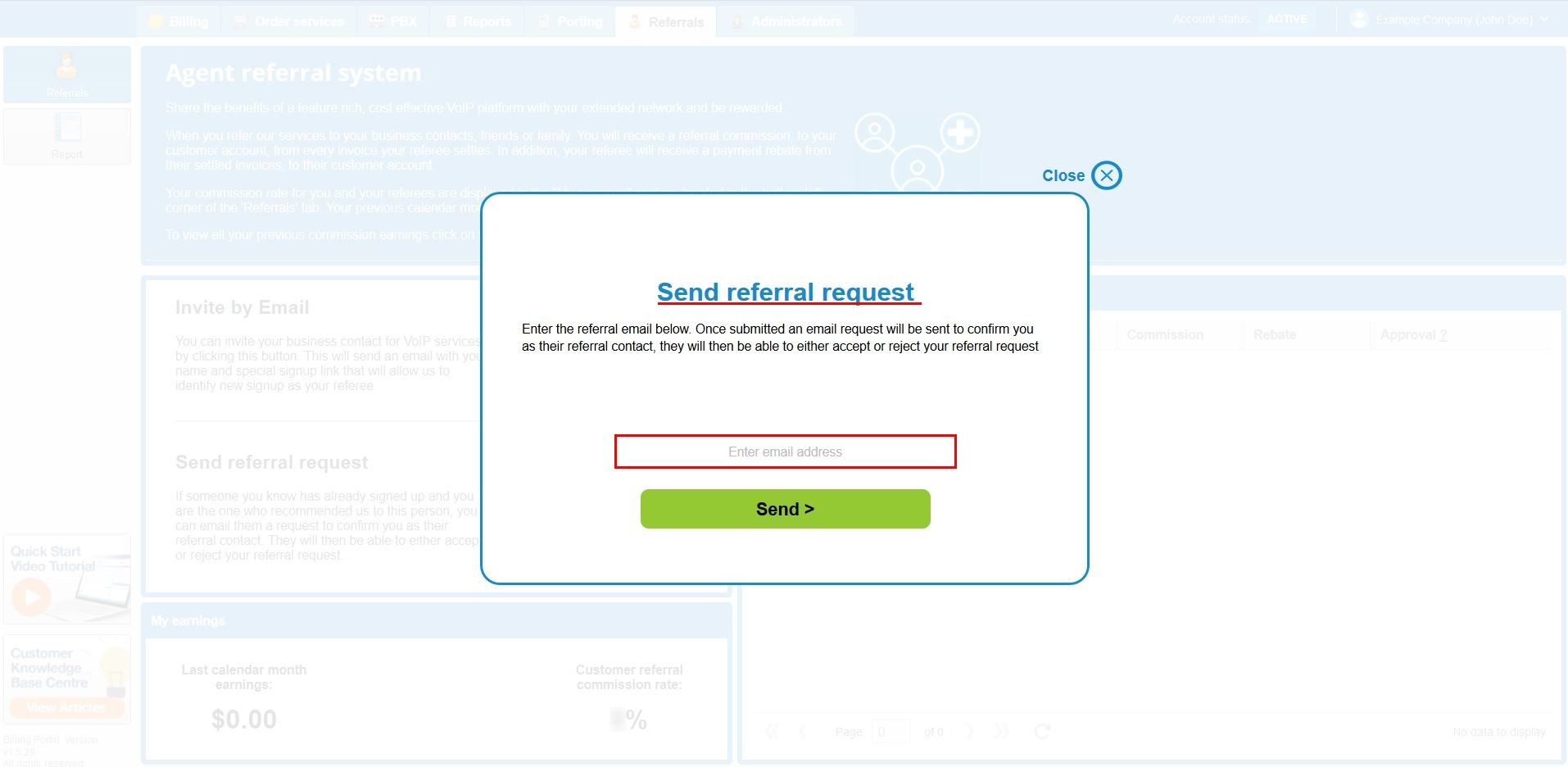 Now you have referred the service you can check all your referrals and the commission and rebate percentage from the "Referrals" tab, inside the "My Referrals" window.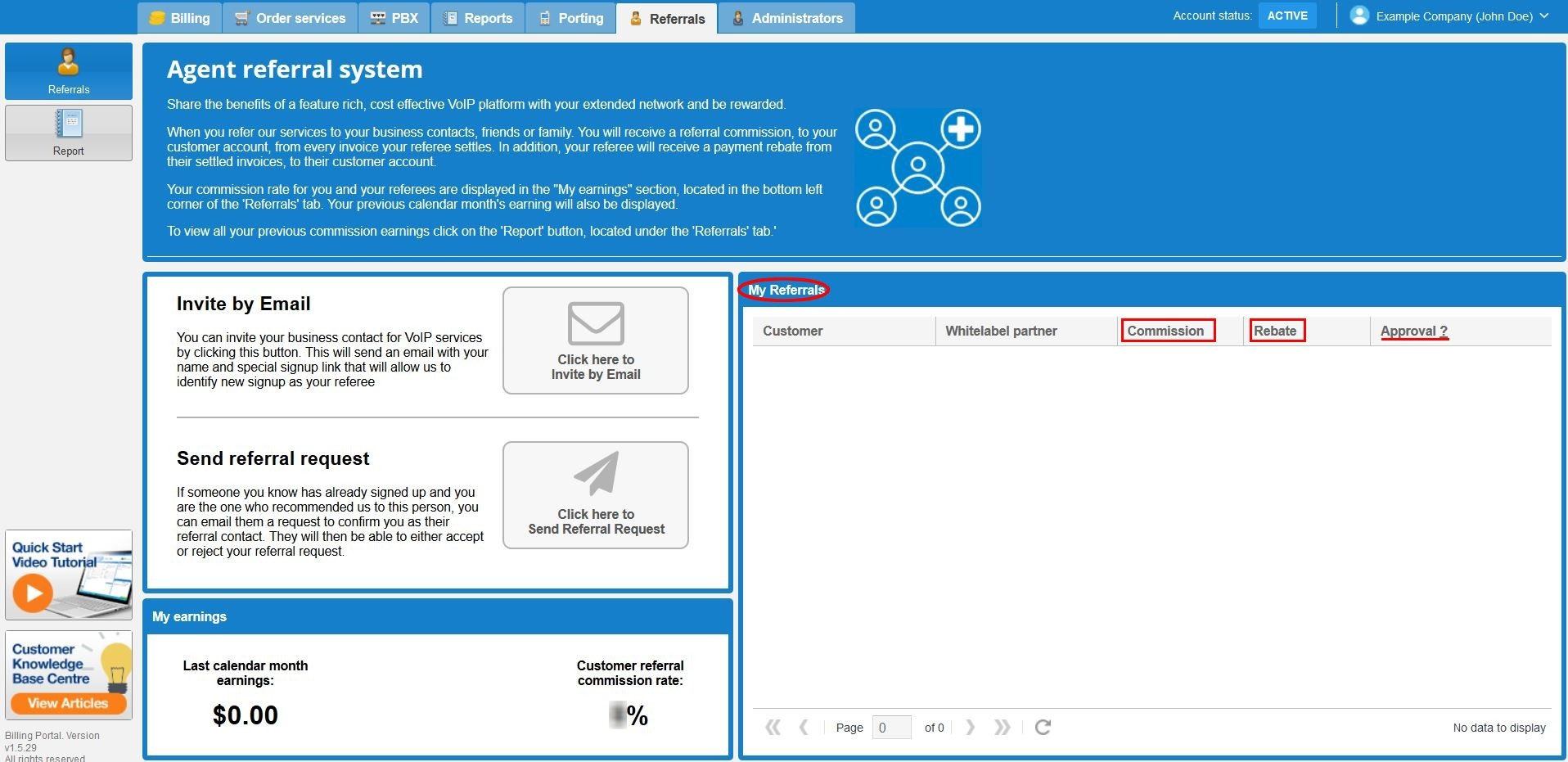 Lastly, for a full history report of your commissions earned, you should click on the "Report" button on the "Referrals" tab. Consequently, you can customise the period you would like to analyse your commissions.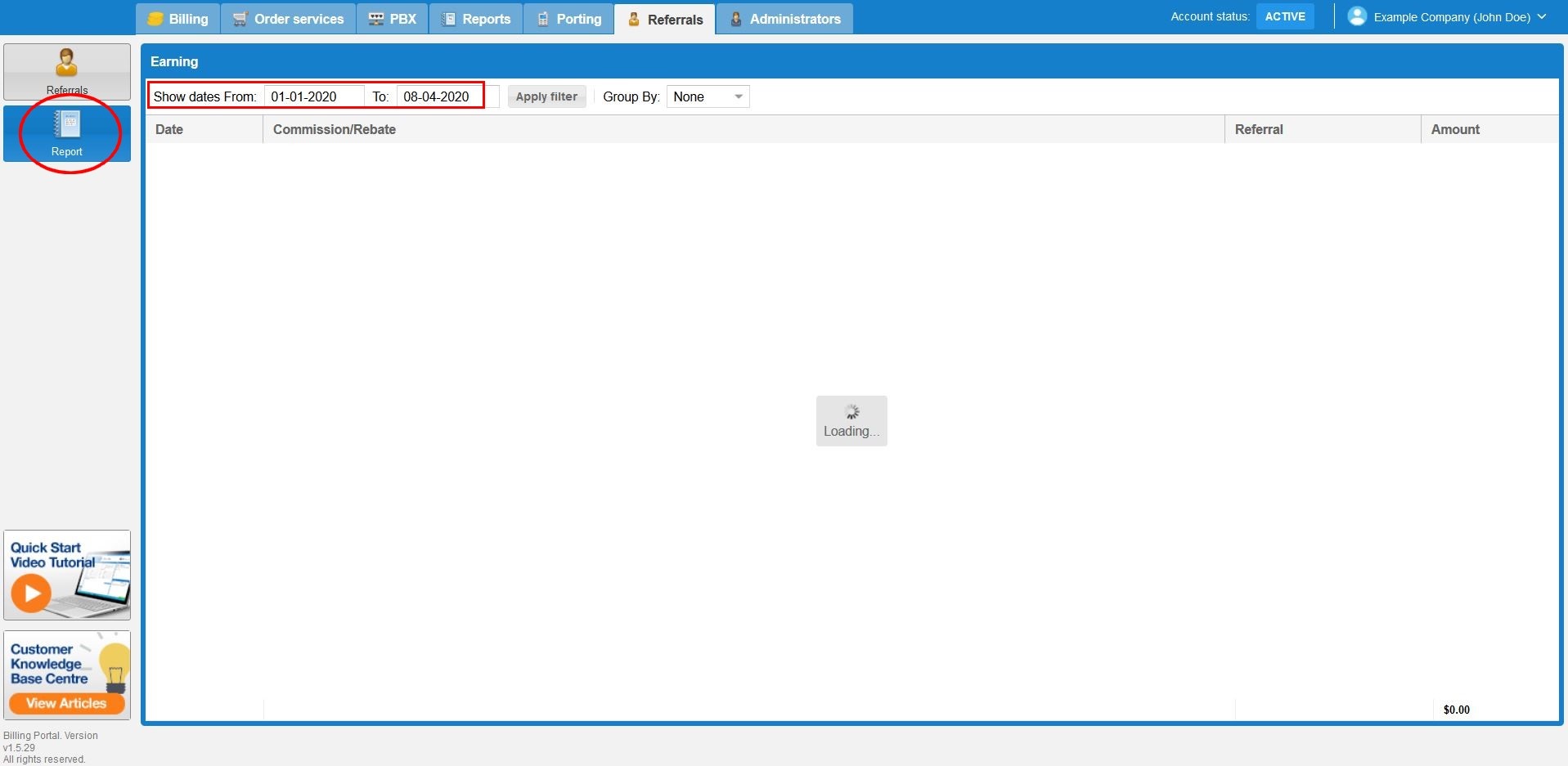 Watch this in action
The video below will show you a visual representation of the areas covered throughout this knowledge base guide.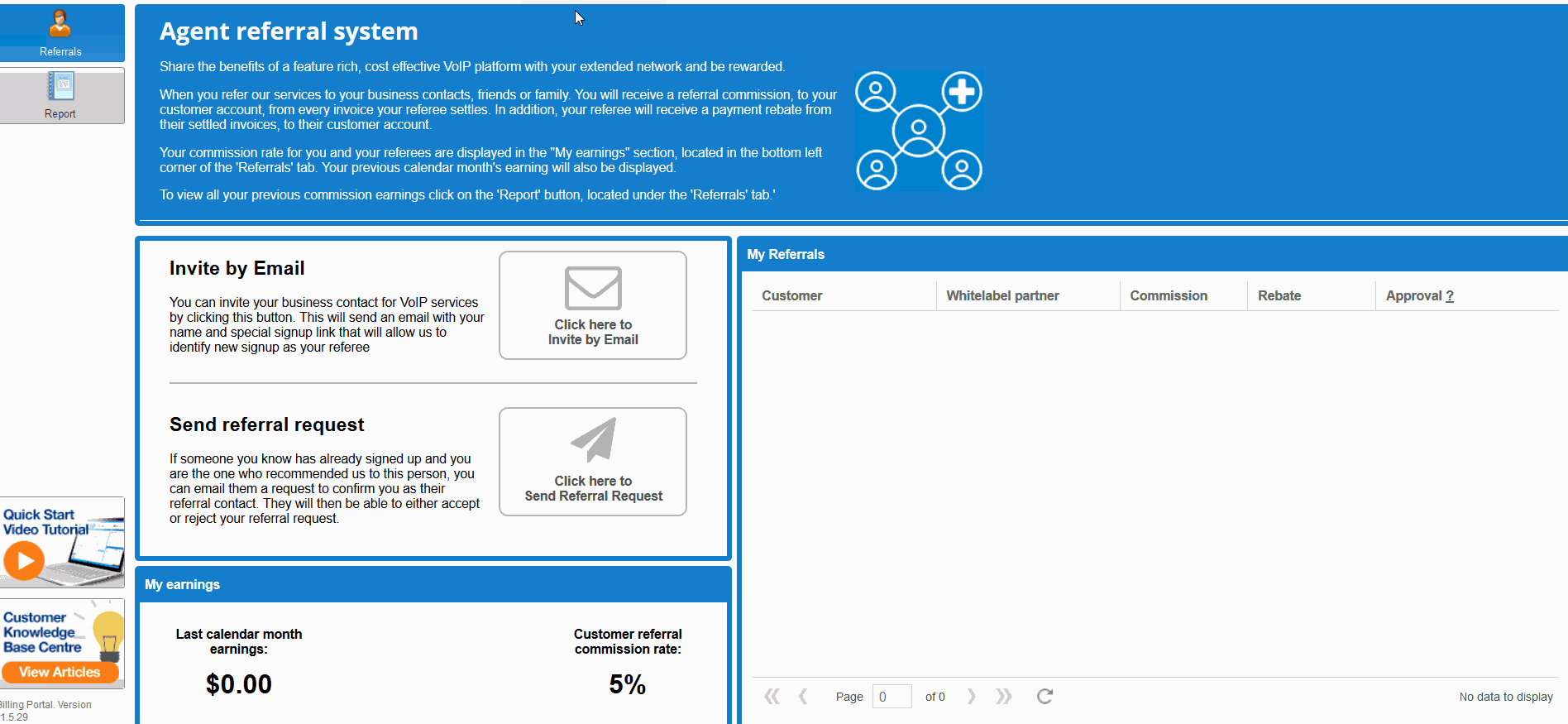 [[title=Referral Program]]
[[description=Be able to refer your service provider to business entities in order to earn a recurring revenue stream.]]