The reporting suite comes with a variety of reporting functions. Among those is call distribution. Through this section of the reports, you can see a breakdown of the hourly, weekly, and monthly call volumes, inbound and outbound, including answered, busied, and unanswered calls.

You can access this by selecting the 'Daily call distribution', 'Hour of Day call distribution', and 'Monthly call volume' buttons on the left side of the reporting tab. When selecting a report, please ensure that the right date range is selected by going to the date range in the upper left, picking and applying the start and end date, and applying the filter on the right.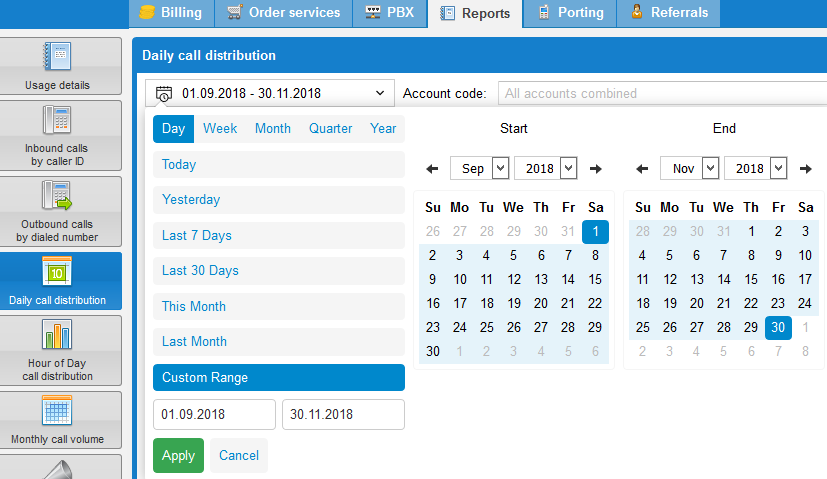 Scrolling down on any of these three reports will take you to a table view rather than the graphical breakdown seen above. 




This report can be exported to a PDF containing the graph and table or a CSV file with just the table by clicking on the 'Save Report' button in the upper right corner.