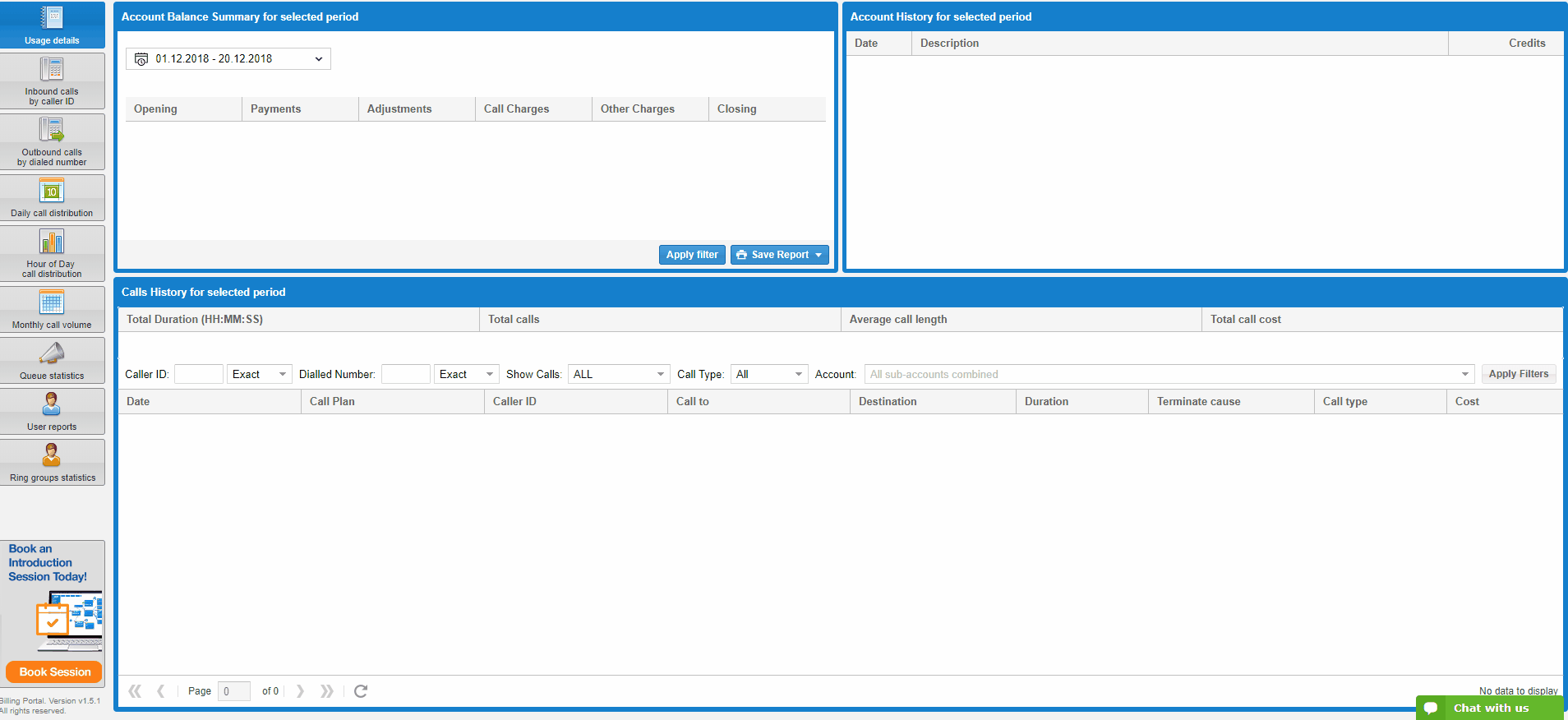 Inbound calls by callerID will allow you to see reports based on the calls received by Inbound destinations, calls received by a particular sub-account, from a particular prefix. The data displayed, based on the filtered selection of your choice, will allow you to analyse call duration, cost and quantity of calls. 
As an example if you would like to filter inbound calls received to your Toll-Free number, and would like to identify the most common area prefixes calls are being placed from. Select the Phone number drop down windows, selecting your Toll-Free number, and update the First matching digits in CallerID windows and click Apply filter. This will display a break down of calls, received to your Toll-Free number, from a country and area or town prefix code.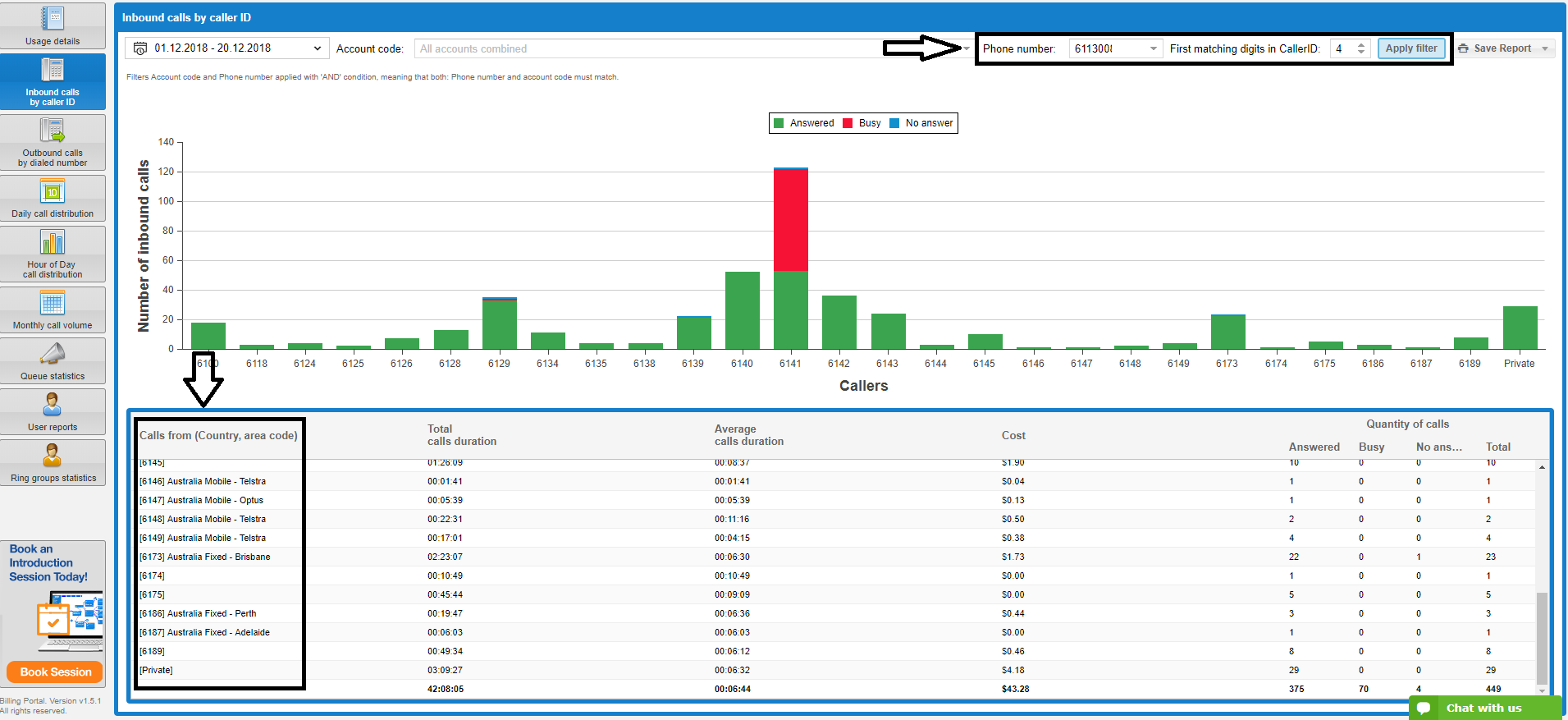 If you would like to display reports based on the country the calls are received from, update the first matching digits field to 2. This will display results based on the international country code you received calls from to all your inbound numbers.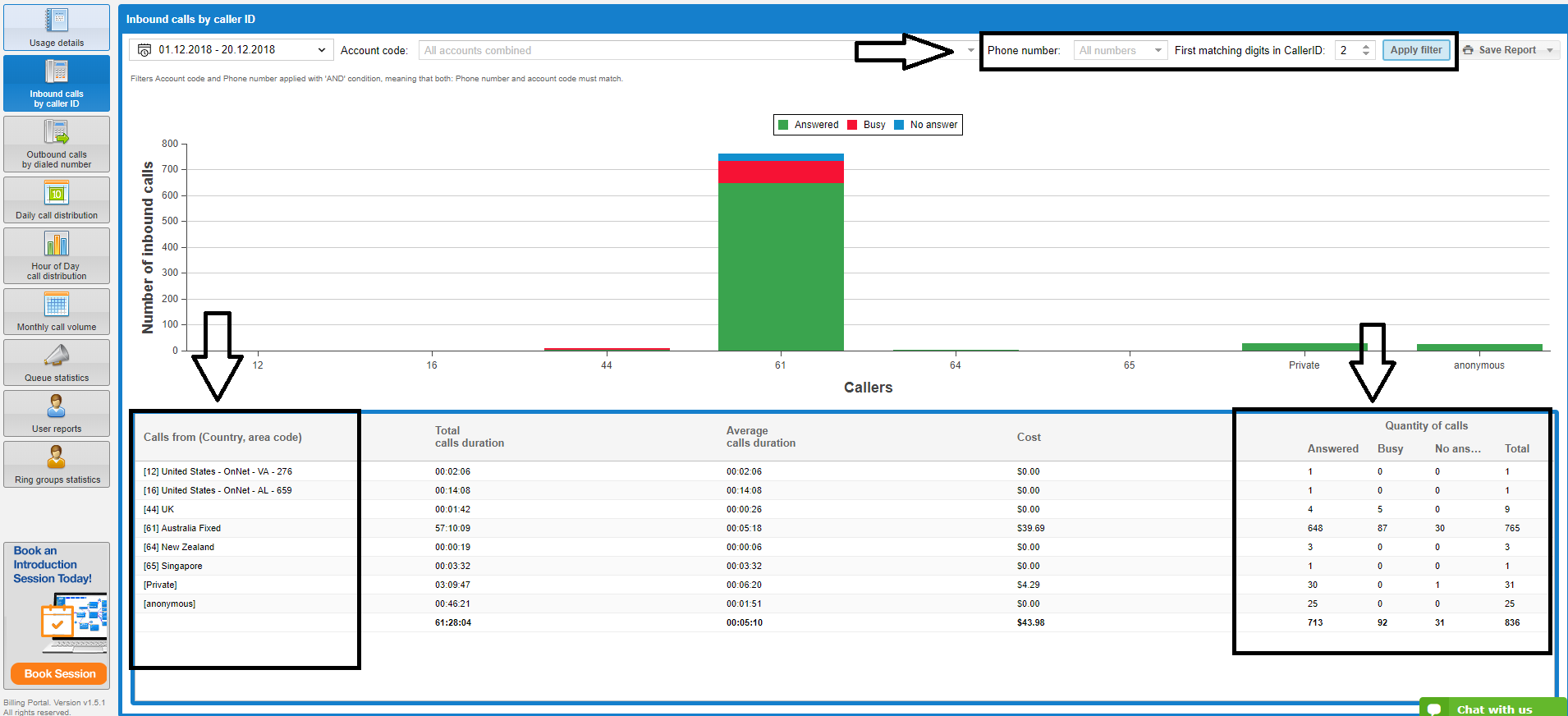 Lastly, should you wish to save the filtered report as PDF or CSV file, select the Save Report button located in the top right corner of the filter menu.