Introduction

At the end of this article, you will be able to configure multiple tabs for configuration within your PBX. The article will also assist you with some common uses of where you would use multiple tabs within your call flow configuration. Should you need any assistance, feel free to contact our support department.
PBX tab configuration

The PBX tabs allow you to segregate sections of your call flow. This feature can be useful to organise call flows for different offices or departments and allows for a more enhanced visual representation of your configuration. Once logged in to the customer portal click on the PBX tab. Then, click on the + button on the top of the page to create a new tab.

After that, you should rename with your preferred name by double-clicking on the tab. Each tab can have its own completely separate call flow. However, it is possible to connect them through links which allow the call to be routed between tabs. To create these connections you should drag a link from the object into the tab. A circle with the tab's name should appear on your call flow, routing the call to the chosen tab.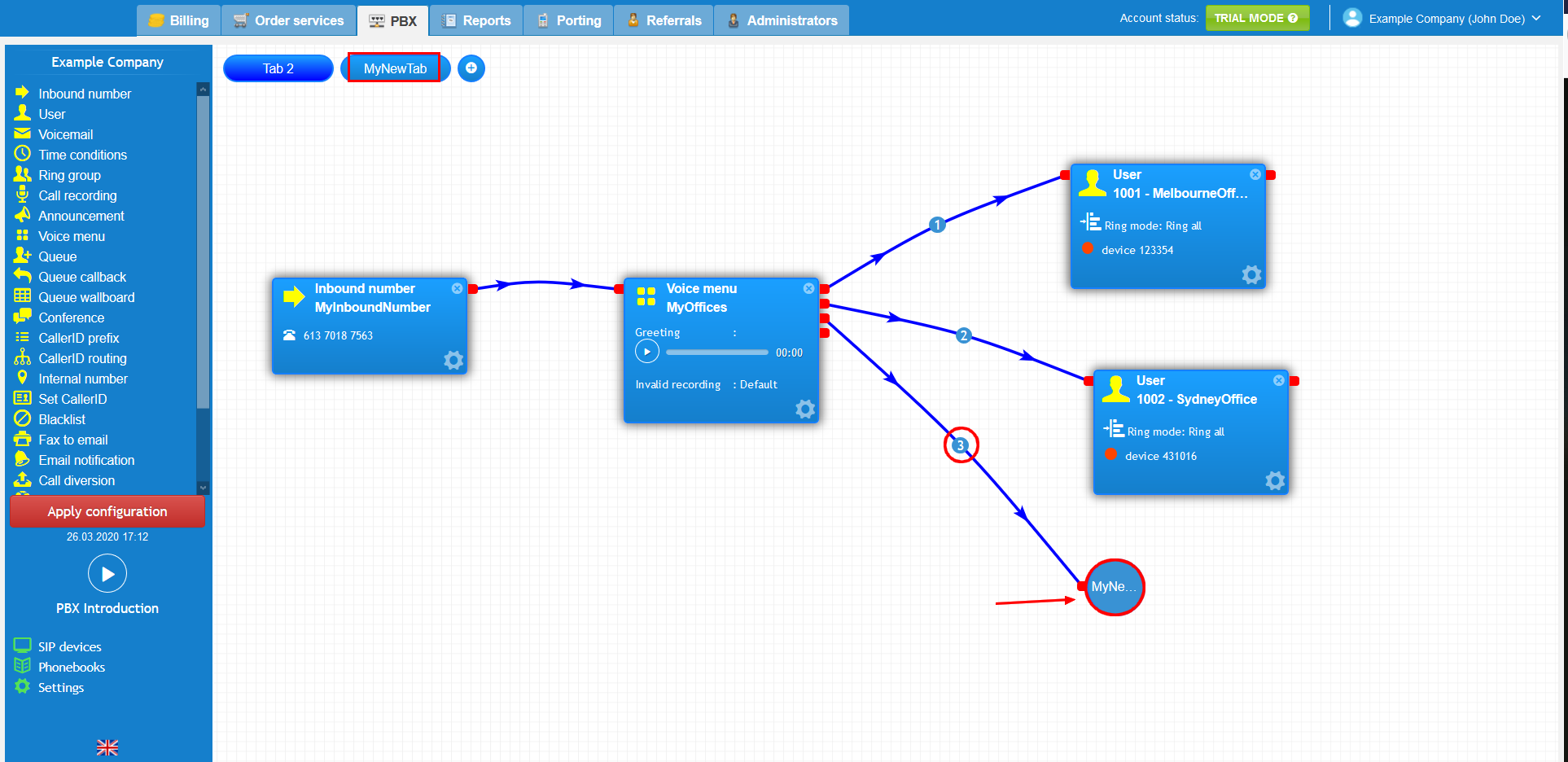 On the chosen tab, it is possible to continue building the call flow from the last point on the first tab. Also, you can create a new call flow independently of the last tabs.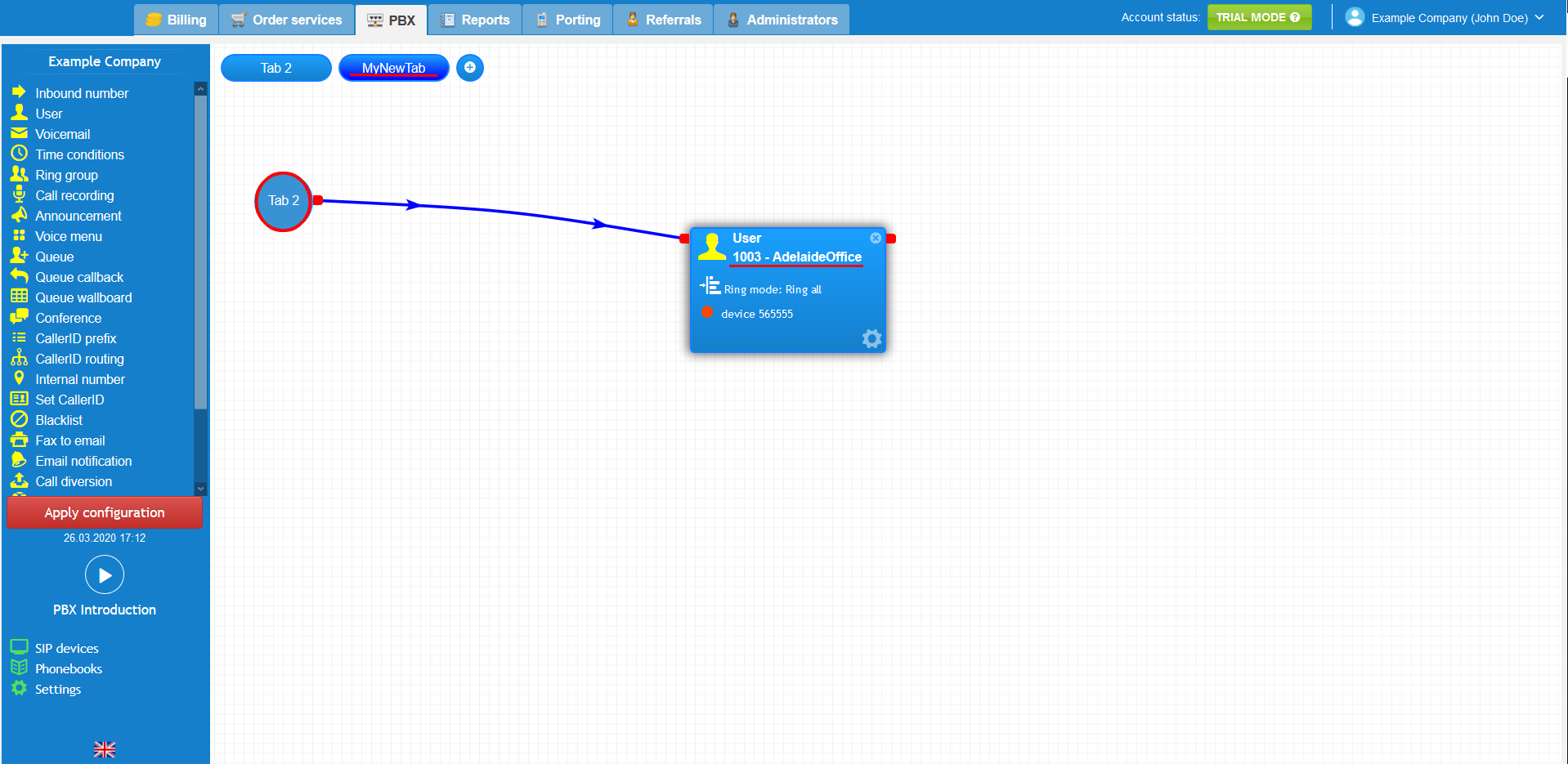 PBX tab configuration usages
This scenario simulates a non-emergency police assistance line in a small city, which has a main inbound number. When a user call, the caller should select the neighbourhood where he is located and the call will be routed to the neighbourhood's police station. For example, If the caller presses 1, the will be redirected to the police station in the neighbourhood1.

On the neighbourhood1 tab, the call is redirected to the police ring group, which rings all the police agents phones. The same call flow process happens to the other neighbourhoods. Don't forget to apply the new configuration.
Watch this in action
The video below will show you a visual representation of the areas covered throughout this knowledge base guide.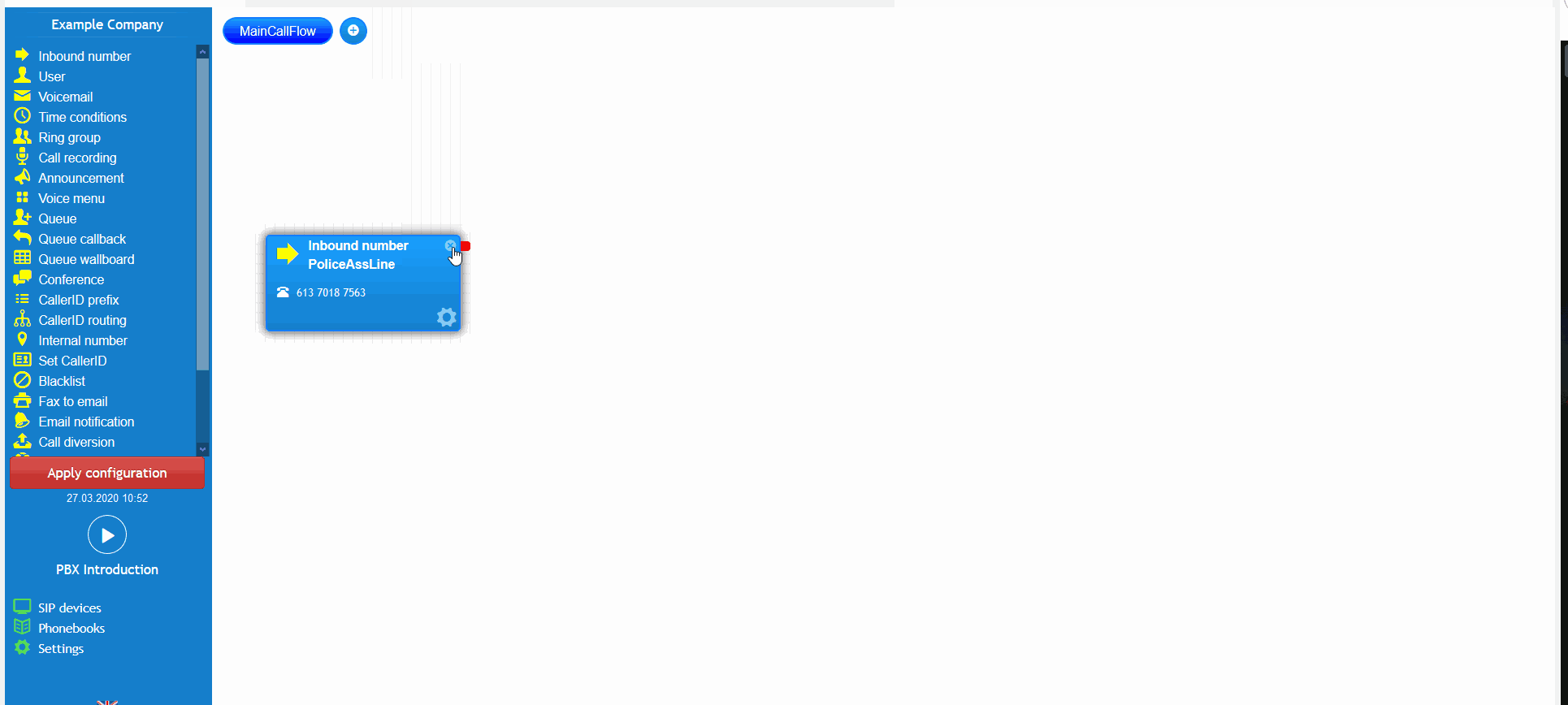 [[title=Call Flow Organisation]]
[[description=PBX tabs allow you to segregate sections of your call flow. Organise call flow and get enhanced visual representation of your configuration.]]