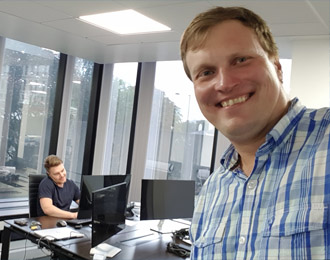 We are excited to announce - VoIPLine expands the voice network to support European customers!

Due to popular demand from international customers, in May 2018, VoIPLine Telecom successfully deployed local infrastructure and services to the UK. With physical equipment installed in the highly secure Everest DC facility in Reading, England and direct interconnections with major tier, one voice carriers in the UK and Europe, a premium grade service and support is on offer to customers operating inside the UK and Europe. This allows businesses across the UK and Europe the ability to access the feature-rich, mPBX business-grade telephony platform, and unified communications integration with Office 365 Skype for Business suite, which was previously only available to customers physically located in the Asian Pacific. If you have offices located in Europe and the Asian Pacific, you will now have the ability to use the same telephony platform organisational wide, without being hit with international call rates for calls to and from your offices located globally.

03 Non-geographic, international, toll-free 0800 and 0808 numbers are available to you in the UK, being accessible from a straightforward provisioning portal with instant activation. On top of this, SIP trunks and internet connectivity dedicated to running voice services are available also on offer.

The expansion of services and infrastructure is also backed up with an all-new dedicated support team, that comprises of senior voice engineers and a NOC, being located in Birmingham, England designed to provide premium support to customers across Europe. Extended support hours are also on offer as a result of the expansion, with calls outside of UK based operating hours flowing over to support departments in Australia and New Zealand, being handled by dedicated support voice engineers.

Looking for a reliable VoIP provider? Sign up at VoIPLine Telecom and get 14-Day free trial to try the best features of our Hosted PBX phone telephone solution.
[[title=VoIPLine Telecom expands to the United Kingdom.]]
[[description=VoIPLine Telecom started offering services to UK customers. Learn more about high-end hosted PBX VoIP service with UK based infrastructure.]]
[[hreflang-VC=https://support.voipcloud.online/hc/en-us/articles/360000852555-VoIPLine-Telecom-now-servicing-the-UK]]
[[hreflang-UK=https://www.voiplinetelecom.co.uk/blog/article/360000852555-voipline-telecom-now-servicing-the-uk]]