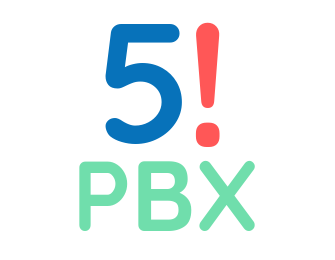 What should your cloud Hosted PBX service provider offer when buying a business cloud Hosted PBX solution?
The answer depends upon your business requirements.
Organizations have differing factors they take into consideration when choosing a cloud Hosted PBX solution. Some consider options such as, ease of use, implementation cost, monthly spend, consider scalability of the system, support services available either by knowledge-based articles or live technical support, to name just a few.
No matter which specific solution you decide on, the bottom line is that it needs to meet your business requirements at a spend affordable to your business.
However, there are some basic requirements you need to seek in a cloud Hosted PBX solution, before tailoring the solution to your specific requirements.
Interoperability with alternative Enterprise Systems:
Smaller organizations prefer a cloud hosted VoIP solution rather than a costly on-premise hardware and SIP deployment.
Larger organizations favor on premise-based hardware installations with SIP deployment as it offers them a lot more management and control of their system. Giving them the choice of when to preform upgrades, on both software and hardware, when and which hardware or software integration packages to implement etc.
Cloud Hosted PBX systems have the greater flexibility to integrate with different enterprise solutions like Skype for Business and Microsoft Teams, etc.
So, make certain that whichever solution you implement, it is compatible with the digital tools you are using.
Foremost, your solution needs to be able to support SIP (Session Initiation Protocol) the generally used standard for VoIP today. This ensures that you just won't be tied to one selected provider or service.
Support for Mobile Devices and quality options:
Quality is crucial for the success of any company.
Most staff nowadays use a range of devices, day to day in their work environment as part of their 'work tool box', like smart phones, tablets and laptops etc.
The traditional business model of 08.00 to 5.00 working in an office is becoming a thing of the past and more and more businesses today are using mobility-based work methodology either with staff 'on the road', working from home, on client's site or desk sharing. Mobility-based options like find me follow me, remote login, portal access is now a business requirement and need, rather than a business desire.
These employees require mobility solutions and options like presence info, advanced call routing rules, remote log in etc. They need to be able to make and answer business calls on any device they have in their 'work tool box', whether it's their own personal device (BYOD) or a work issued device. BYOD is the fast-growing trend among workplaces, thus your cloud Hosted PBX will need to support mobile hardware.
Easy-To-Use Dashboards for Configuration:
One of the biggest difficulties of managing a traditional PBX hardware is that it usually requires specialized expertise and training. Making any changes can take an extended time and expertise and limited people within the organization have the knowledge of how implement the changes.
Today's cloud Hosted PBX Solutions have come along way from their analogue/digital predecessors. However, this doesn't mean all cloud Hosted PBX Solutions are straightforward to use, setup and maintain.
You need to search for the system that has an intuitive, interactive interface and is simple to use.
One in all the key advantages of VoIP is the flexibility it affords to businesses. Allowing you to get in and quickly make changes on the fly.
Cloud Hosted VoIP services usually have web-based dashboards (GUI interfaces) to create, change, add and remove configurations easier. Your Cloud Hosted PBX Solution cater for such flexibility, to allow you quick access for making such changes.
Scalability:
Traditional PBX hardware designed to adapt quickly to changes. Businesses usually outgrew their PBX hardware within some years then were forced to upgrade. Cloud Hosted PBX Solutions are far more flexible and scalable, with new feature sets being deployed as the technology evolves.
What to consider when purchasing a cloud Hosted PBX Solution:
Look for a cloud Hosted PBX Solution that uses the SIP protocol. Not only will they handle your business needs nowadays, they are able to be scaled to accommodate future growth. In most cases more capability simply requires plugging more SIP devices into the network.
Looking for a reliable VoIP provider? Sign up at VoIPLine Telecom and get 14-Day free trial to try the best features of our Hosted PBX phone telephone solution.
[[title=5 Things You Need When Looking For a Cloud Hosted PBX Solution | VoIPLine Telecom United Kingdom]]
[[description=What should your cloud Hosted PBX service provider offer when buying a business cloud Hosted PBX solution? Learn for more in our article and be prepared!]]
[[hreflang-AU=https://www.voipline.net.au/blog/article/360000943696-5-things-you-need-when-looking-for-a-hosted-pbx-solution]]
[[hreflang-NZ=https://www.voipline.co.nz/blog/article/360000934195-5-things-you-need-when-looking-for-a-hosted-pbx-solution]]
[[hreflang-UK=https://www.voiplinetelecom.co.uk/blog/article/360000893015-5-things-you-need-when-looking-for-a-hosted-pbx-solution]]