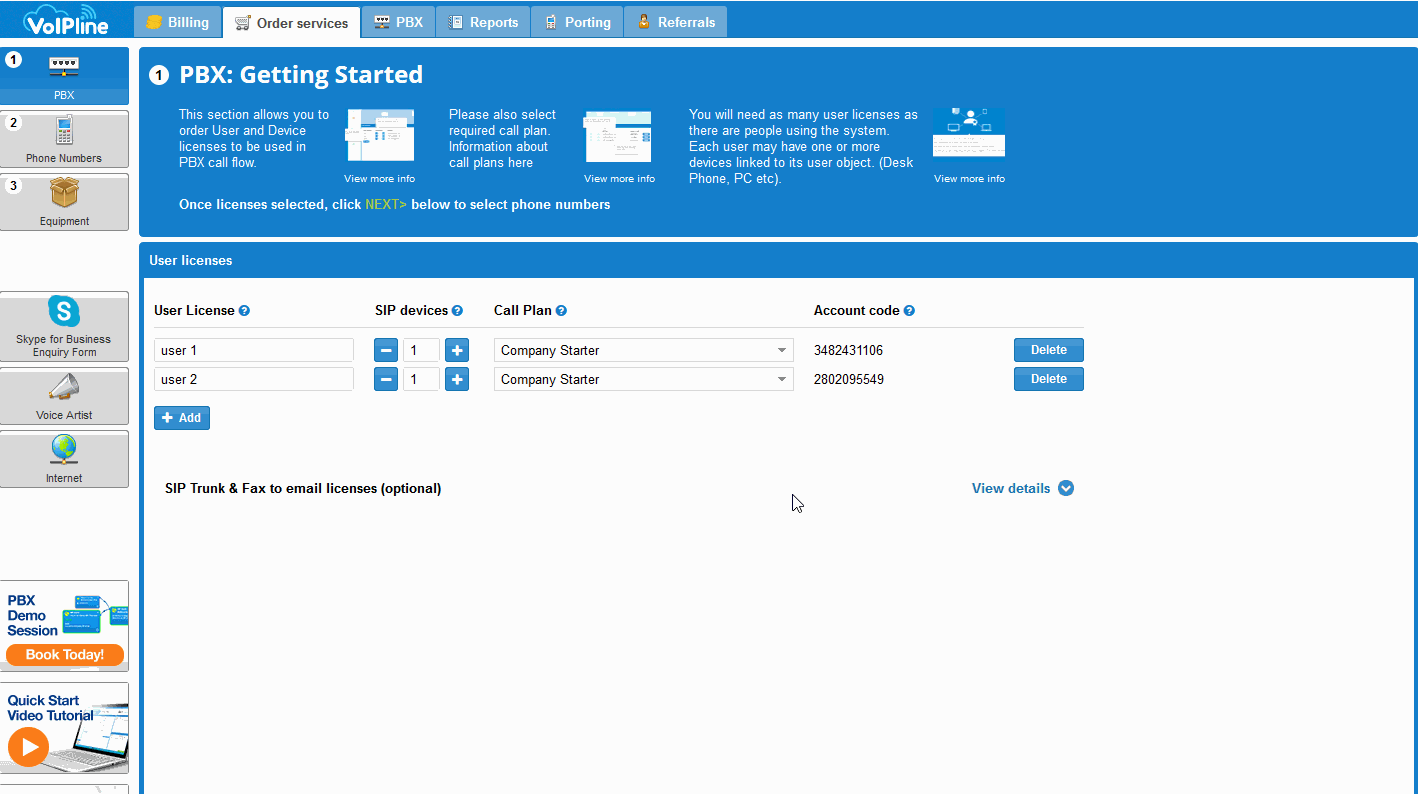 This article describes the process of completing an application for Internet Services via the customer portal.  It assumes you already have an account with a VoIPcloud provider and has access to the customer portal.  Please contact the Service Desk for your provider if you do not have these details.
It is possible to order a range of internet connectivity options through your customer portal. Ordering internet services through the customer portal will allow a faster resolution time, should issues occur with your VoIP as a result of your internet connection, and a greater level of service for your hosted VoIP deployment.

Note: The example used in this guide is for Australian based NBN services. The process is the same across the AU, NZ, and UK customer portals, with just the type of internet connectivity service changing. Additionally, please also take into consideration that internet services are subject to availability, at your location and filling out the application form is not a guarantee that internet service can be provided.

Ordering through the customer portal is a very simple process.

Login to the customer portal and Navigate to Order Services/Internet.  You will be provided with the details of the different Internet Plans provided by us and in some instances can check the availability to your address. To proceed with the application, make sure you have selected the type of internet connection you are after, then click Apply Now.

Fill in your Name and Email address in the Docusign webpage.

Once you submit the details, you will be taken to the Application Form page. Please read through the document which also will have the Critical Information Summary regarding the Internet. if you have any queries please email or call our support team who will happily assist.

Fill in the Address and Site contact Details. Once submitted, we will receive the Application and be in contact further regarding the Internet service order.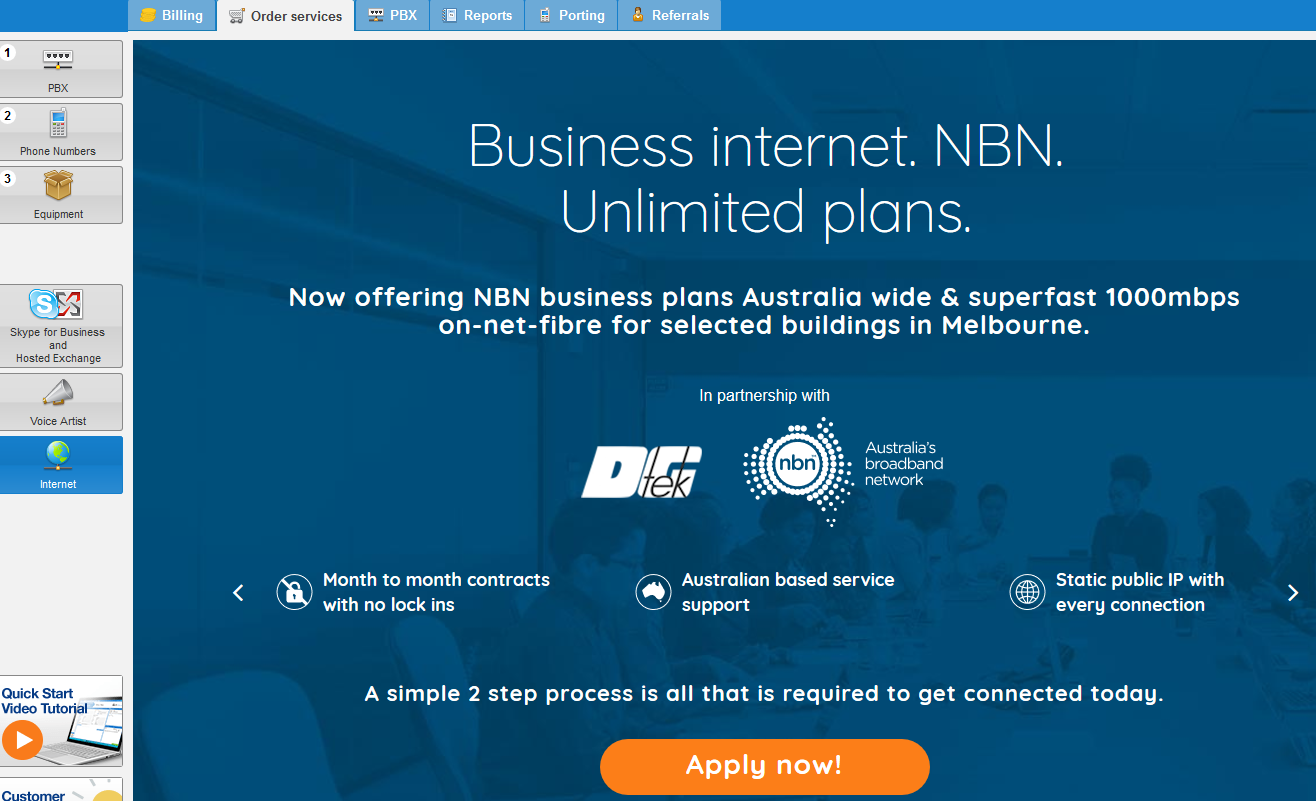 You have now successfully applied for internet service, the request will be sent directly to our service delivery team, who will provision the service and will supply updates throughout the installation period. Standard provisioning times can be between 7-14 business days, but it is possible some connections will take up to 60 days.