Introduction
In this tutorial, we will configure a Snom handset, to a SIP device assigned to a user inside the PBX.
Phone Assembly & Setup
Follow the instructions, supplied in the device user manual to assemble the handset.

Connect the internet port to an Ethernet cable plugged into your internal network, the power supply and the PC port to an Ethernet port attached to your computer if required.
Once plugged in find your phone's IP address, Use the left-hand key under the display to select IPAdr. the IP address will be displayed on the Snom device.

Type the IPv4 address into your web browser to access the web-interface. Making sure that your PC is on the same network range as your handset.
Locate the login details of you handset and enter them into the login page, if the handset has been purchased via us then the details would have been emailed during the order process. Default username and password are admin/admin, then Click on the Identity 1 link inside the Snom portal.
Configuring Snom Handset
Login to your PBX customer portal, click on the SIP devices tab and locate the device you want to configure.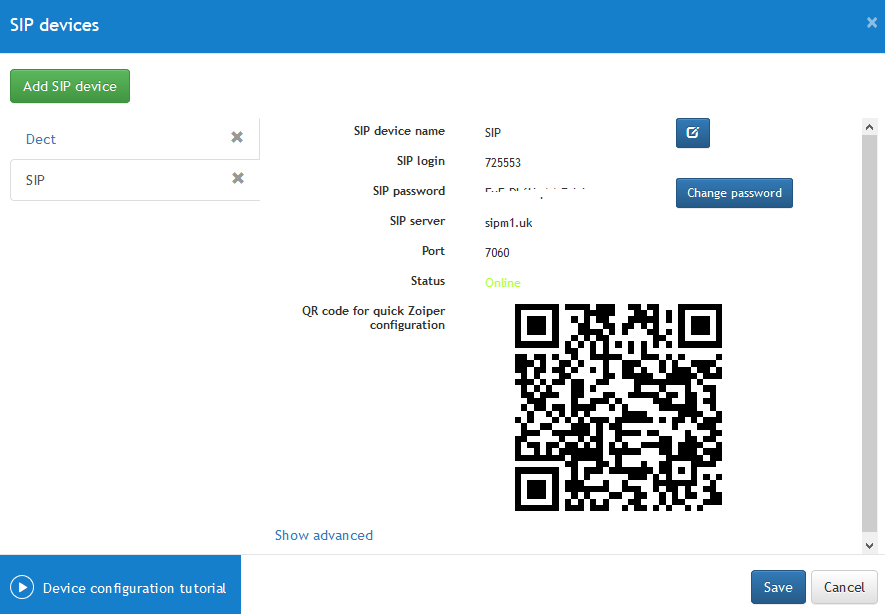 Next, fill in the details in the Snom web portal from your SIP device information you have as below.
Display name: Set the display name field to the name as you like.
Account: Enter the SIP login from PBX, into the register name.
Password: Enter the SIP password from PBX, into the password field.
Registrar: Enter the SIP server address and port number from PBX, into the server host field.
Check all the fields carefully, confirm that they match the details in your SIP devices section of PBX and make sure that you have applied the configuration inside PBX before trying to register a new device.
The registered status should appear in System Information as OK, if the details have been entered correctly.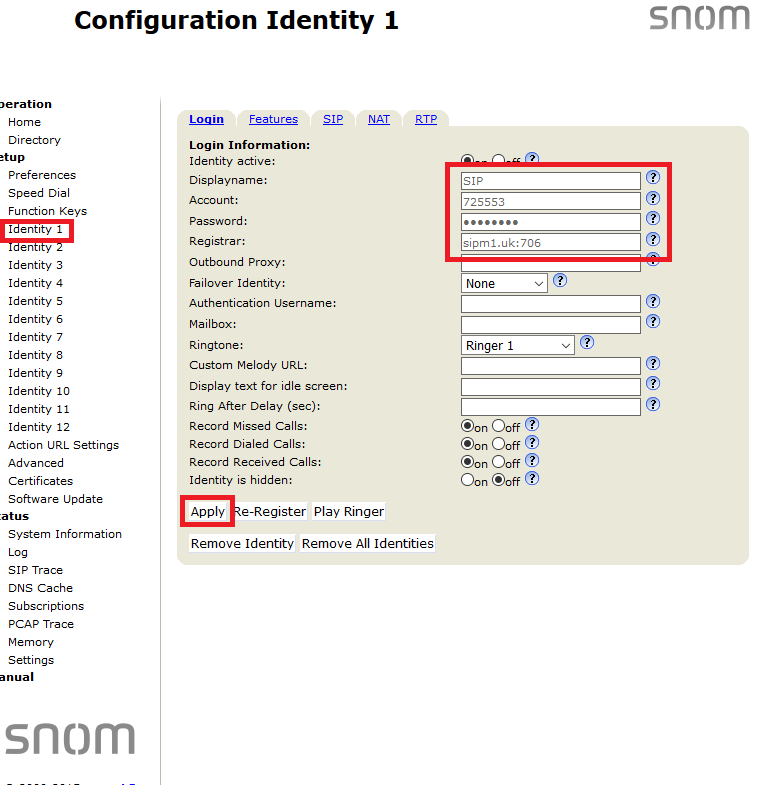 You should now be able to make and receive calls via your device. Should any further help be required please contact our support department.
Watch in Action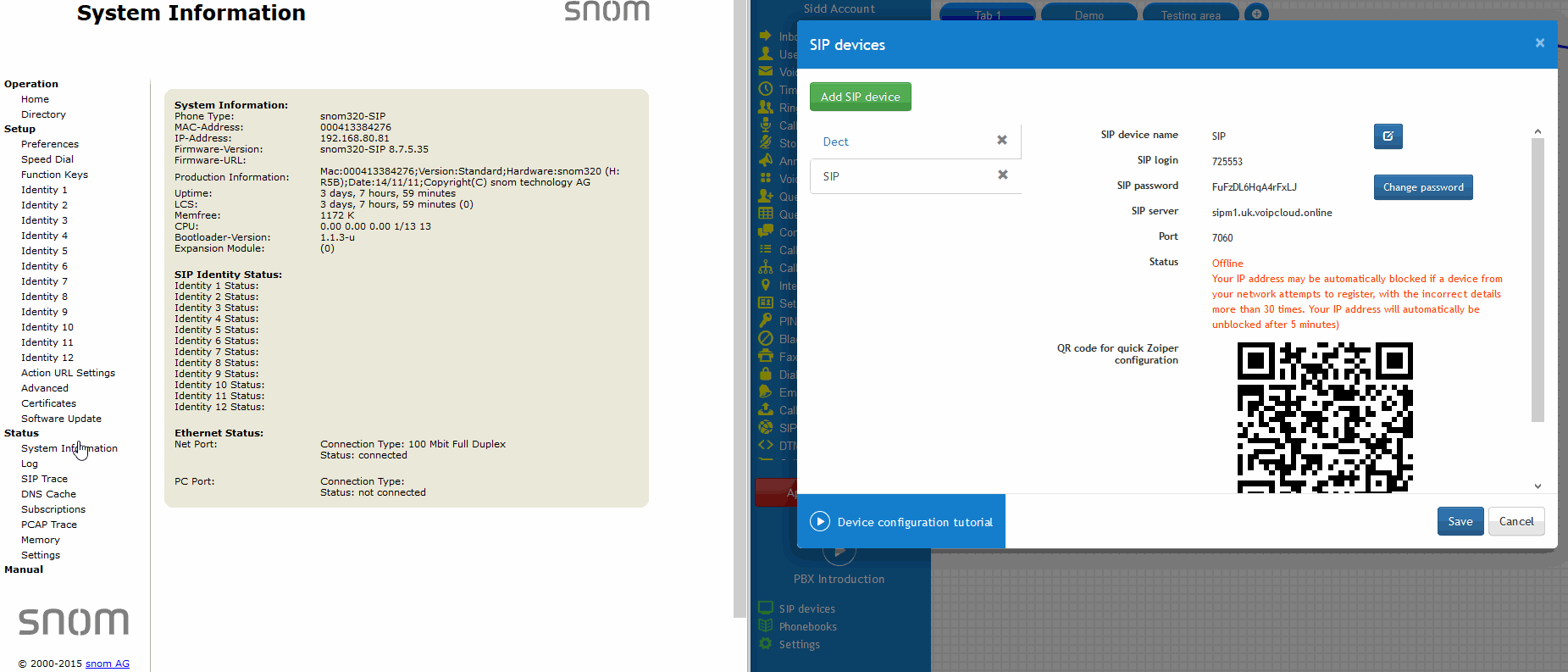 [[title=Manual Configuration of Snom IP Handsets]]
[[description=In this tutorial we will configure a Snom handset to a SIP device assigned to a user inside PBX.]]