Introduction

At the end of this article, you will be able to configure the automatic provisioning feature in the PBX portal, for Yealink devices. Please note that the automatic device provisioning of alternative manufacturers is not currently supported from within the PBX. Should you need any assistance, feel free to contact our support department.
Locating the MAC address and model number

To start we must locate the MAC address and model number of your Yealink phone. Your MAC address can be located via the handsets web interface or looking at the bar-codes on the back of the device. The screenshot below outlines locating the address from the device.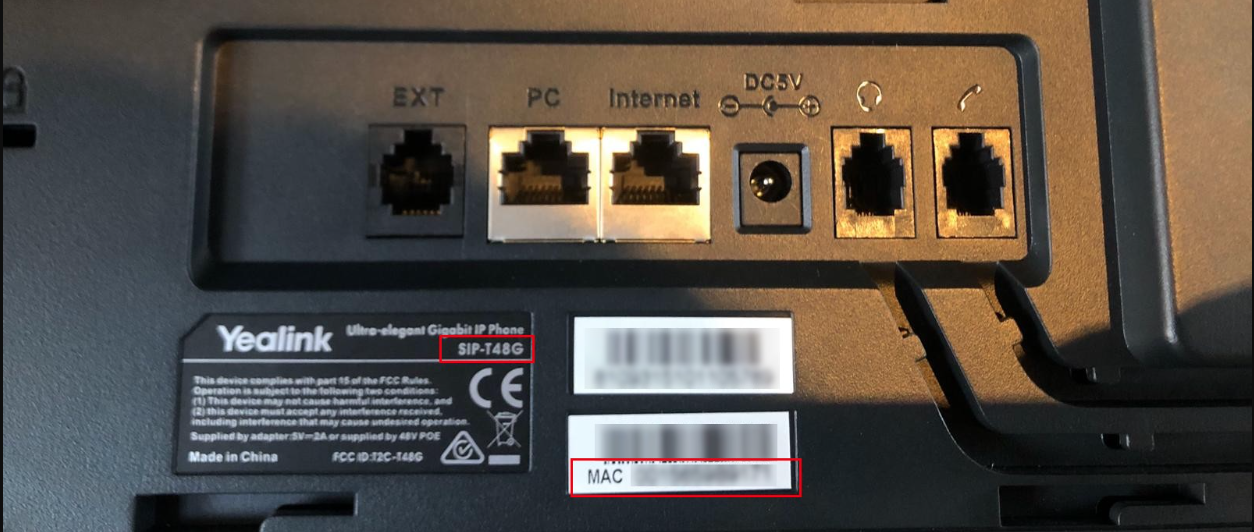 Automatic provisioning
Once you have logged into your customer portal, click on the PBX tab. Then select devices from the bottom-left corner. Next, click on the chosen device and expand the "show Yealink settings" option.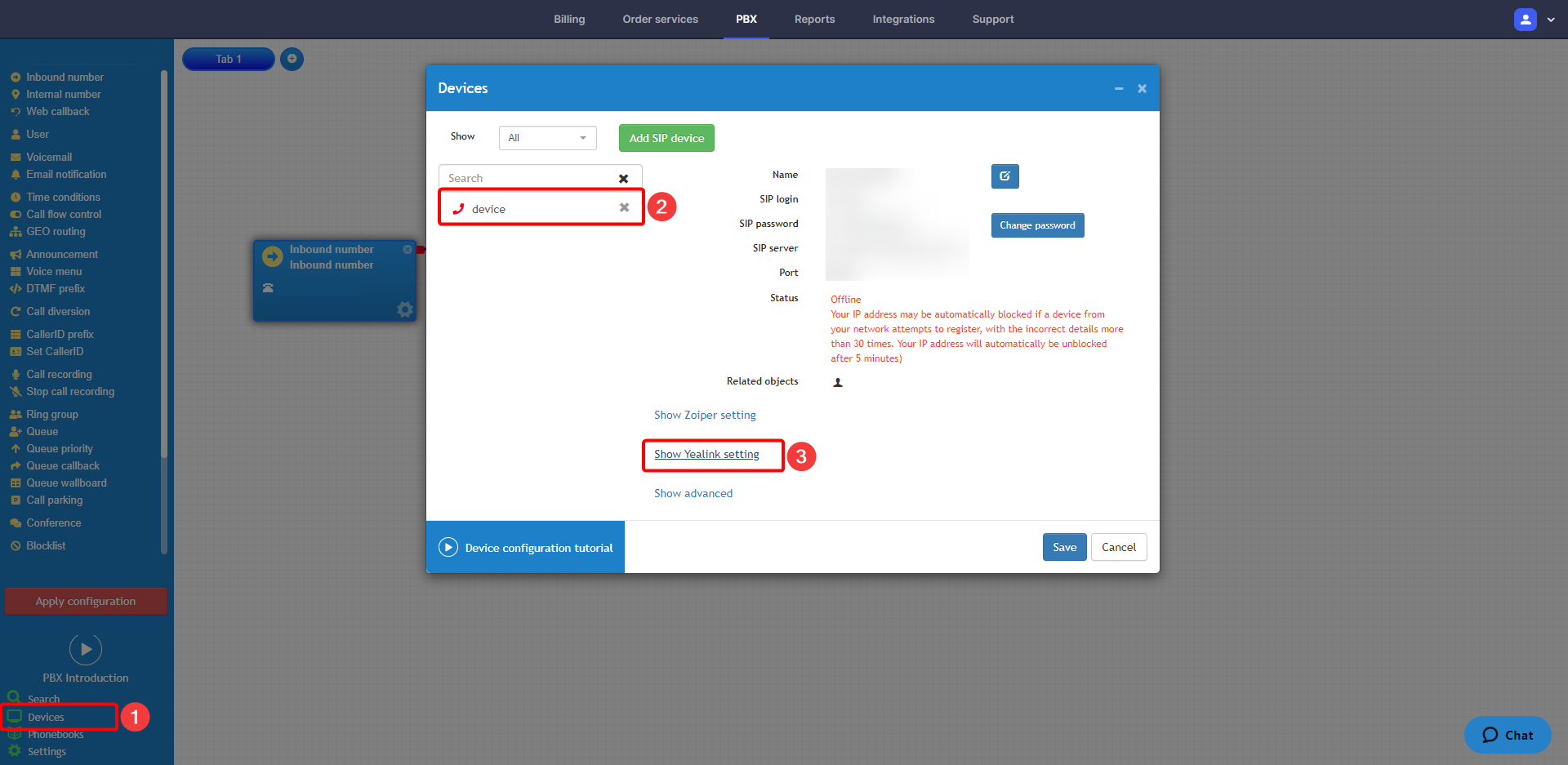 Within the options displayed, fill in the MAC and device model details.
Important: Do not enter in the same MAC address twice to 2 separate SIP devices.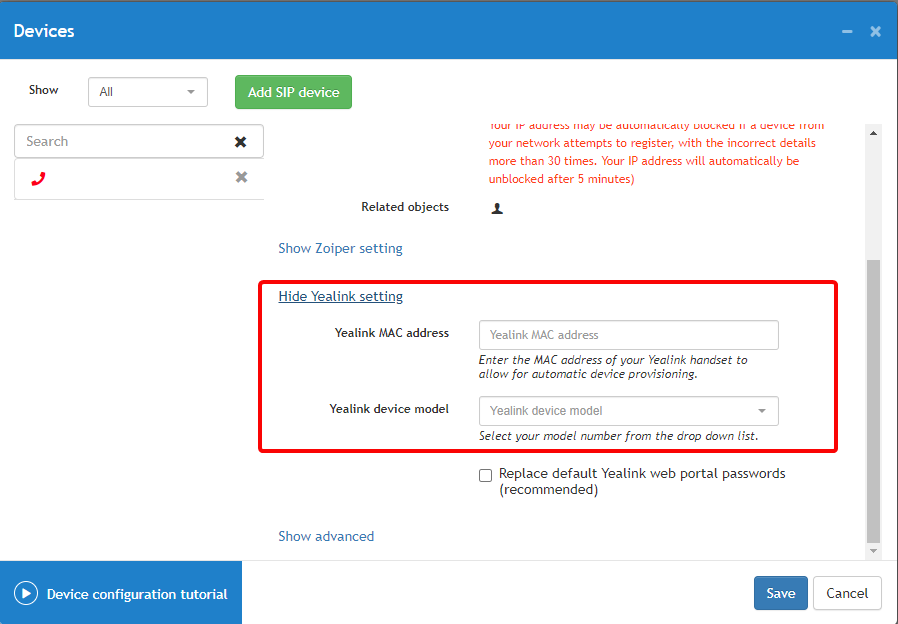 Additionally, for security reasons and to avoid hacking attempts on the web GUI of the handset, we recommend altering the user password and admin password fields. Use a complex password from a password generator such as https://passwordsgenerator.net/.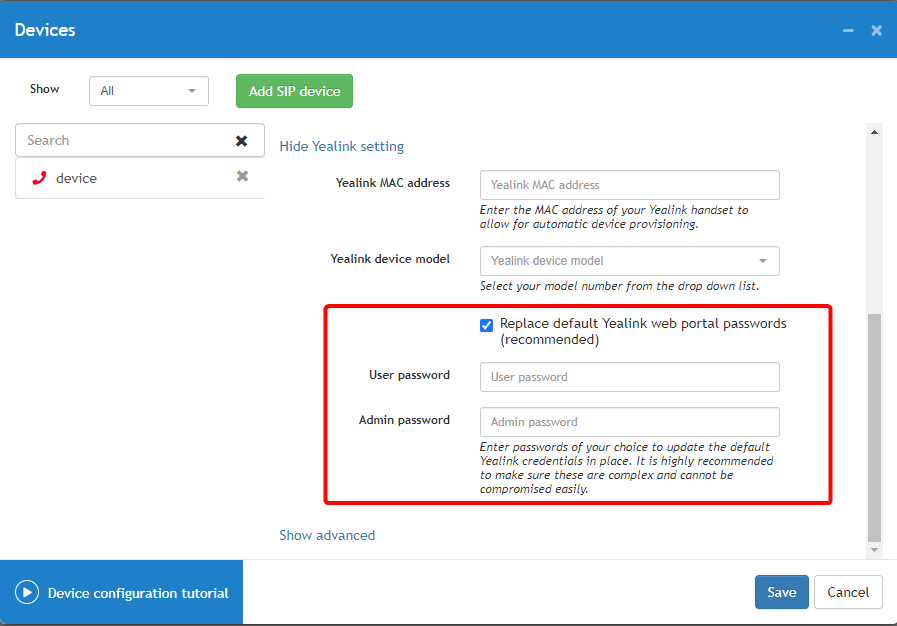 You now need to save the configuration and plug the handset into an internet connection, please allow 10 minutes for the device to provisioning on the first attempt. Please, note if the device has been unboxed and booted up already, you will need to reset it to the factory settings to provision it.
The device should come online and appear green on the PBX.
Auto provision also allows the option for advanced features to be pulled to handsets, click here for the guide.
Watch this in action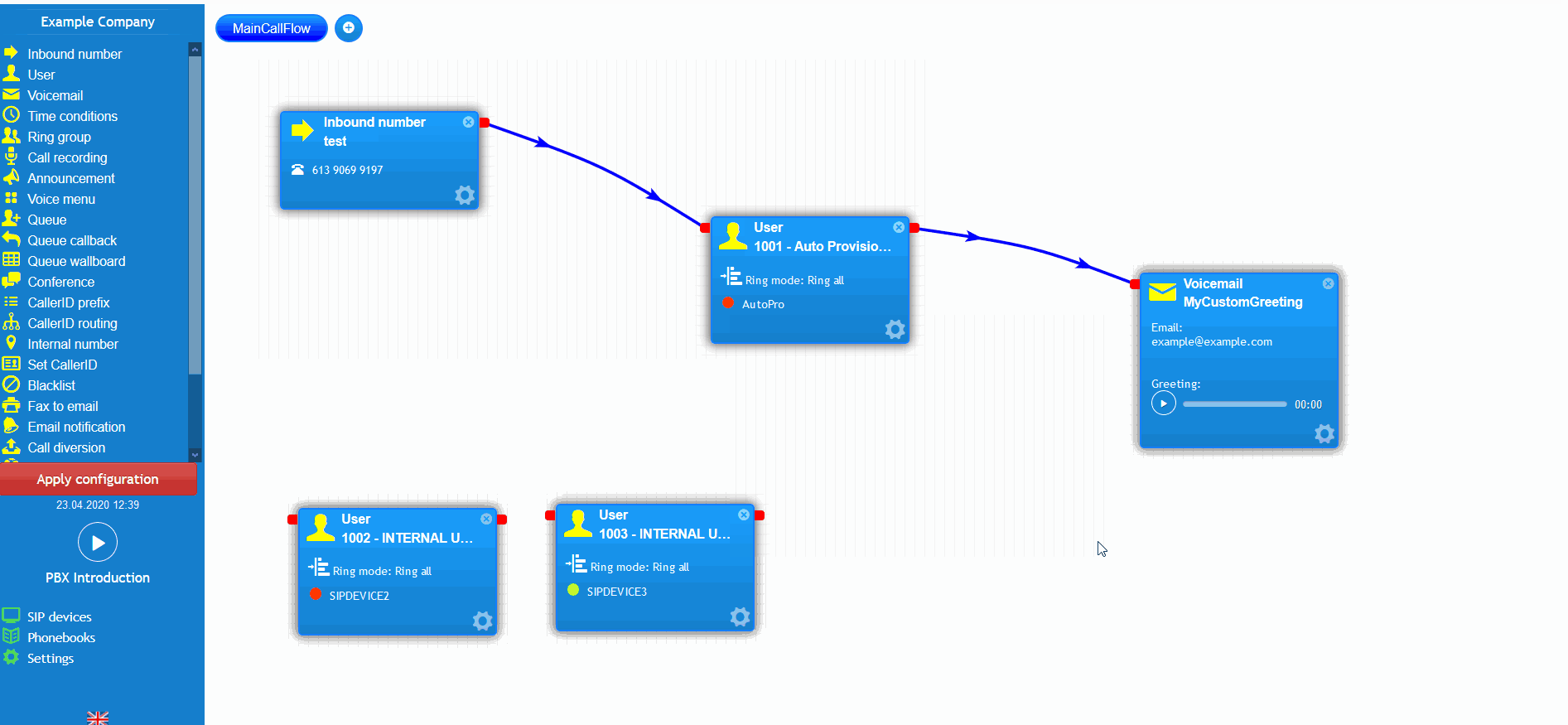 [[title=SIP Device Zero Touch Provisioning]]
[[description=Configure the automatic provisioning feature in the PBX portal for Yealink devices.]]