Introduction

At the end of this article, you will be able to utilise your local or a toll-free number to your Microsoft audio conferencing bridge, as well as integrate your Microsoft Teams users with the PBX audio conference bridge. This guide will step you through the entire process. Should you need any assistance, feel free to contact our support department.
What are the Microsoft 365 license requirements?
Microsoft 365's audio conferencing facility, that allows for a shared dial-in number to be added to the meeting invitation, is only available to users that have the audio conferencing license assigned. However, if you only require audio conferencing, without a meeting Microsoft Teams invitation link, you can utilise the PBX audio conferencing bridge with no additional licenses on the Microsoft 365 side.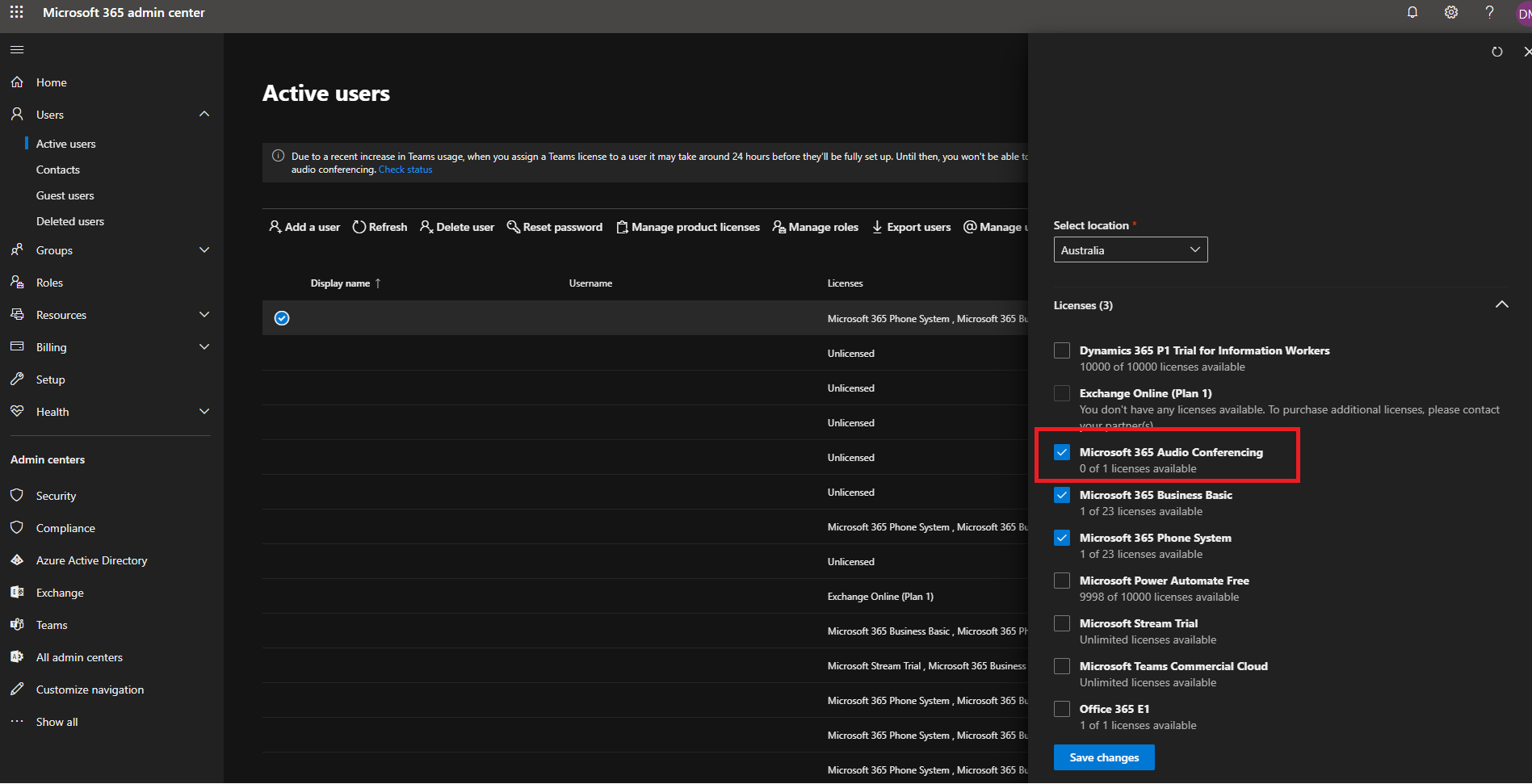 Should you require any further assistance with Microsoft 365 licensing, locate section 'Microsoft 365 licensing requirements' on the following link.

PBX audio conferencing integration
The conferencing object within the PBX will allow your Microsoft Teams users, the ability to connect to an audio conference with additional parties not utilising teams. Once the object has been enabled and an internal and or external number has been associated, your Microsoft Teams users can dial the internal number linked to connect to remote parties calling the external number, all joining and collaborating on the same audio conference. Below is a visual representation of the configuration explained and further information can be located on the following link.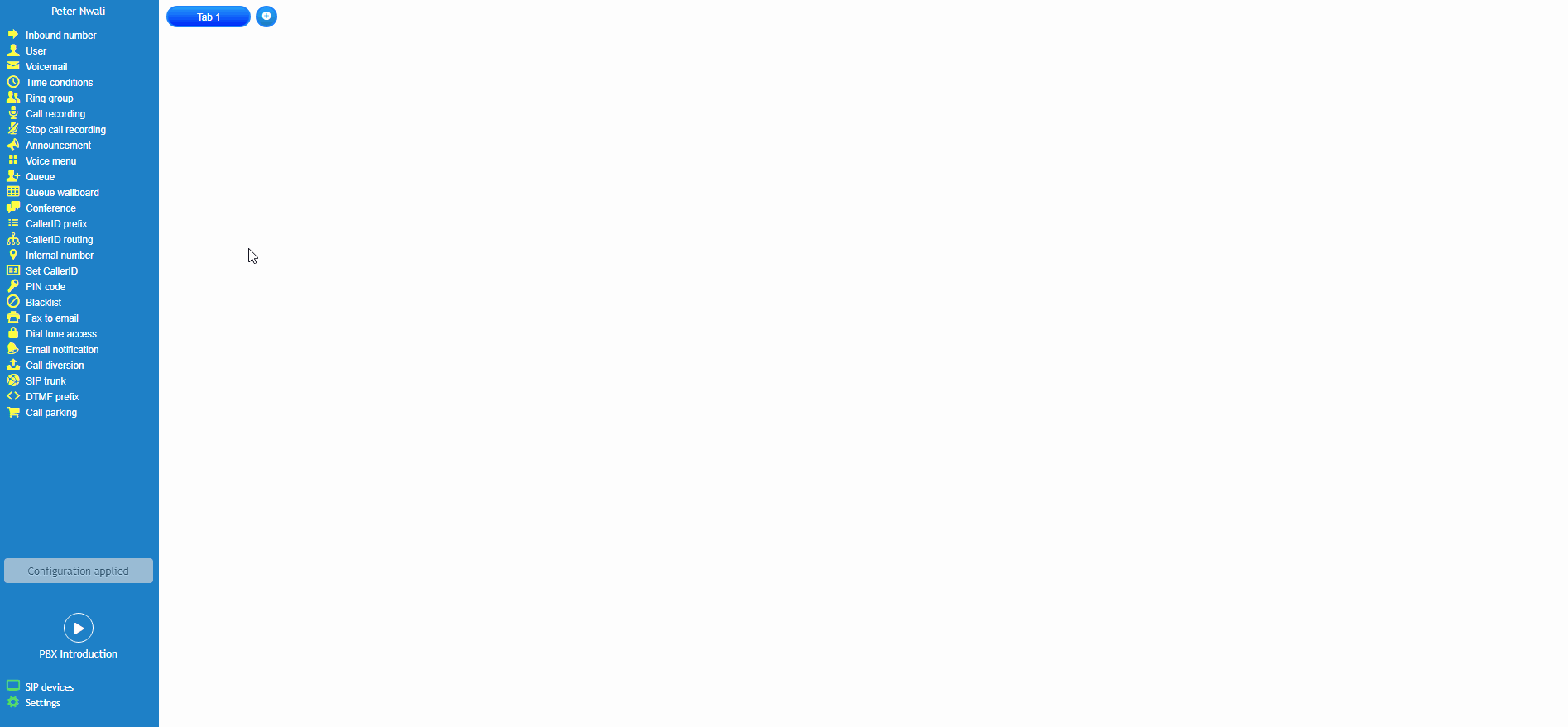 Assigning custom numbers to Microsoft 365 audio conferencing facility
Should you require the additional functionality available via the Microsoft 365 audio conferencing bridge, but would like the option to advertise your own existing number on the meeting dial-in link, instead of the default provided by Microsoft, we must create a simple diversion on the PBX.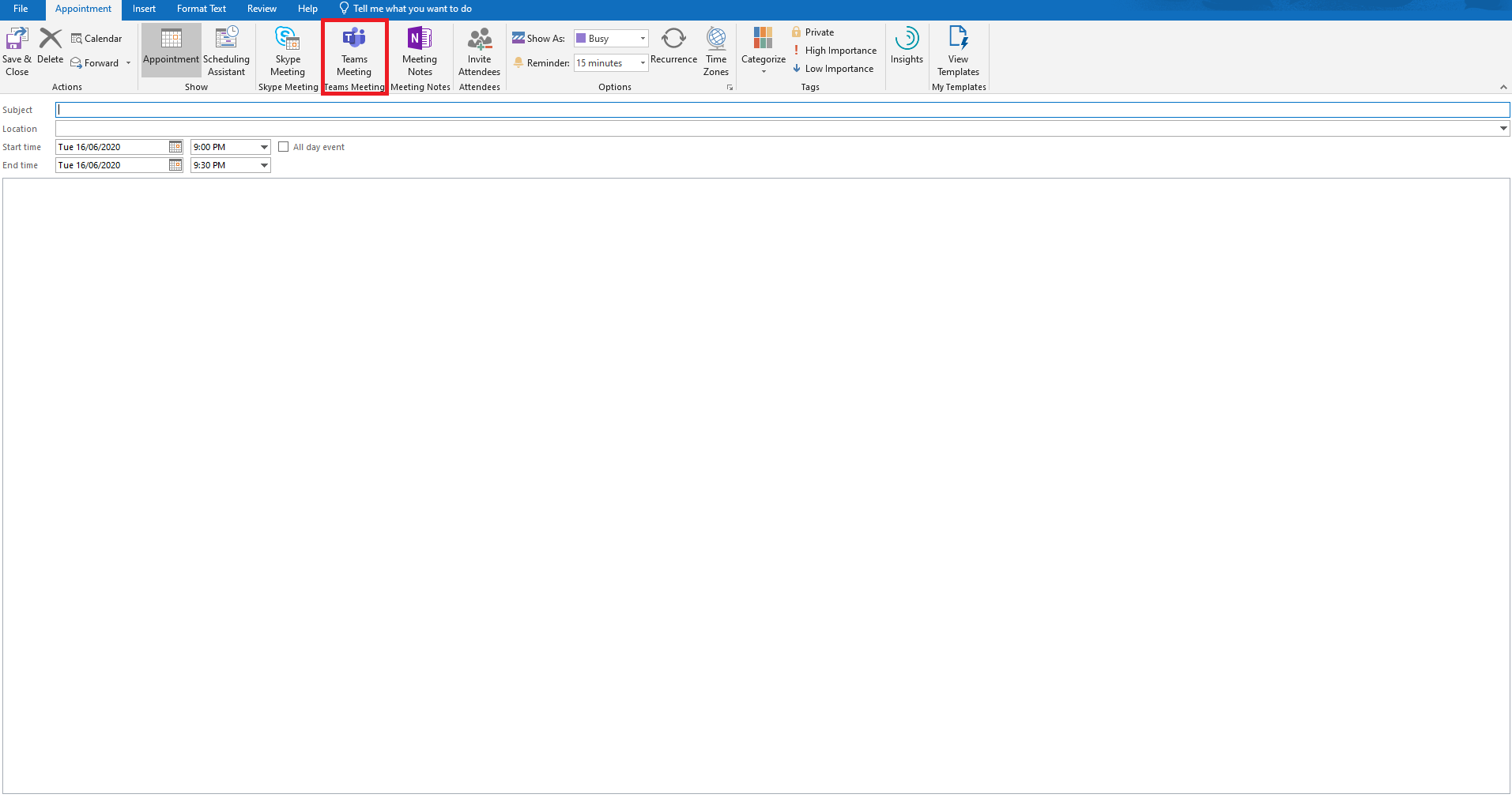 The image below is an example of the default number assigned to Australia when a Microsoft Teams user, with the audio conferencing license assigned, creates a meeting invite in Outlook.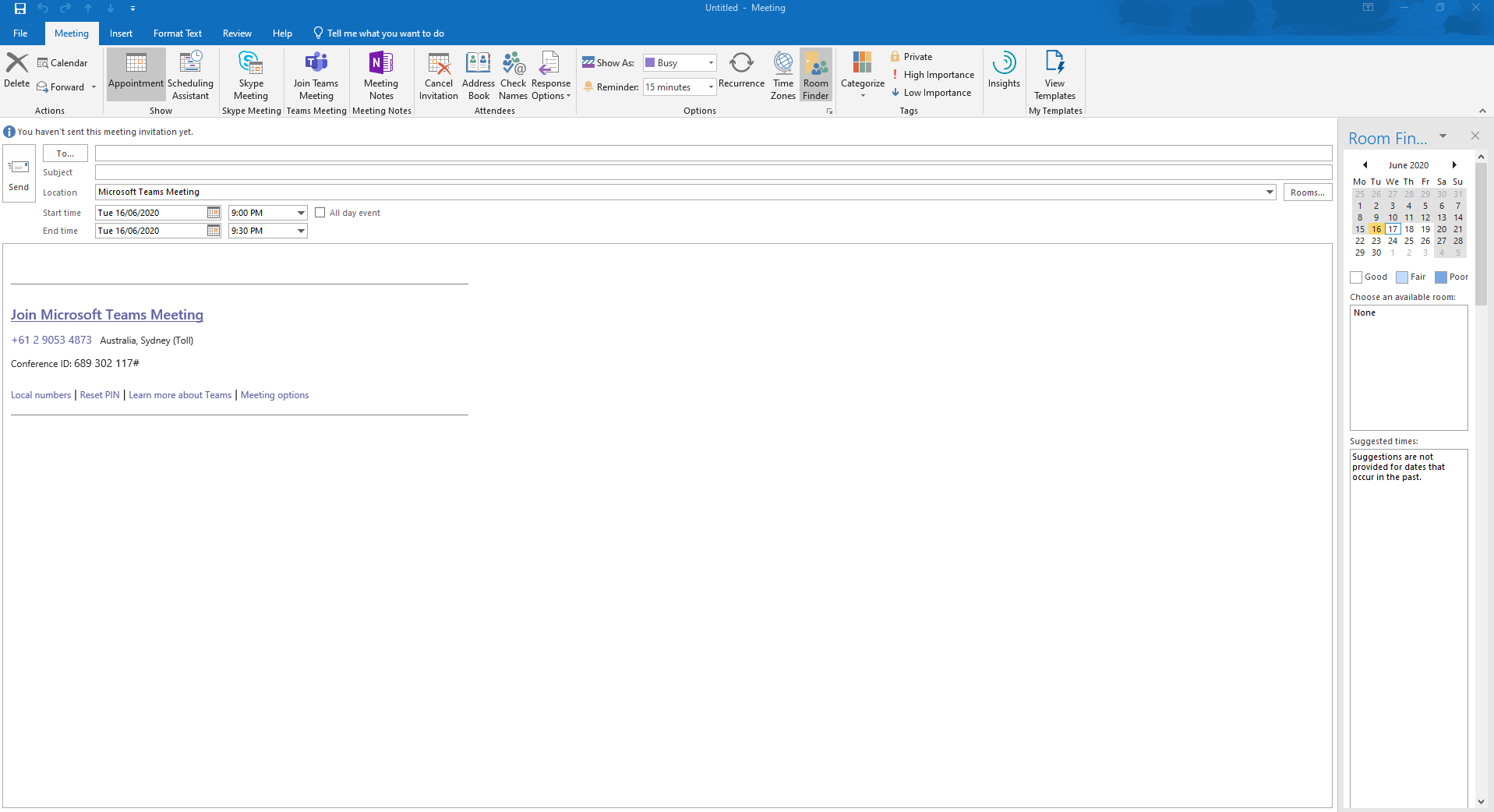 To create the diversion, add an inbound number object containing the number you would like to advertise, then link this to a call diversion object which has the default Microsoft Teams audio conferencing number allocated. The image below provides a visual representation as to the described configuration from within your PBX tab, further information on call diversion configuration can be located on the following link.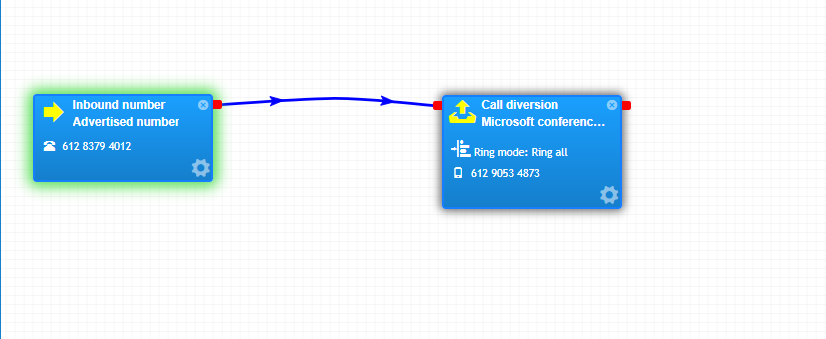 The final step is to adjust your meeting invite details before you send the request out to your attendees. Once you click the New Teams Meeting button within Outlook, right-click on the default number and select the edit hyperlink option. From here update to your advertised conference number. Below is a visual representation of the steps in action.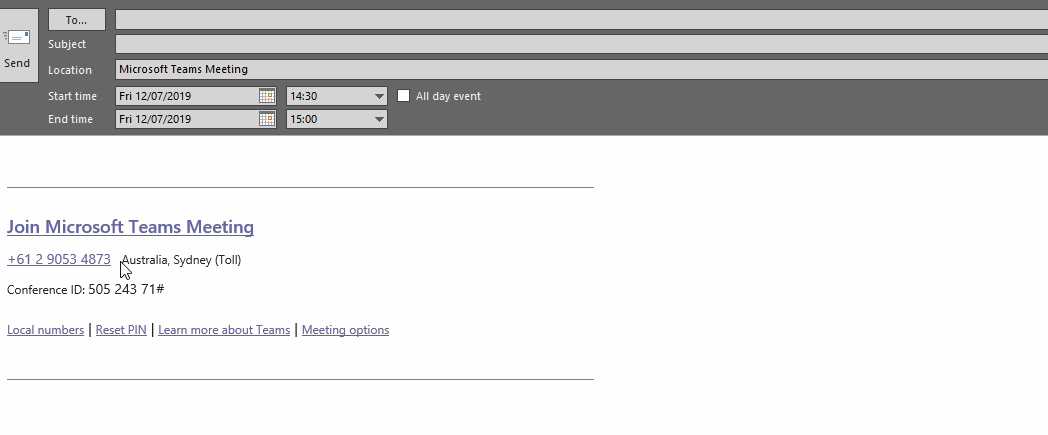 Please note call fees will apply when diversions are made from the PBX. Further information can be located in our service terms and conditions.
[[title=Microsoft Teams Audio Conferencing | Support Article]]
[[description=This guide covers setting up Microsoft Teams meetings, joining other meetings, supported hardware devices and using the service inbound conference bridge.]]