Introduction

At the end of this article, you will be able to configure the PBX Geo Routing object within your call flow on the PBX tab. The article will also assist you with some common uses of the object within your call flow configuration. Should you need any assistance, feel free to contact our support department.
Configuring PBX Geo Routing
The PBX Geo Routing object is a feature that allows you to create a list of prefixes that can be matched from the inbound caller's ID, you can also configure strict matches for full numbers. Once you have logged into the customer portal click on the PBX tab. Then select the Geo Routing from the toolbox menu on the left, drag and drop it onto the main configuration screen. Next, click on the settings icon.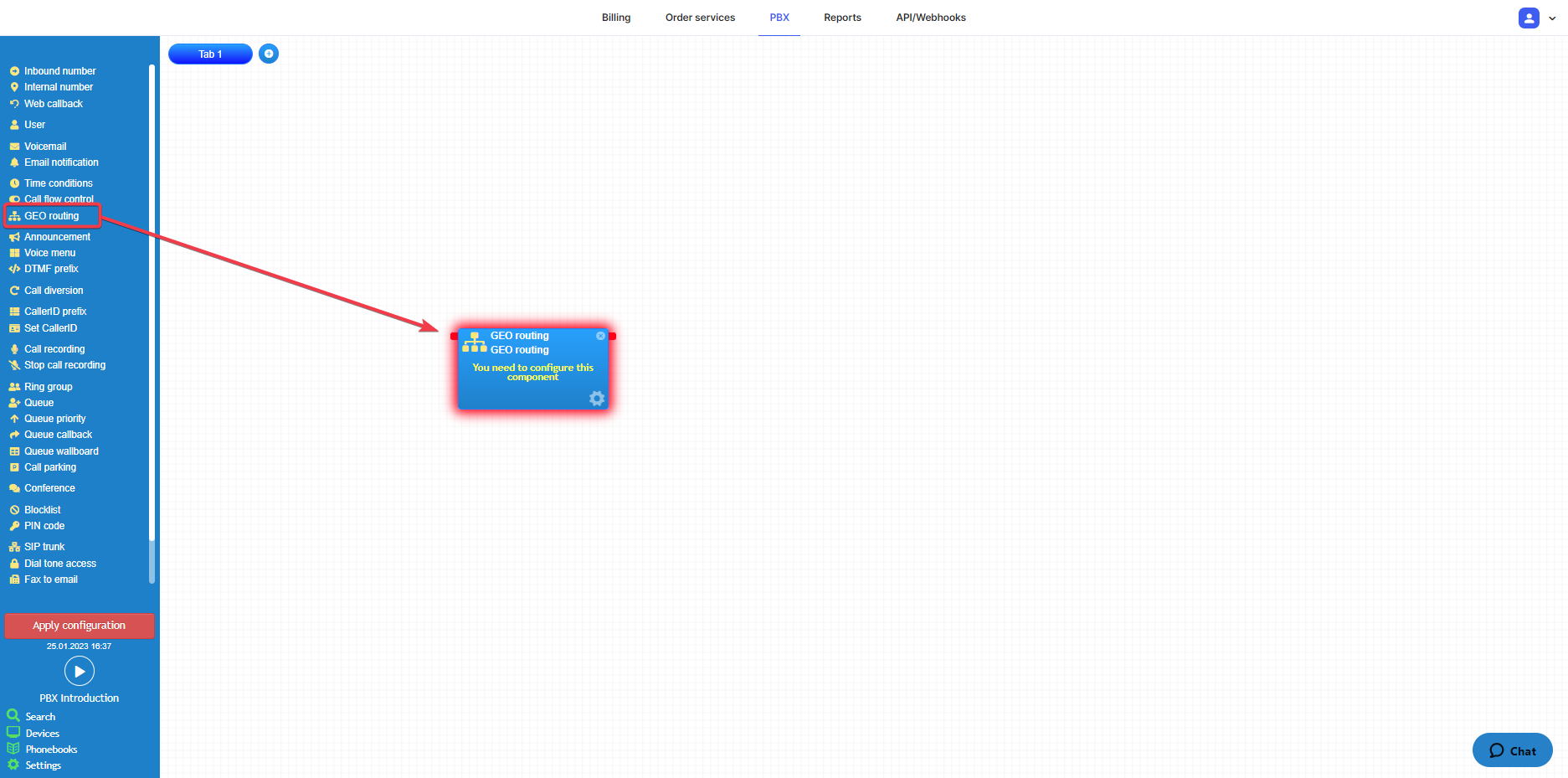 After that, you should enter your preferred name and start adding the prefixes you would like to target. The example below shows what this would look like using an Australian numbering plan, but you must make sure you use the international dialling code. Add a prefix per line and as many, as you like, you can add multiple caller ID routing objects if required. When you receive inbound calls if the caller's ID matches the prefixes you have added the call will be sent to the match clause.
Finally, you should connect your Geo Routing object to your call flow. Don't forget to apply the configuration.
PBX Geo Routing usages
This scenario simulates a large Australia wide company which has offices in different cities. For better customer experience, the company has a countrywide toll-free number which is an 1800 prefix. The caller's ID prefix feature has been configured to automatically transfer calls to the relevant office based on the inbound caller ID when dialling their countrywide toll-free number. For example, if the caller's ID is from Victoria (03), the call will be diverted to the Melbourne office. The same can be said for the Central & Western Australian customers, and Queensland, which redirects callers to the Perth and Brisbane offices respectively. Otherwise, any other prefix should be sent to Sydney's office.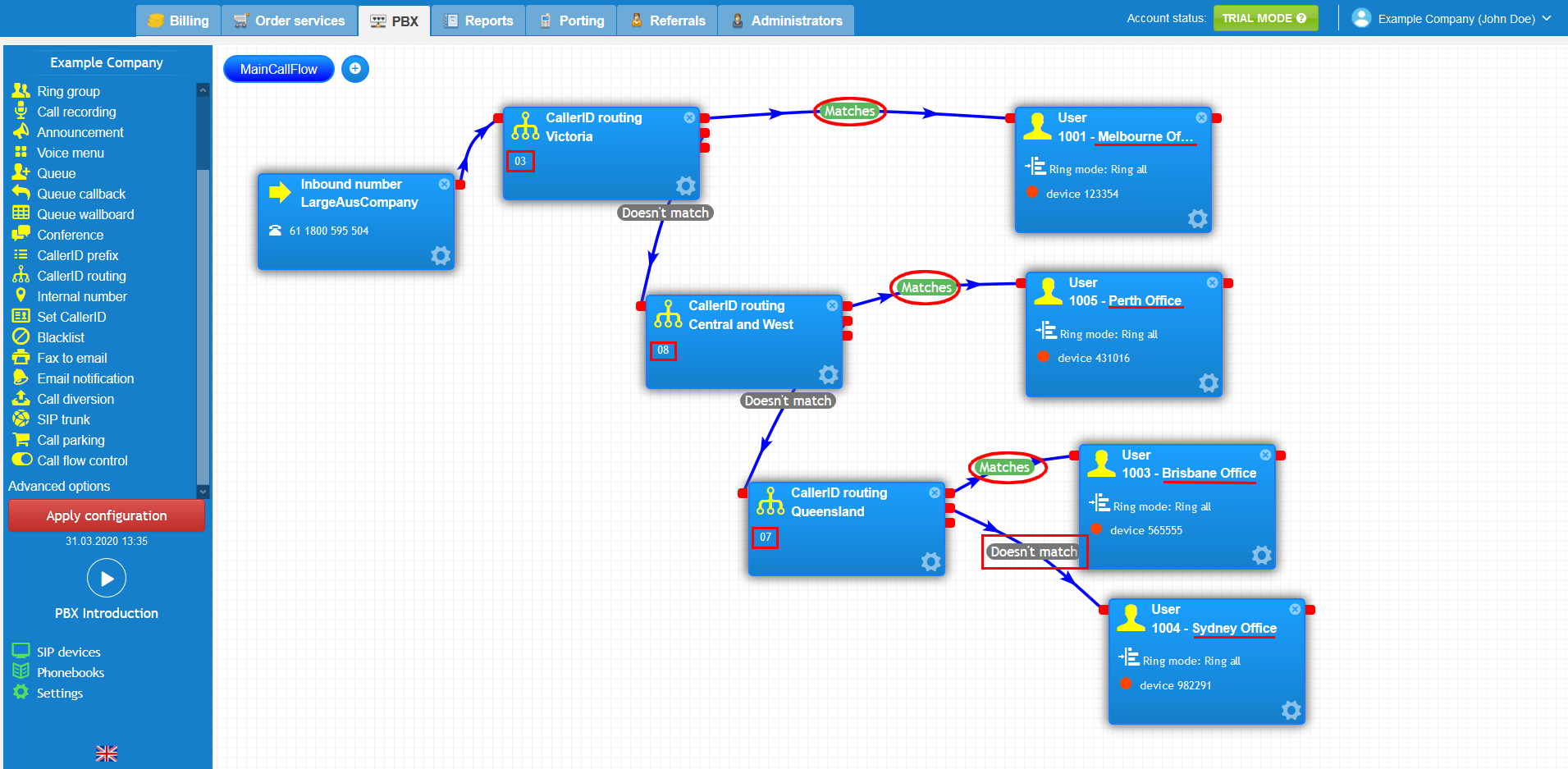 Alternatively, the company has created a special office to handle VIP callers with exclusive services, that are handled via the office in the Gold Coast. The VIP callers are identified based on their caller ID and sent to the special department with a higher level of service to handle the call. Please note that the complete caller ID of each VIP client was configured inside the object, which means that the feature accepts a strict number match, and this was added prior to any of the state-based Geo Routing checks.