Introduction

At the end of this article, you will be able to generate Google reCAPTCHA API keys for VoIPcloud to add to your Wholesale Billing platform. reCAPTCHA is a free service from Google that helps protect websites from spam and abuse. A "CAPTCHA" is a Completely Automated Public Turing test to tell Computers and Humans Apart. reCAPTCHA v3 returns a score for each request without user friction. The score is based on interactions with your site and enables you to take an appropriate action for your site.
How to get reCAPTCHA v3 keys:
Login to the reCAPTCHA admin console with your Google account


You have to register a new site to let Google know which site you will be using these keys on. Even if you already have reCAPTCHA v2 keys for your site, you will need to register your site again to get v3 keys. Do not remove your v2 keys.


For the Label, enter a description, for example your domain followed by VoIPcloud so you know what this key is used for


For the reCAPTCHA type setting, you must choose reCAPTCHA v3.


For the Domains, enter your Wholesale Billing domain(s)


Add additional Owners for the keys, if required


Read and tick to Accept the reCAPTCHA Terms of Service


Tick the Send alerts to owners, if you (and other owners) want to receive notifications of problems


Click the Submit button to generate the keys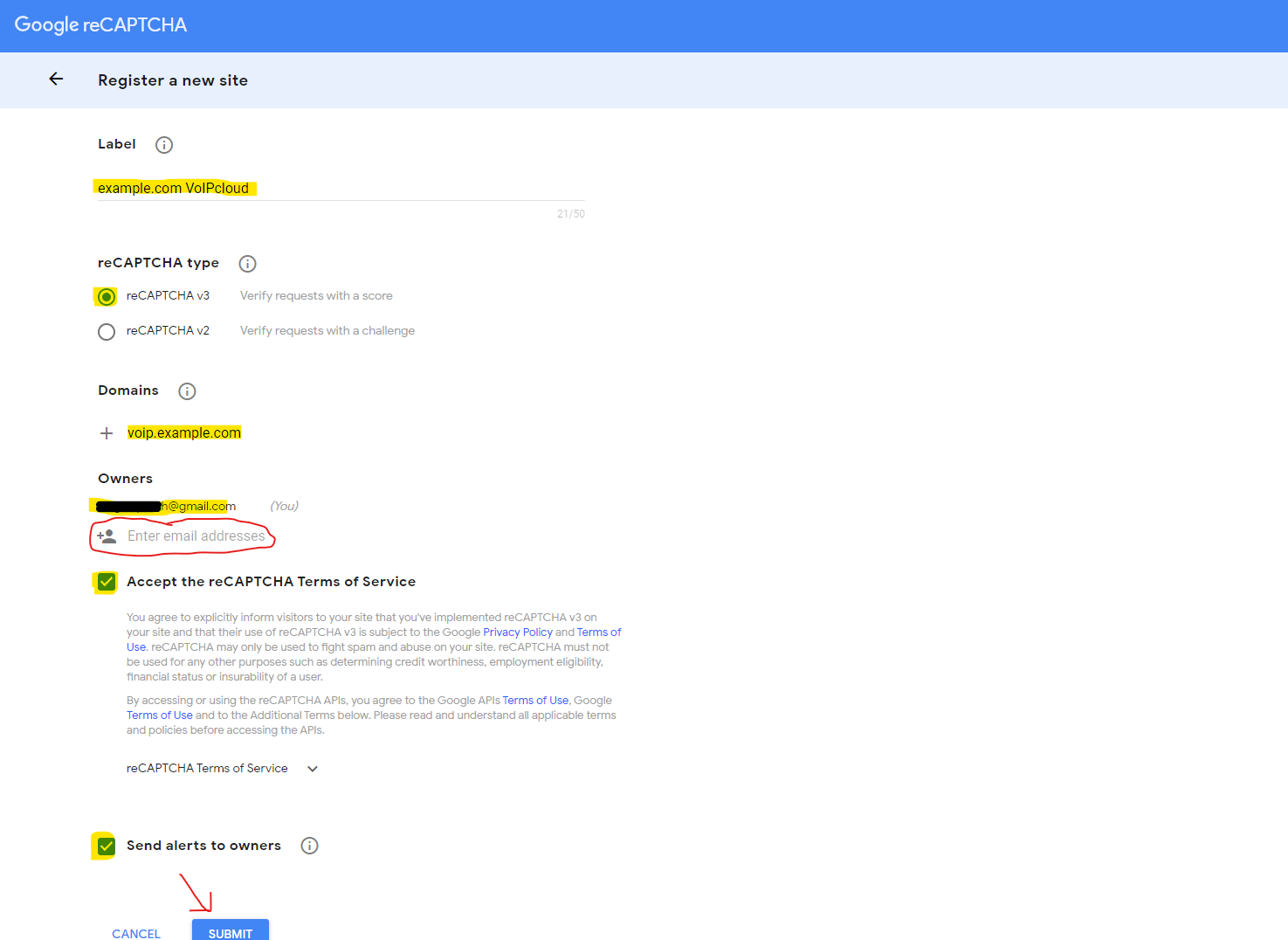 After this you'll get two keys for enabling reCAPTCHA v3, a Site key, and a Secret key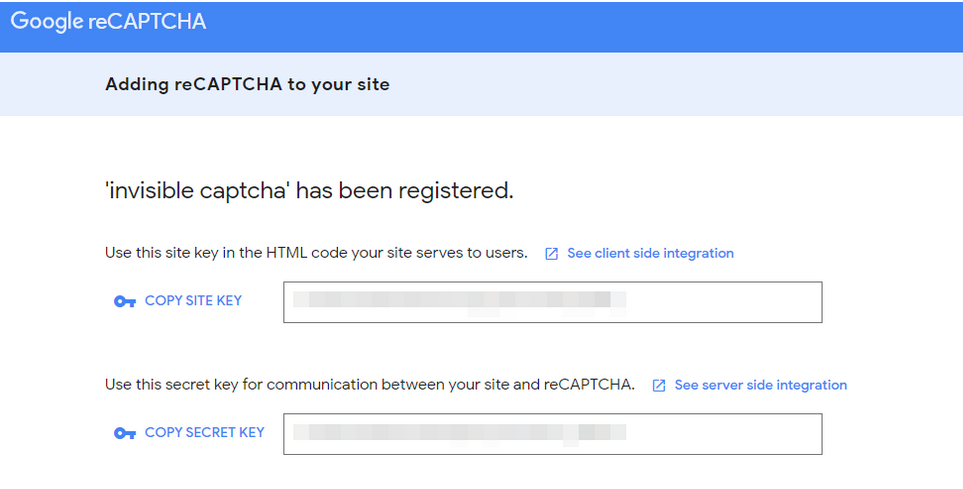 Once generated use the Copy Key links to copy each key into an email and send to our support team, so our Systems Administrators can configure them on your wholesale billing platform.
In case you have any additional questions, please don't hesitate to contact us.