Channel partner
Whitelabel partner
Now it's possible to set your own domain for Microsoft Teams FQDN. This domain will be visible for customers at: Order services tab > Microsoft teams > Microsoft 365 FQDN address. For more details, please contact support team.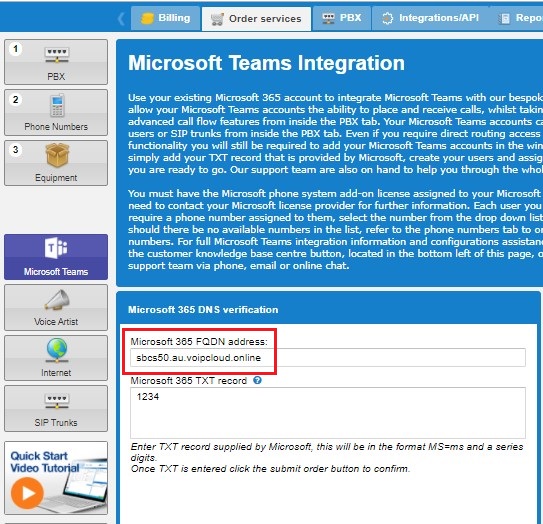 This FQDN can be changed to yours
Wholesale voice
Added ability to change 'Payment date' for receipts of SecurePay via uploading an XLS file with new dates. Button to upload a file located at: Settings tab > Payment gateways > SecurePay bank reconciliation.

New button for changing payment dates of SecurePay receipts
Services tab > 'Recurring services' section was re-named to 'Manually assignable' to make it more clear that these services are assigned to customers manually by admins.

Re-named section
New filters in: Services tab > Report. Now it's possible to filter results by service group, service type and by a specific service.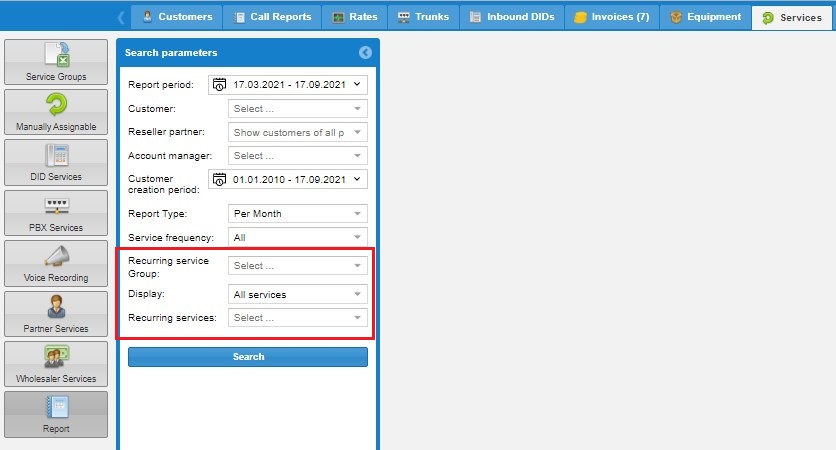 New filter for report in services tab
Now it's possible to change a domain name for Microsoft Teams for any reseller partner. It can be set at: Reseller partners tab > choose a partner > Details > MS Teams FQDN. Note: it cannot be changed just like that — need to contact a support team to provide all required certificates and other information.

New field in reseller details
A new field in partner account default settings — MS Teams FQDN. Settings tab > Reseller defaults > Partner new account defaults > MS Teams FQDN (for both channel and whitelabel).
New field in partner new account defaults