Introduction

At the end of this article, you will be able to integrate some Stripe payment functions with your VoIP system. Should you need any assistance, feel free to contact a higher level of support.

Setting up Stripe API
To set up Stripe on Billing, you will need the following information:
Stripe Account (See Stripe website for details and documentation)
URL : https://[au/uk/nz].voipcloud.online/api/payment/status/[Partner ID]
Stripe Version: 2019-05-16 (Only)
Partner ID
Stripe API Publishable Key
Stripe API secret Key
Stripe Webhook secret
Webhooks events
At this point, on Stripe, you should add a new endpoint by entering your payment gateway's URL and selecting the following webhook events:


Adding API keys to the partner portal
The partner ID can be located on the partner portal. For this, firstly, select the 'Settings' tab, then click on the 'Customer Portal' button from the left menu. The field 'default signup URL' should prompt onto the screen presenting the partner ID, as shown in the image below.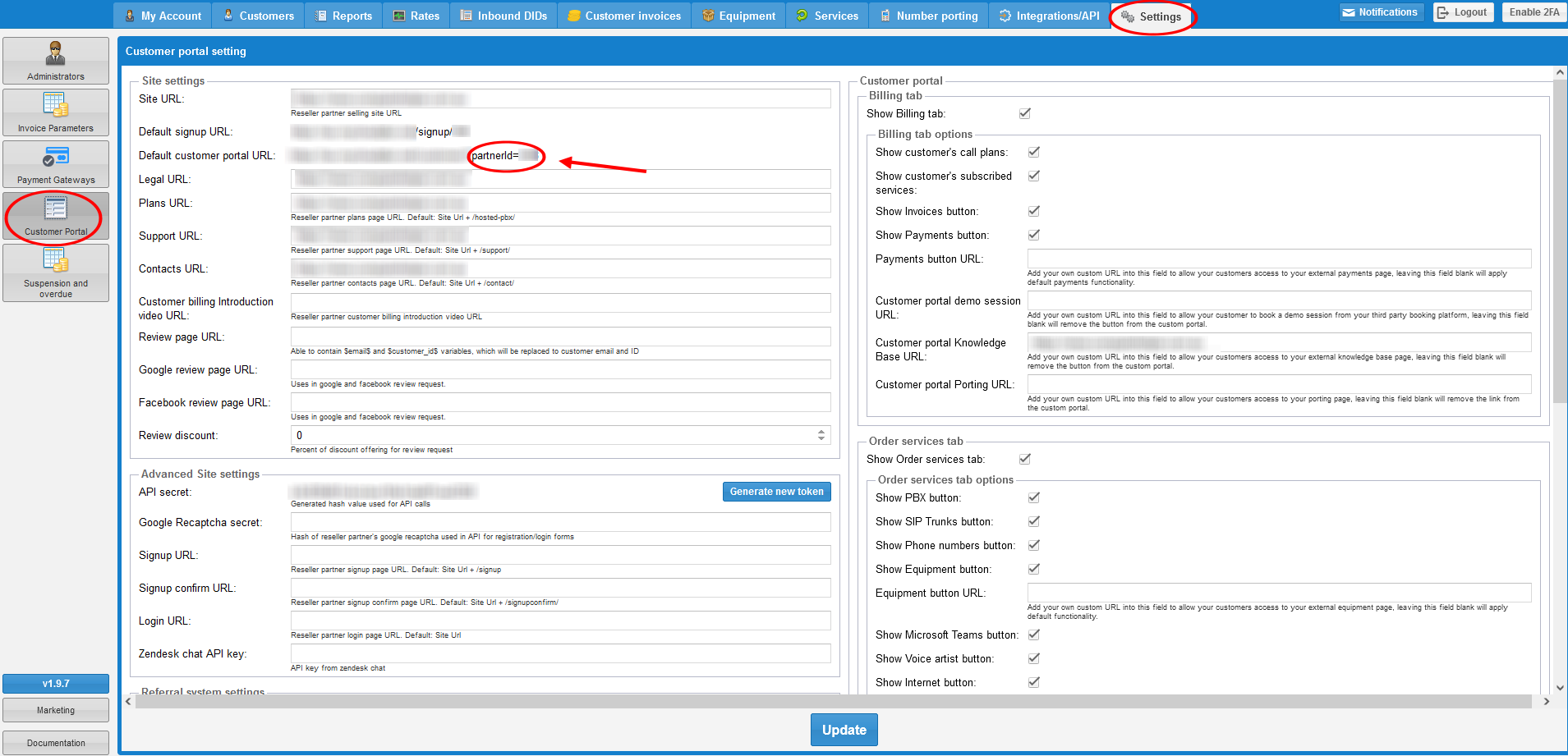 Once you have set up the API and Webhook in your Stripe Portal, Grab the below details from there and update them in your Partner portal Payment Gateway setup section. For that, select the "Settings" tab, click on "Payment Gateways", and then on "Stripe Config". A new window will pop up, paste the publishable key, secret key and the webhook secret from your clipboard.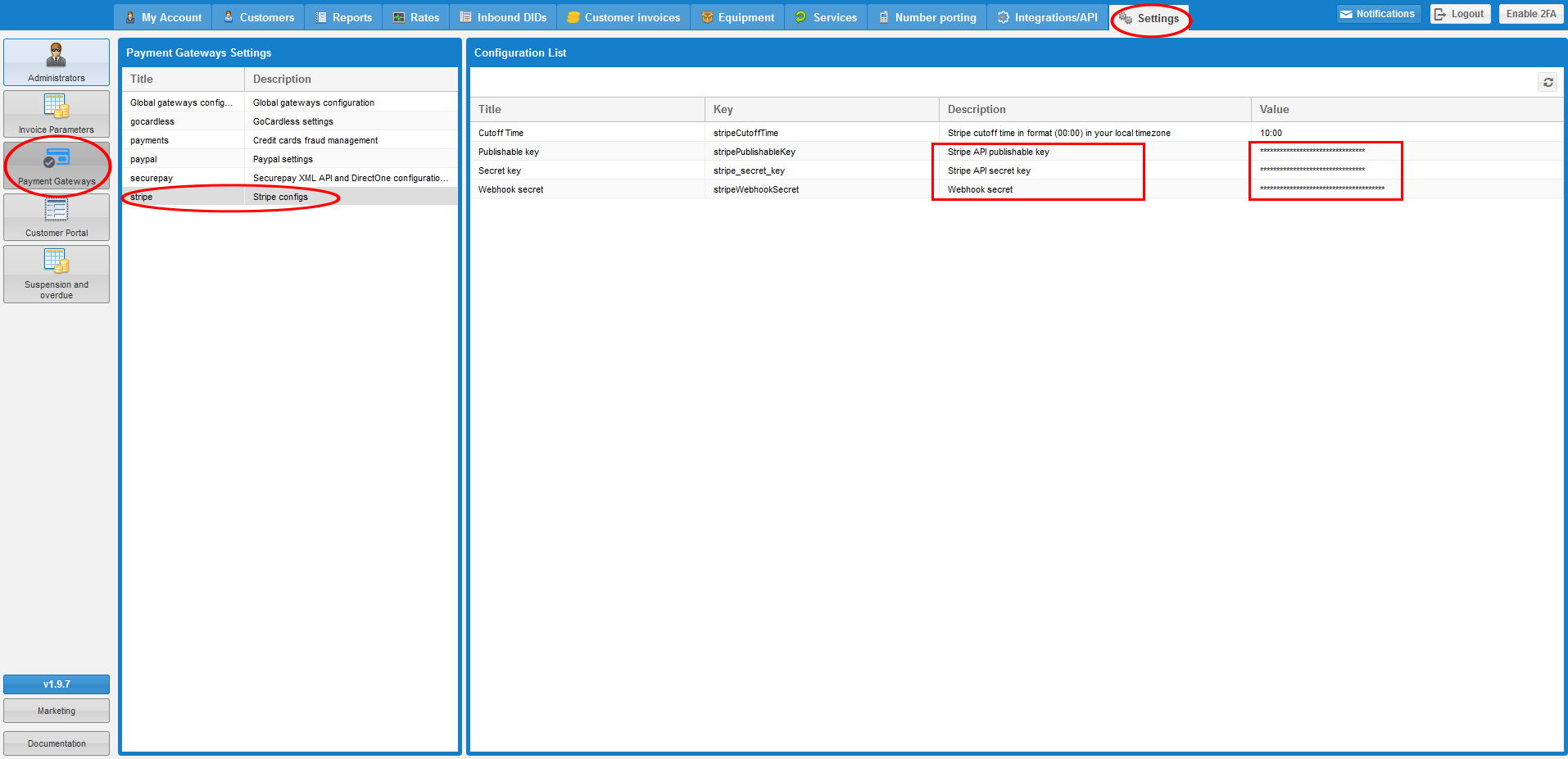 Testing Stripe payment
Once you have set it up, you can test it by adding a Card to the customer account underpayments section. When you add a card, a verification email will be sent to the customer account email address to authorise the payment. When the email is successfully authorised, you should see the customer account topped up with the verified amount.
If the amount is deducted from the credit card but not reflected on the customer portal, please check Webhook events and see if there is any failure attempts for the webhook event's setup especially payment_intent.succeeded event.

For other failures, please check Stripe History/logs to see what details errors you have received from Bank. Example- Bank not Honouring the transaction, etc. Based on the details received, the cardholders may need to contact their bank to resolve the issue.