Changed method of receiving Usage report (Customer portal > Reports tab > Usage details section > Account balance summary for selected period > Email report). The report is now mailed to selected administrators. This was done because some customers could not download the report because it was too large for browser generation. Sending the report via email solves this problem.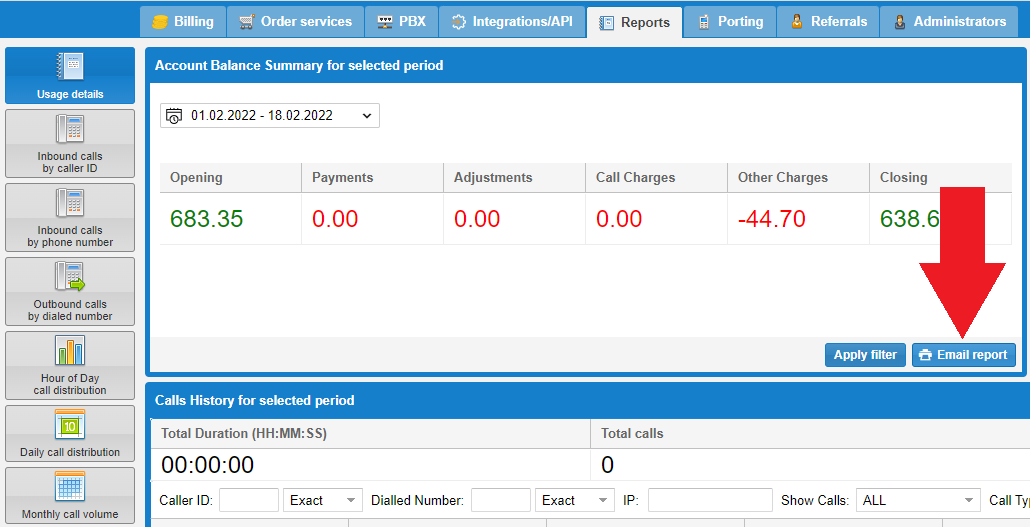 Sent a usage report to emails of administrators
Three different icons are now used for the User object to show which type of call recording is enabled: incoming calls, outgoing calls or both at once.

Outbound recording / Inbound recording / Both at the same time
Any number can now be used as the number for a Microsoft Teams account (Order services tab > Microsoft Teams > Microsoft Teams account configuration).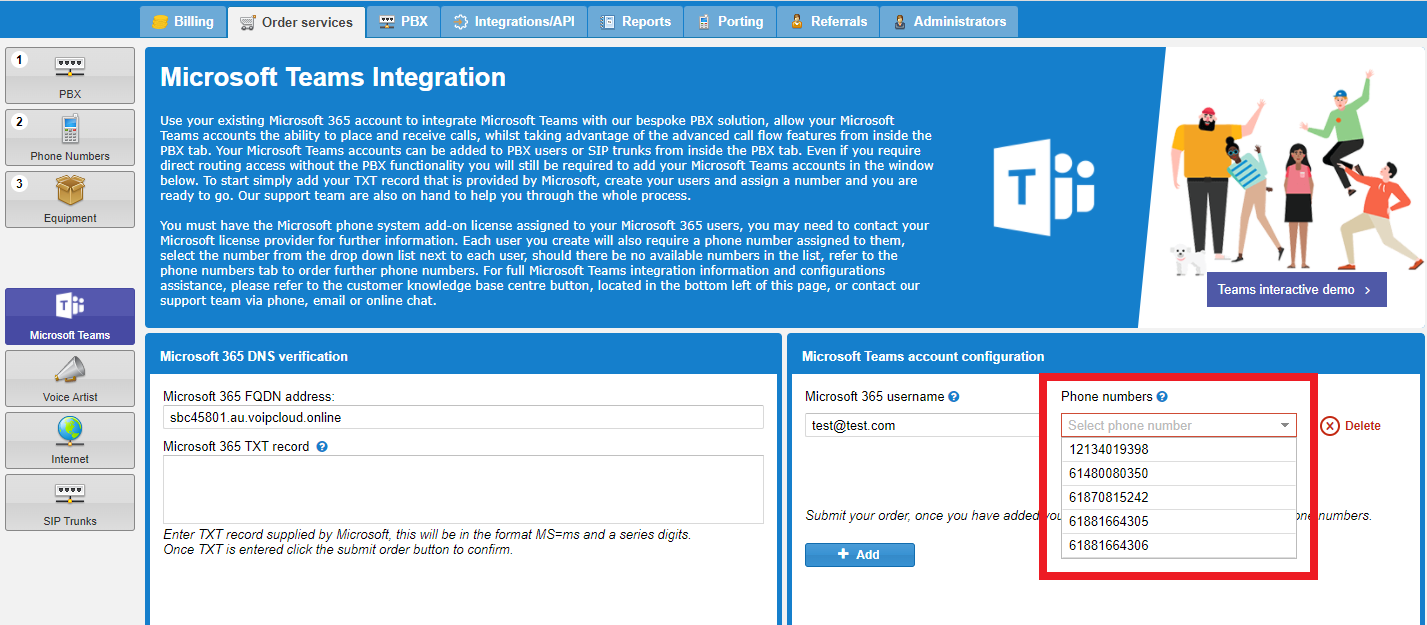 All purchased numbers can be used as Teams number
Teams numbers can now be used in PBX call flow, but there are two scenarios:
- The Teams number is not used as an Inbound number, then the call will go directly to the Teams account if it has been added to the User object.
- If Teams number is used as Inbound number then the call will go via call flow scenario.