Channel partners
Stability improvements, small and internal changes.
Whitelabel partners
Stability improvements, small and internal changes.
Wholesale voice
There's a new button 'Manage new customer portal' — currently it works only if you manage an old customer portal first. For now it works like this because the new customer portal doesn't have an authentication tool: when it is implemented, the button will open a new portal straight away.

Alternatively, you can manage the old customer portal and then change the URL /customer/ >>> /customer-new/ — the new customer portal will open.
Note: new customer portal is currently in alpha beta: most of the features are working fine but something is still in development and will be changed.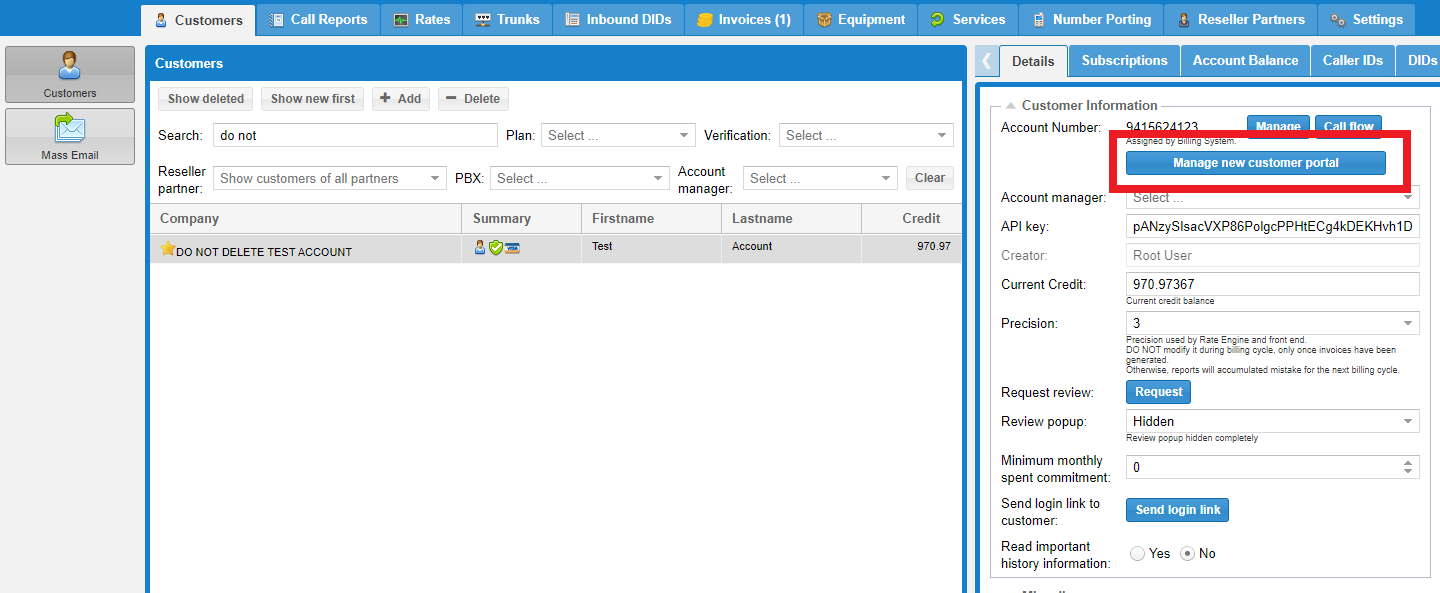 Settings tab > Reseller Defaults section > Invoice Defaults. It's now possible to set a gst_vat_percentage to zero for both channel and WLP partners.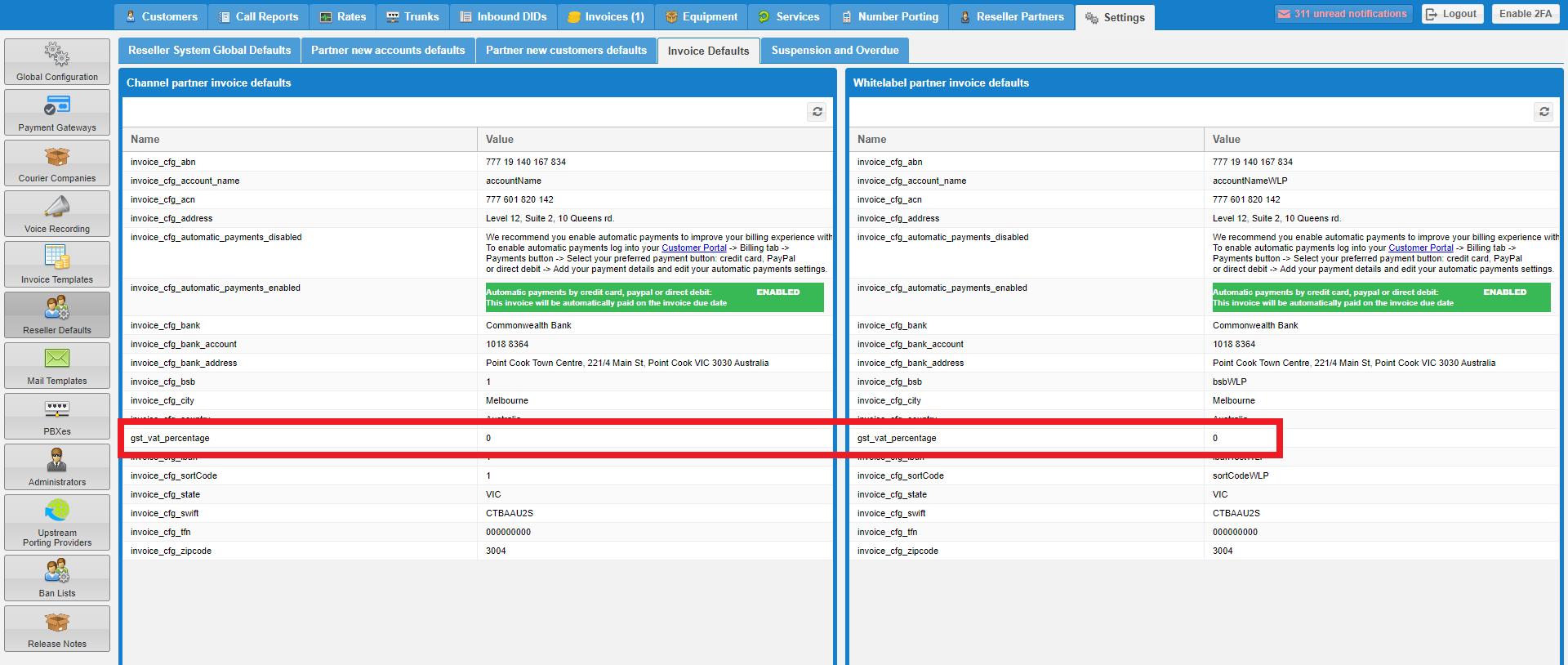 Inbound DIDs tab > Inbound DIDs section. Export now takes 'Reserved after' and 'Quarantined after' filters into account.

Customers tab > Customers section > select customer > Call Plans. Search now works by both 'ID' and 'Account' columns.

Invoices tab. The invoices report will now show the status of invoices on the selected dates. For example, if an invoice is already closed, but you selected a date range when it was not closed — the report will show it as open and with the amount due on those dates.