Introducing the new 'Support tickets' section in the 'Support' tab. In the new section you can create tickets for the support team if you have any questions or problems. In the tickets you can chat and attach files. Please note that the new section may not be available for all customers.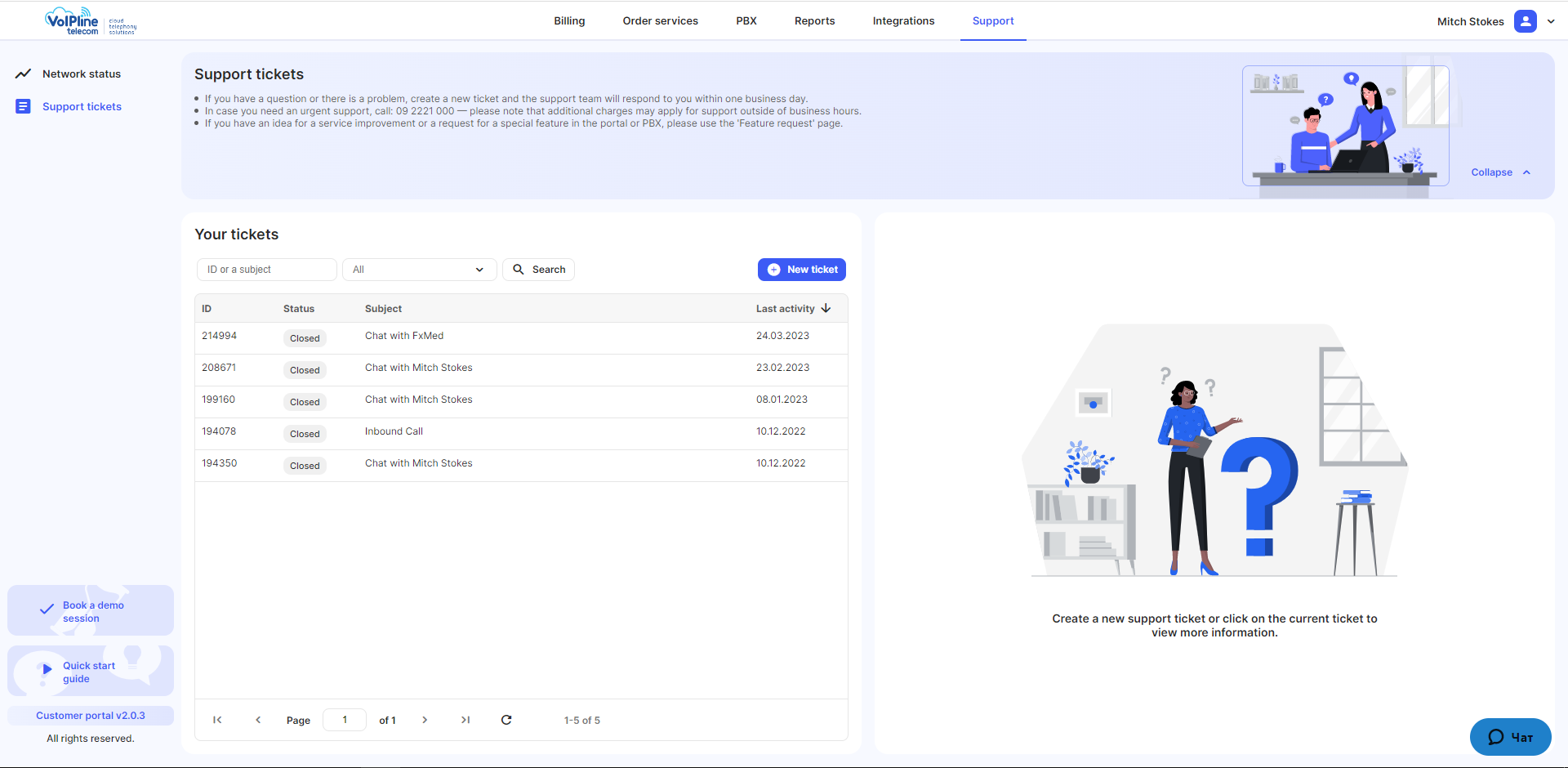 Added a new PDF report for 'User statistics'. 'Reports' tab > 'User statistics' section > 'Save report' button > 'PDF' format. This type of report is also available in 'Daily reporting'.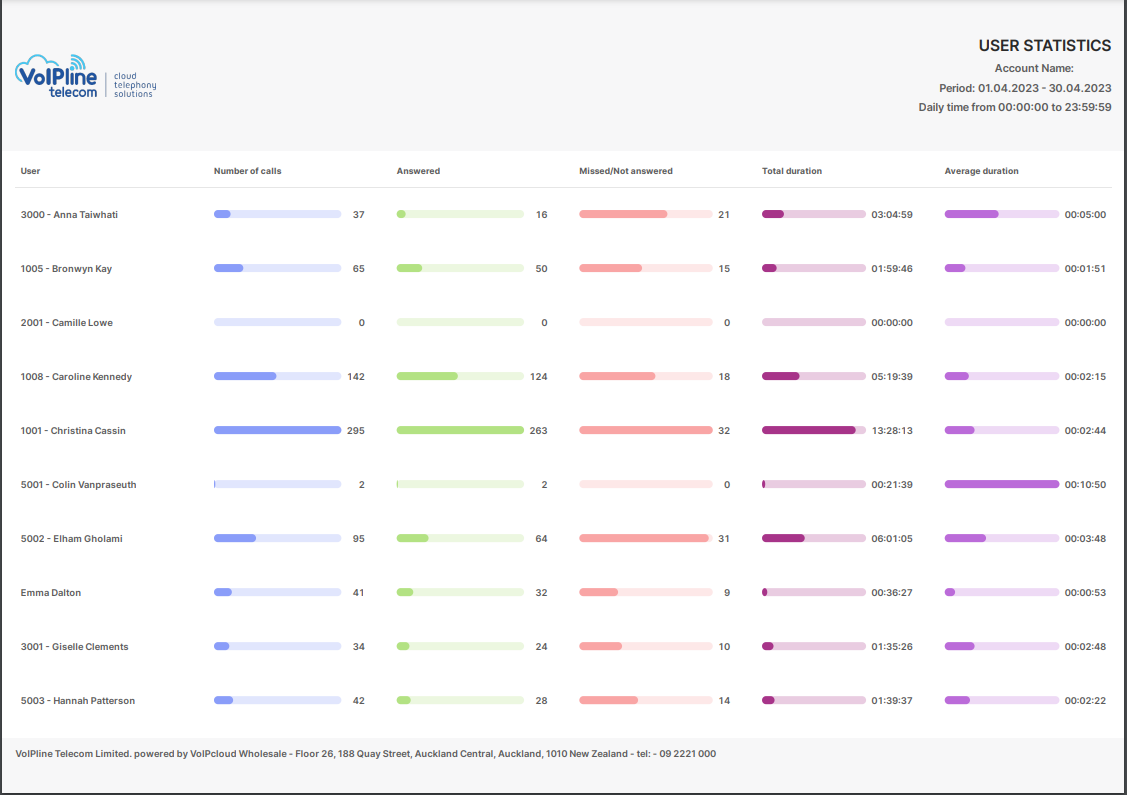 Added 'Billing date' (prepaid customers) and 'Reporting date' (postpaid customers) information. This information is displayed in the balance widget in the 'Home' section of the 'Billing' tab as well as in the 'Bills and payments' section > 'Auto top-up' (prepaid) / 'Automatic payments' (postpaid).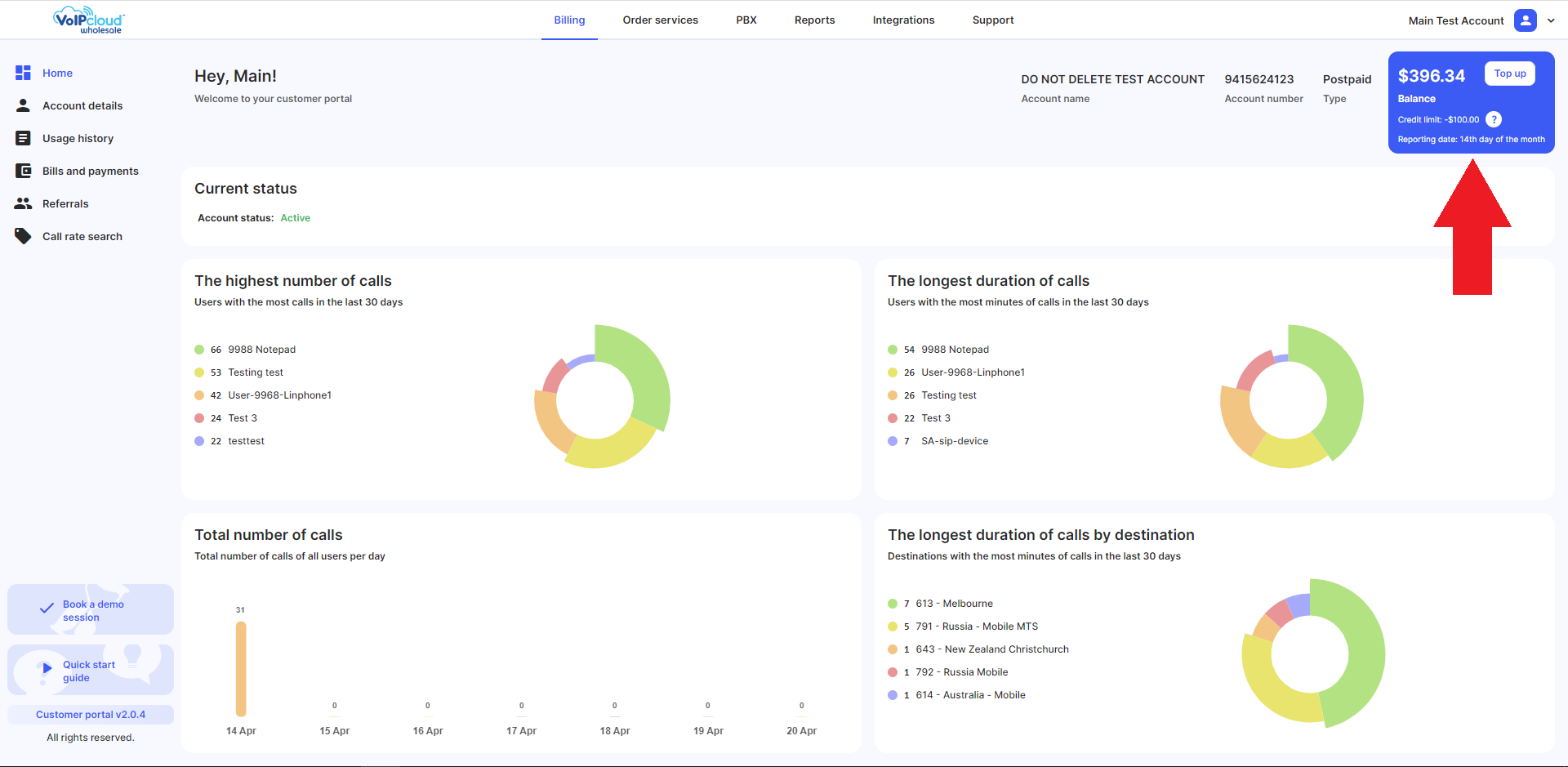 Webphone:

Upgraded call logging for CRM integrations (requires 'Integrations' licence: 'Order services' tab > 'PBX licences' section > 'Advanced features'). Now, you can add notes to a call at any time. Previously, they could only be left until the logging button was pressed. 
 

Added hints when hovering over the 'backspace' button that if you hold it down, you can clear the field with the phone number. And if you hold down the number 0 on the dialpad, you can add + to the phone number field.