Sometimes a customer may report that there is one-way audio. This issue may be resolved by configuring a STUN server.
The "STUN Server" (ref. 2.) is;
stun.voipcloud.online
The "STUN Port" (ref. 3.) is;
3478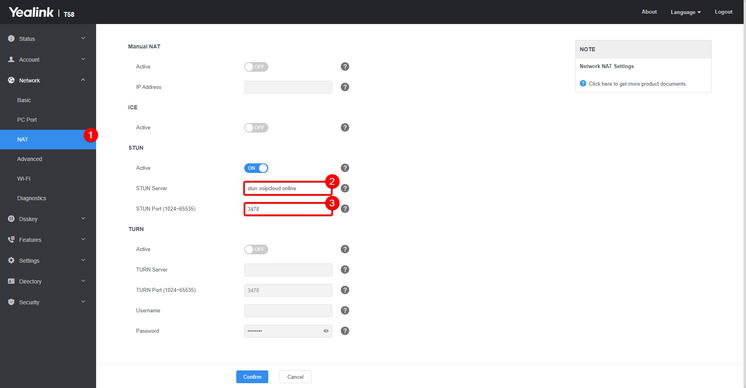 Once you have specified the STUN server, remember to set the "NAT" option to "STUN" (ref. 2.) within the "Register" (ref. 1.) tab under "Account".