Channel partners
Stability improvements, small and internal changes.
Whitelabel partners
Important: update the information in: 'Settings' tab > Invoice parameters. In particular: invoice_cfg_account_name, invoice_cfg_address, invoice_cfg_city, invoice_cfg_country, invoice_cfg_state, and invoice_cfg_zipcode - these settings are used to display your company and address in the customer invoices and receipts.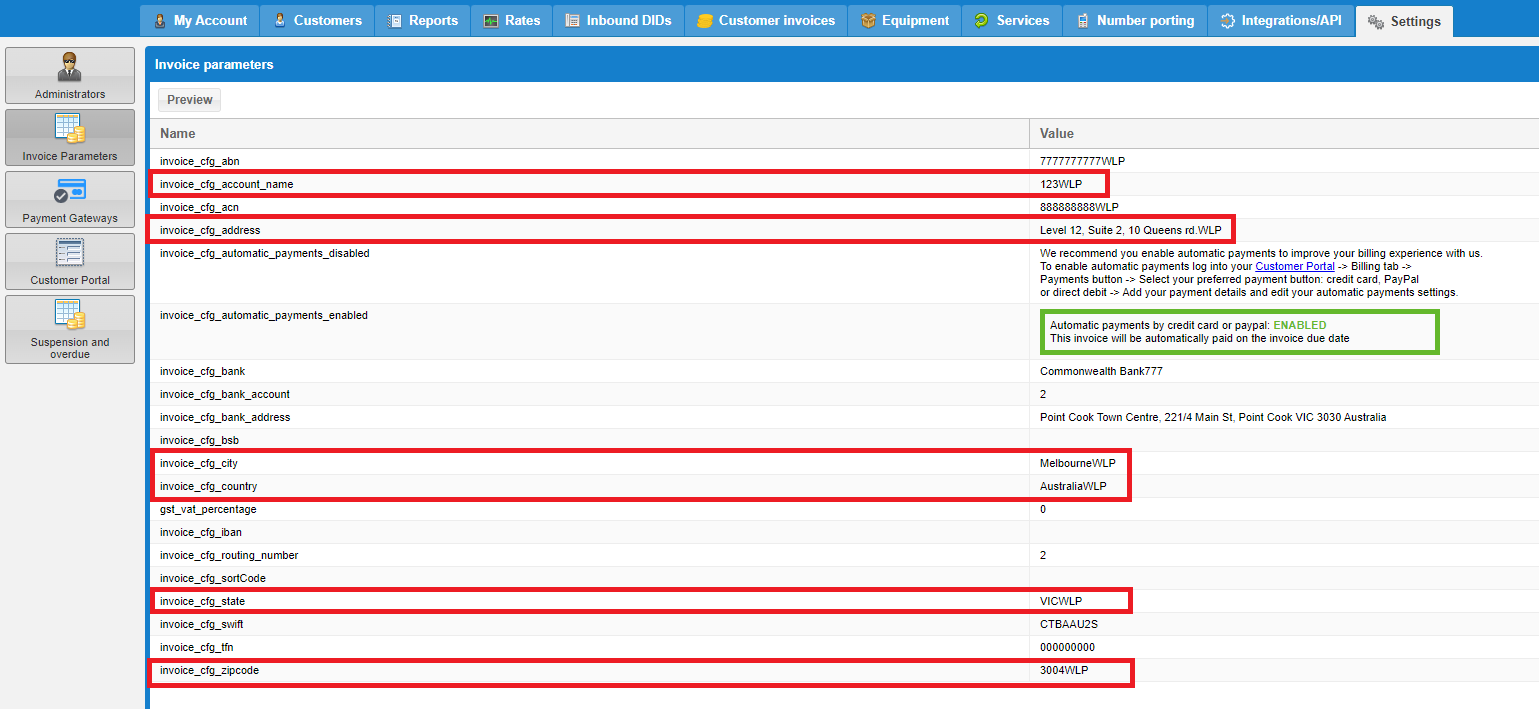 Wholesale voice
Important! In the next update we will introduce a text-to-speech service for customers. There is already a service for this in billing: 'Services' tab > Voice generator. Do not add this service to the 'Service group', otherwise customers will see an unfinished version of the service in the customer portal.

It is now possible to limit the duration of calls to trial customers. 'Settings' tab > Global configuration > signup > Maximum call duration for trial customers — default value is set to 5 minutes. If a limit is not required, the value should be set to 0. On the main page in the customer portal, trial customers will have the information about the limit displayed (if it's set).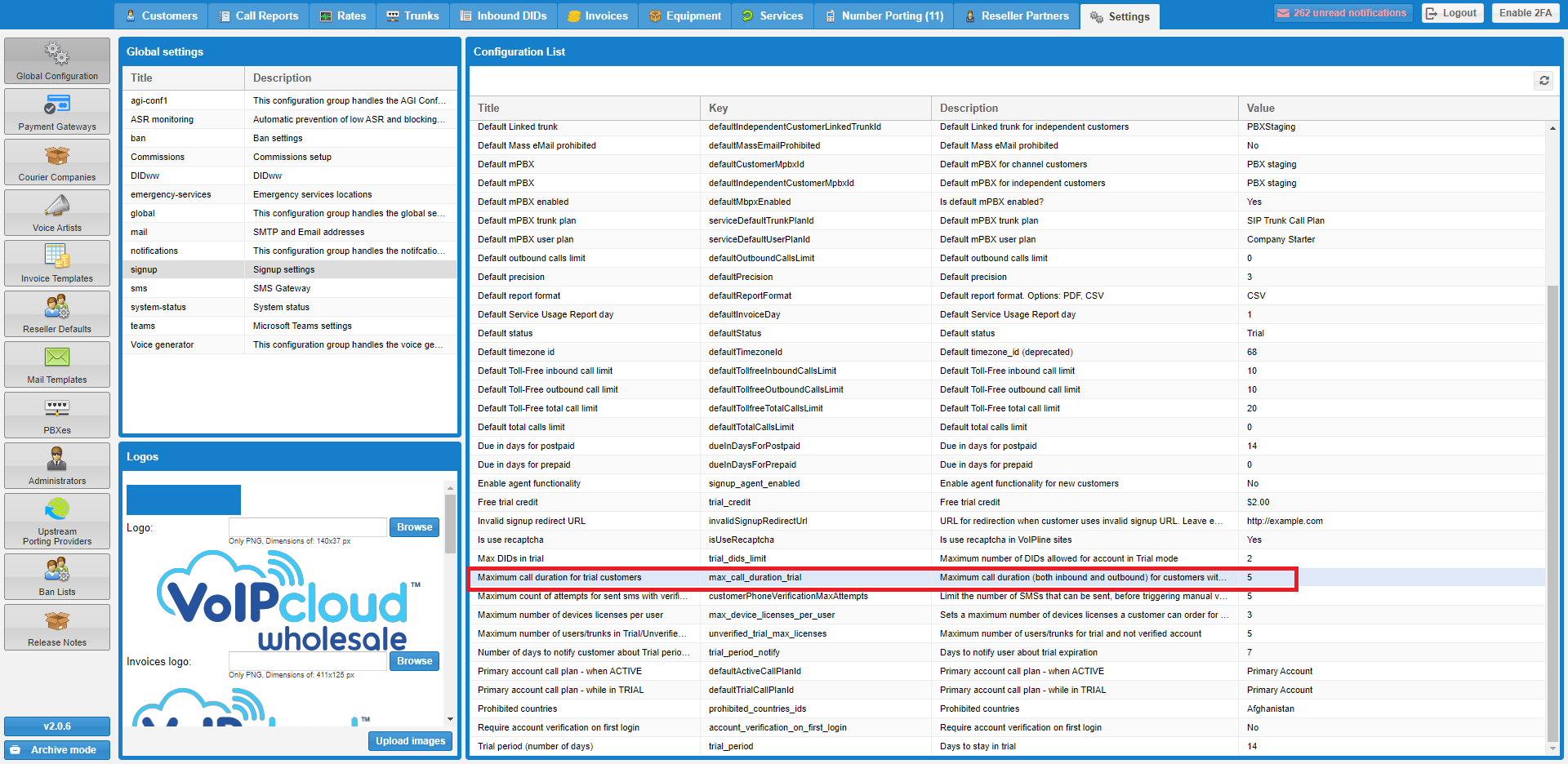 In invoices and receipts of customers that belong to channel resellers, the company name and address are now displayed based on the settings in: 'Settings' tab > Reseller defaults > Invoice defaults > Channel partner invoice defaults.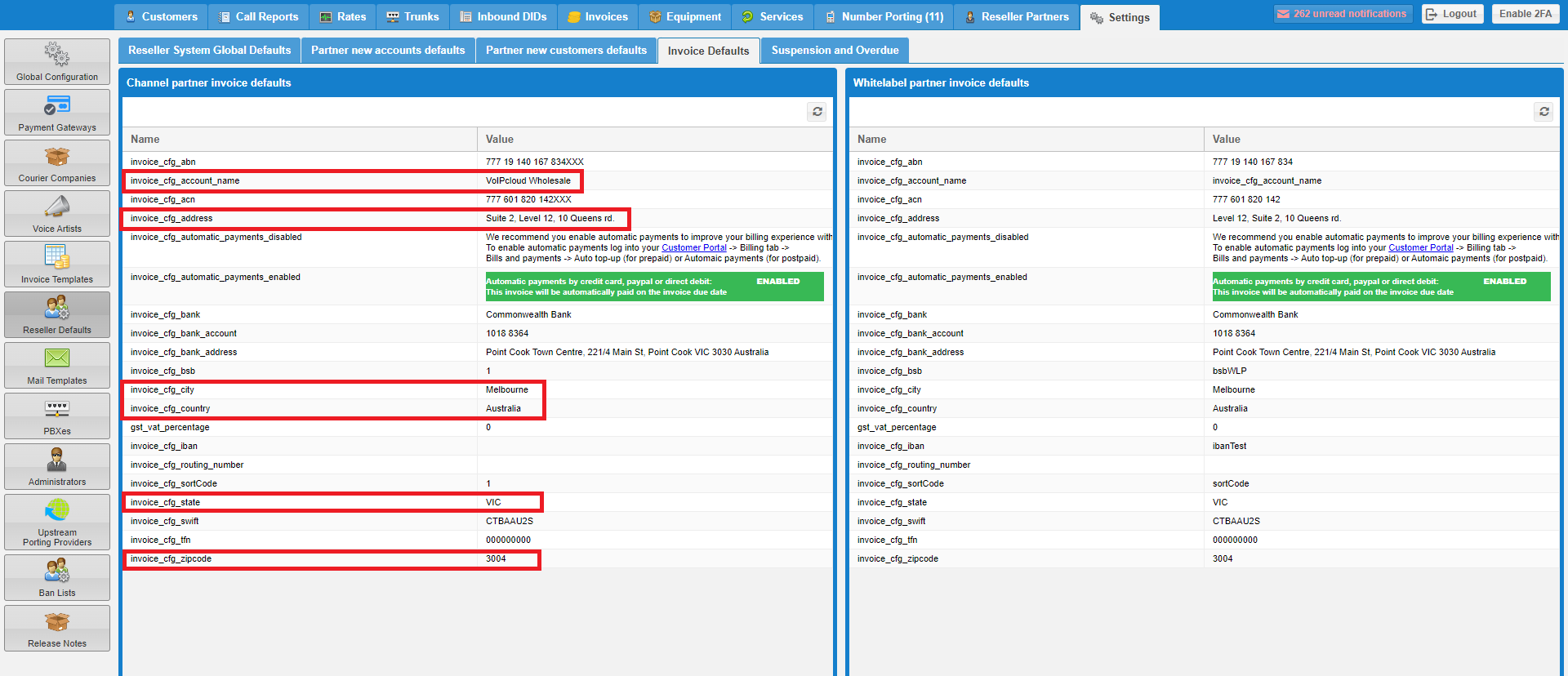 PBX admin portal > 'Settings' tab > General > 'Use 2 calls limit' checkbox — now this setting affects not only inbound but also outbound calls.