Introduction
This article will cover how to disable Ghost Calling on the Yealink phones.
Many times there are rings or calls that actually derive from SIP scanners. These SIP scans are probing networks, IP phones and VoIP ATAs for potential weaknesses. Many result as rings on phones that show as calls that originate from three or four digit extensions, like 100, 1000 or 1000 numbers. Or in some cases calls coming from an IP address. The phone may ring constantly, many times at night when these scans occur more frequently. If answered there is no one at the other end.
Disable Direct IP Calling (Ghost Calling)
Should you experience issues with these types of calls, you will need to disable direct IP calling on your device. Enter your Yealink device IP address into your web browser then enter your device username and password.
Once you are logged in, select the features tab and click on general information.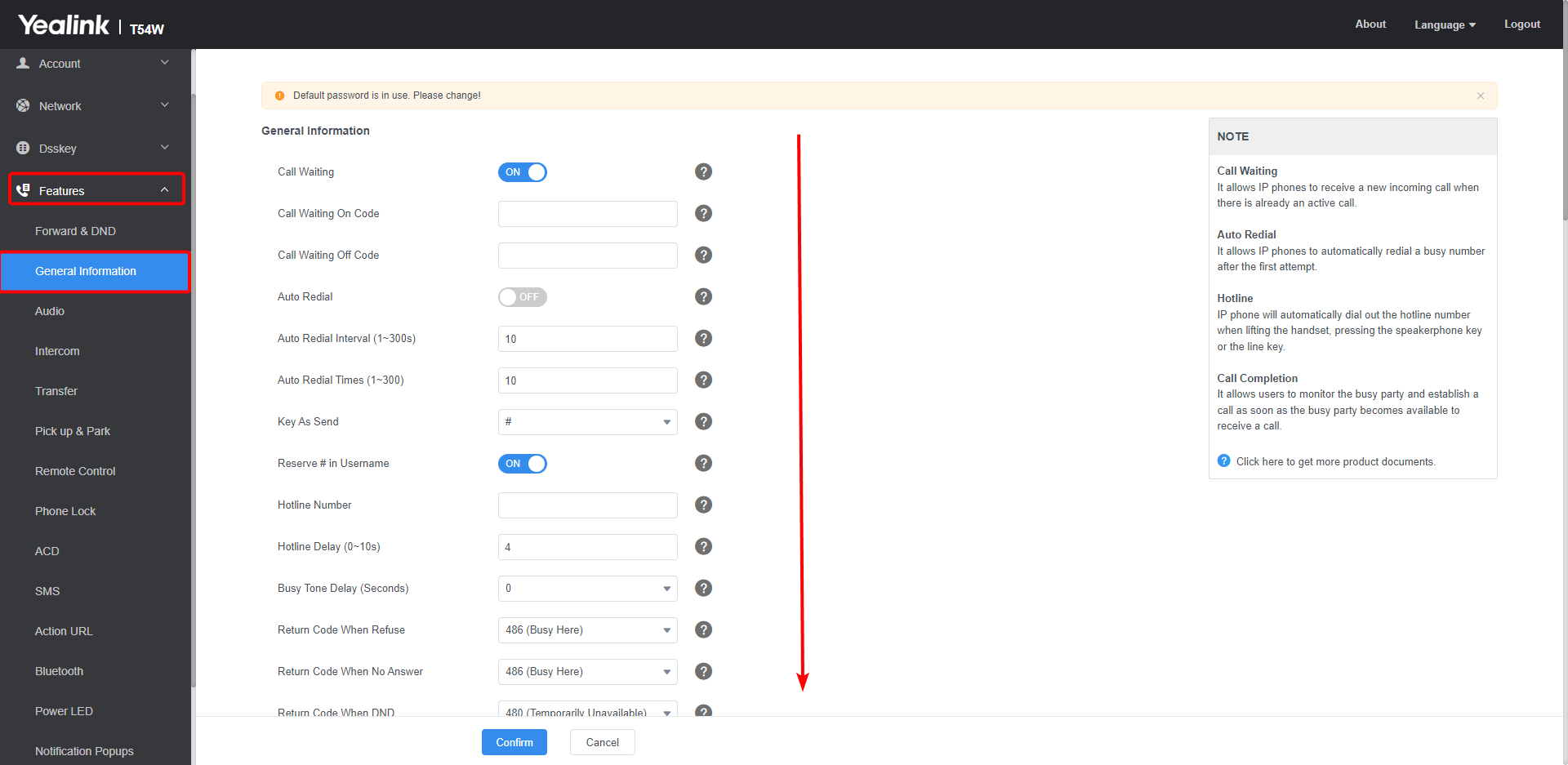 Scroll down the page, locate the allow IP call option at the end of the page. You should disable this option, and enable Accept SIP trust server only and click on confirm to apply this configuration.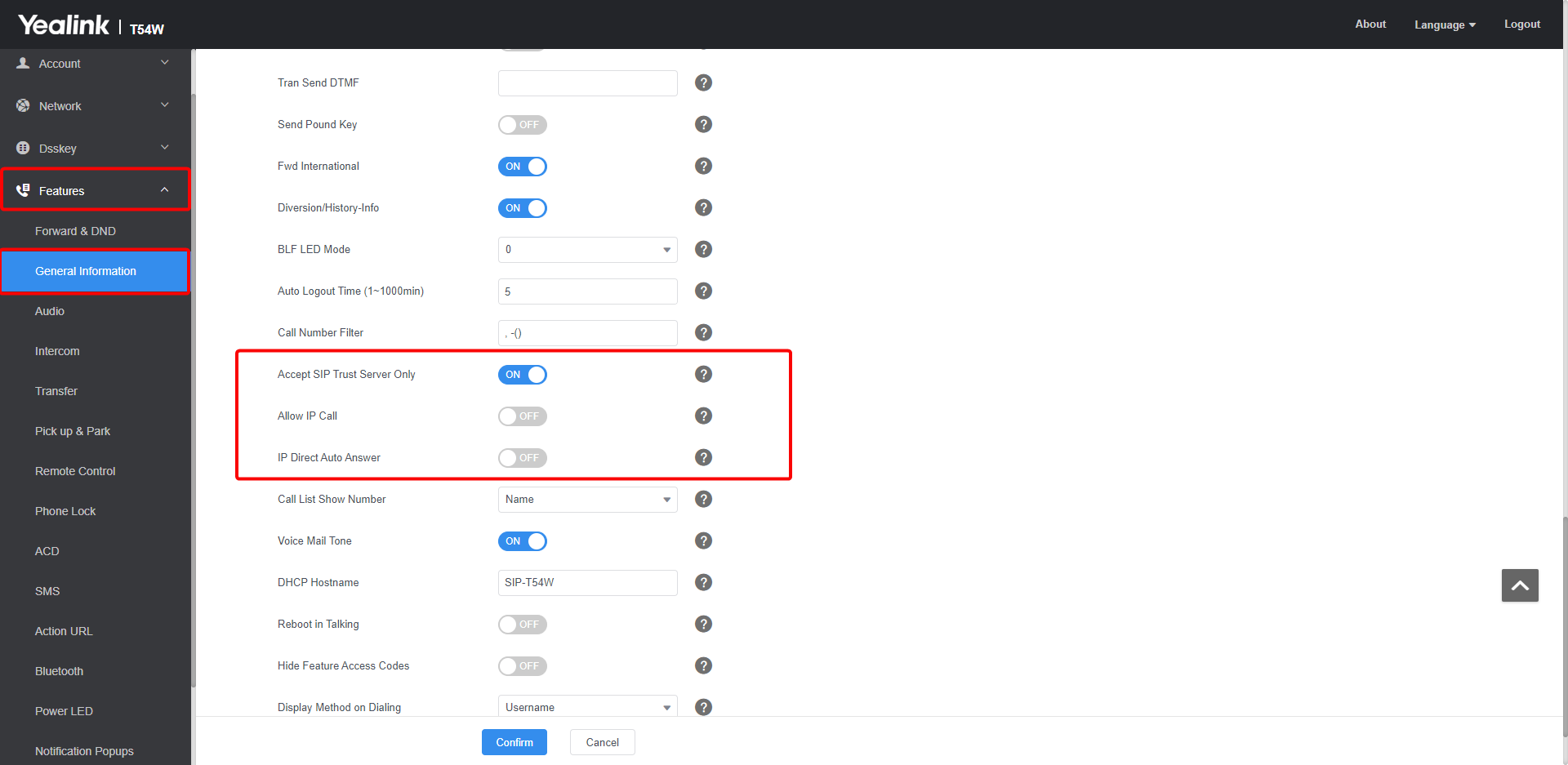 Performing this action should resolve the IP calls from coming in. Should issues persist, please reach out to our support team.