Introducing the 'Knowledge base' in the customer portal — a collection of all the useful articles and tutorials on PBX and more. 

'Support' tab > Knowledge base.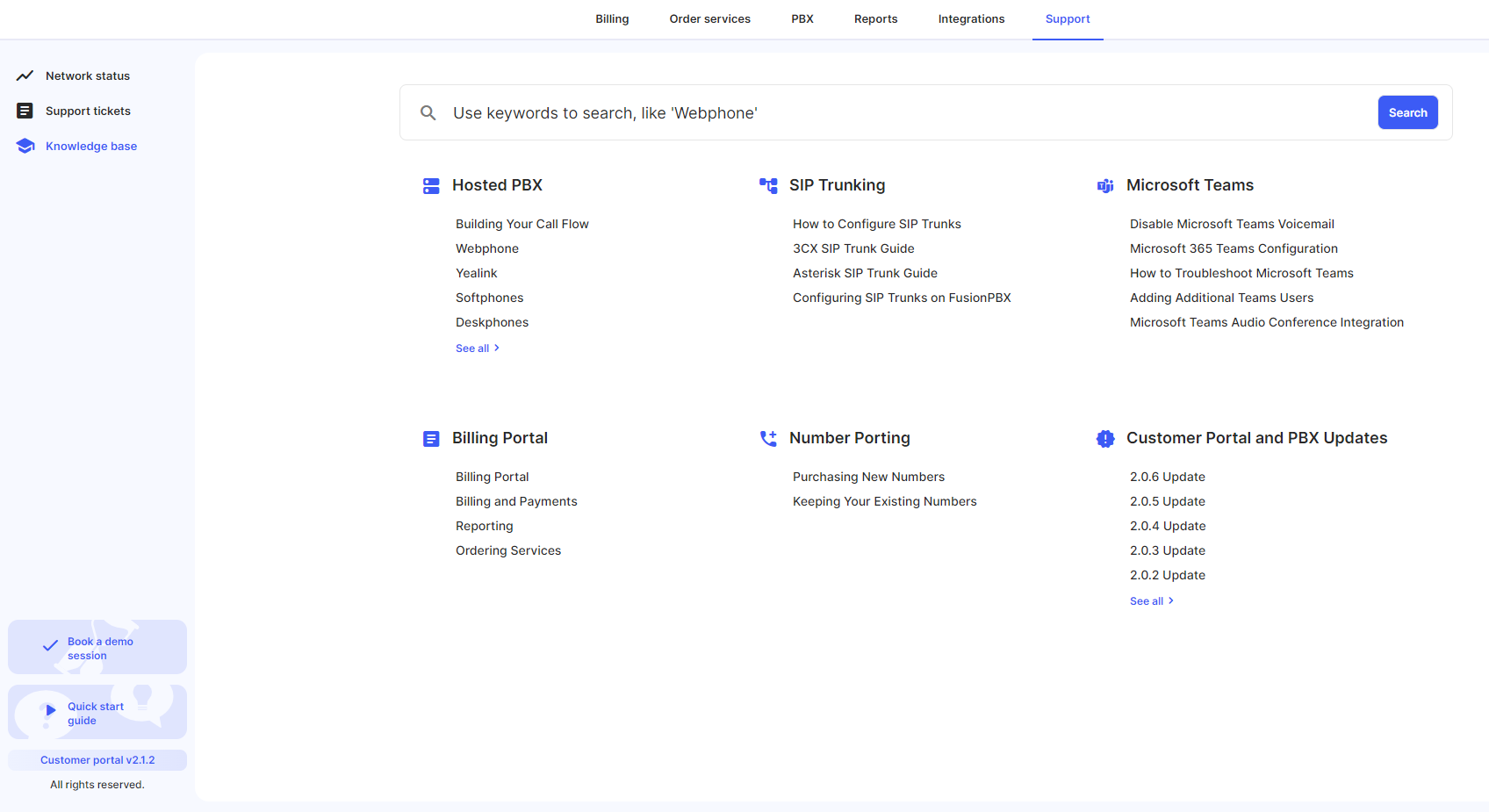 Updated 'Call recordings' report (available when purchasing 'Call recording storage' service):

Now the type of call is also shown: inbound or outbound. An appropriate filter has also been added.
It is now possible to delete individual call recordings. This deletes not the entry in the table, but only the file itself, which reduces the space used for storing call recordings. In addition, it is indicated who exactly deleted the recording.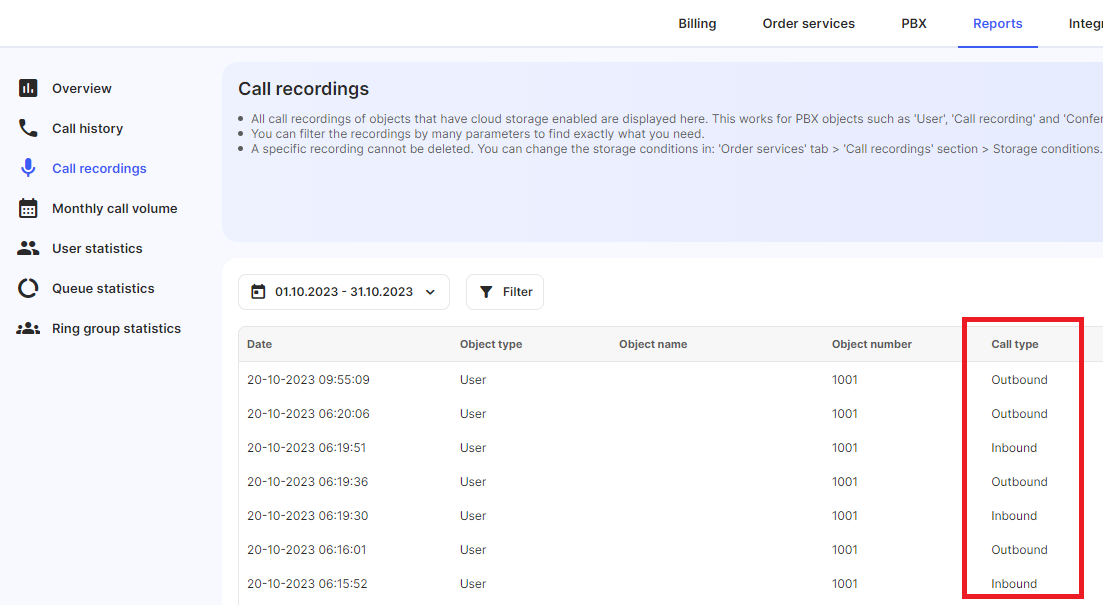 Individual administrators can be configured to access the 'Call recordings' report and be given the ability to only listen to or also delete recordings.

'Billing' tab > 'Account details' section > Account administrators > select an administrator > Edit > Reports.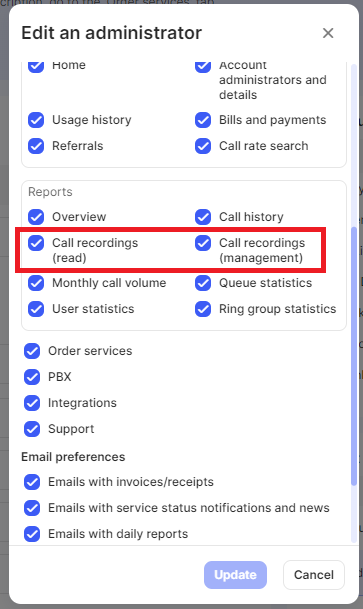 Added detailed information about inbound rates during phone number purchase. Especially useful for toll-free numbers.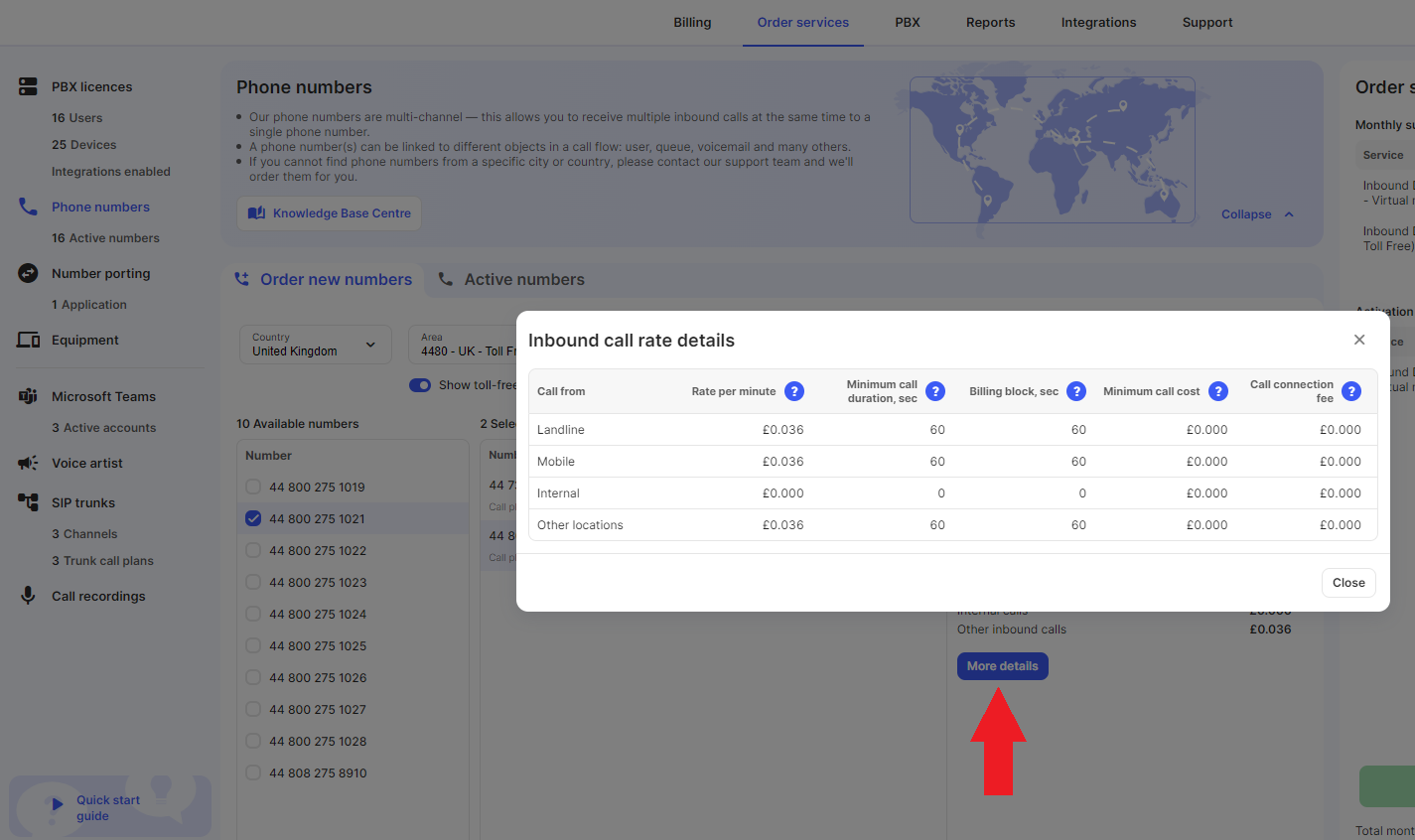 If one PBX user makes a blind transfer to another PBX user: then the PBX user who receives a call will see who made the blind transfer as a caller ID prefix.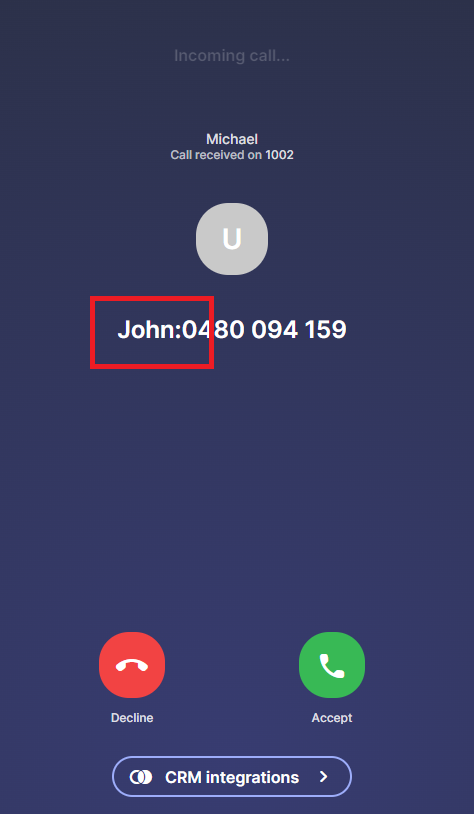 Previously, if a call came to a user with DND enabled (enabled in the Webphone), then a call would just drop. Now, if there is a further call path from the user, the call will continue along that path: to Voicemail, for example.
Now, if a user has automatic call recording enabled in the PBX, the call recording button in the Webphone will be activated automatically at the very beginning of the call.