Introduction

At the end of this article, you will be able to configure the PBX blocklist object within your call flow on the PBX tab. The article will also assist you with some common uses of the object within your call flow configuration. Should you need any assistance, feel free to contact our support department.
Configuring a PBX Blocklist

The PBX Blocklist object is a feature that allows you to reject calls based on the caller's number. Spam or unwanted callers can be added into this object and their call will be rejected automatically. Once you have logged into your customer portal click on the PBX tab. Then select the blocklist from the toolbox menu on the left, drag and drop the object onto the main configuration screen. Next, click on the settings icon.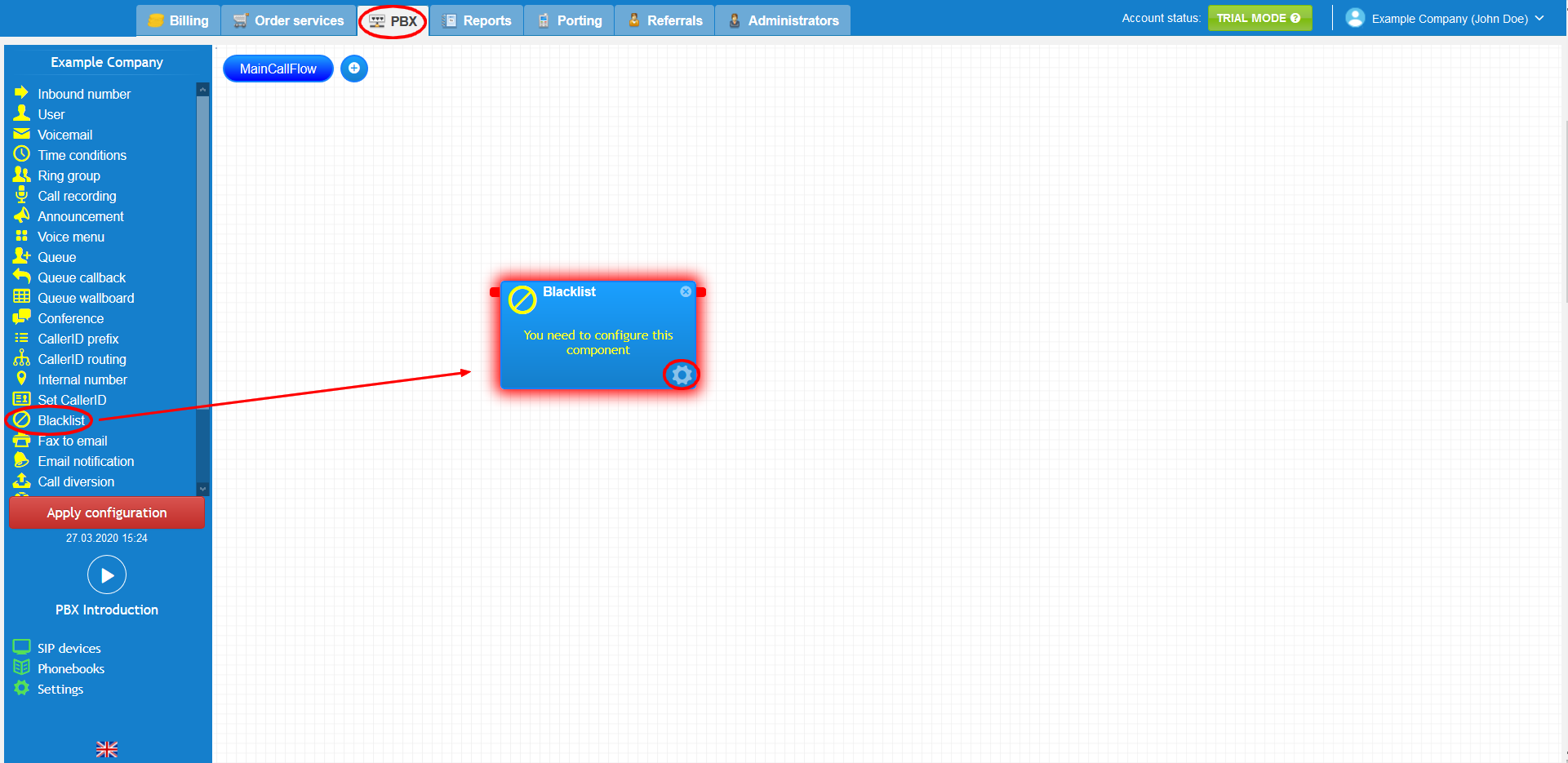 After that, you should enter a descriptive name, then click the add button and enter the caller ID's that you would like to block, it is also possible to block international callers by using the full international dialling prefix. On top of this, you have the ability to block anonymous caller ID's, to enable this option, select the checkbox.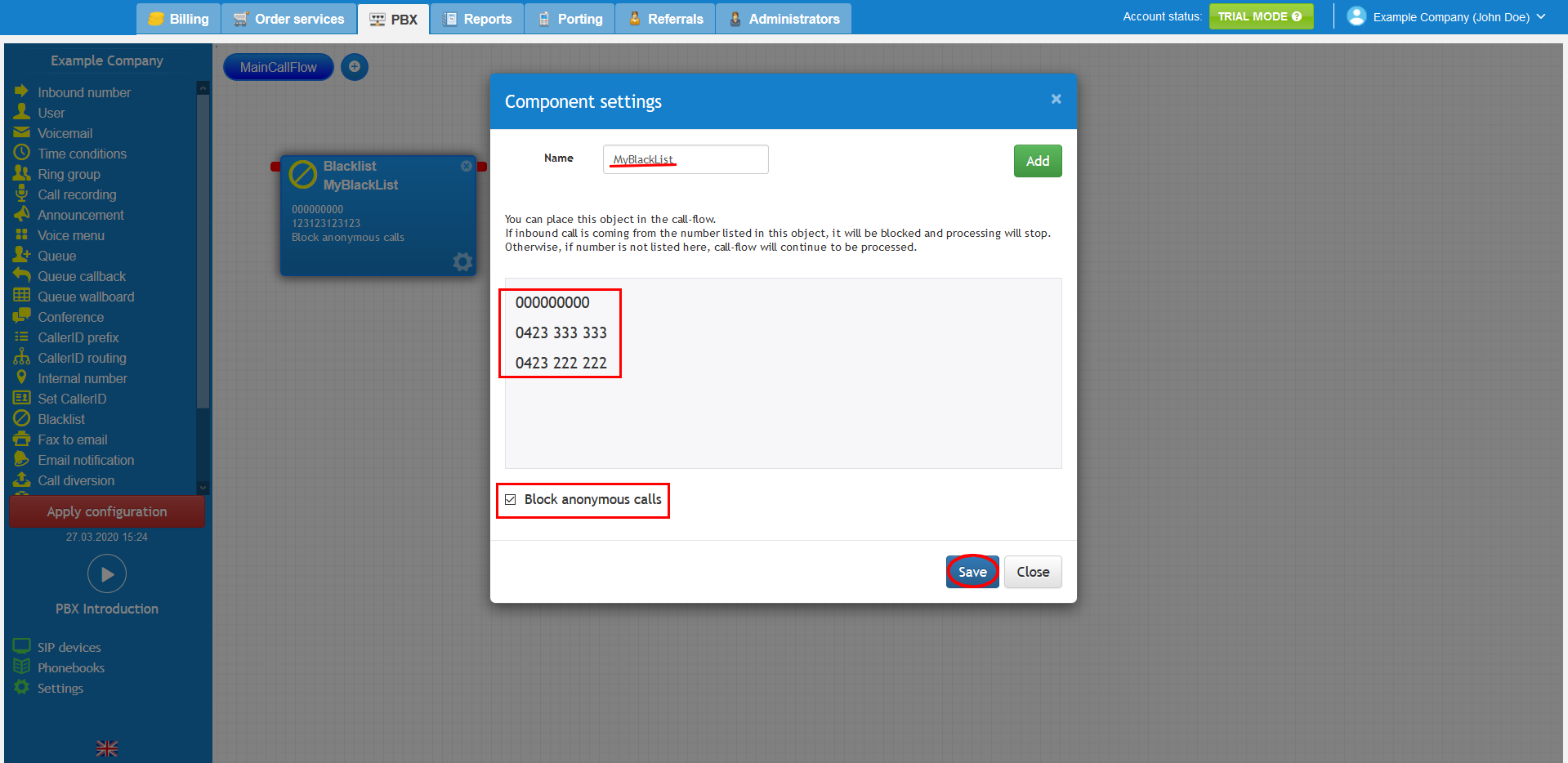 Finally, you should connect the blocklist object into your call flow. The blocklist object should be placed after the inbound number. From this point, all specified caller ID's in the blocklist will be blocked. Don't forget to apply the configuration.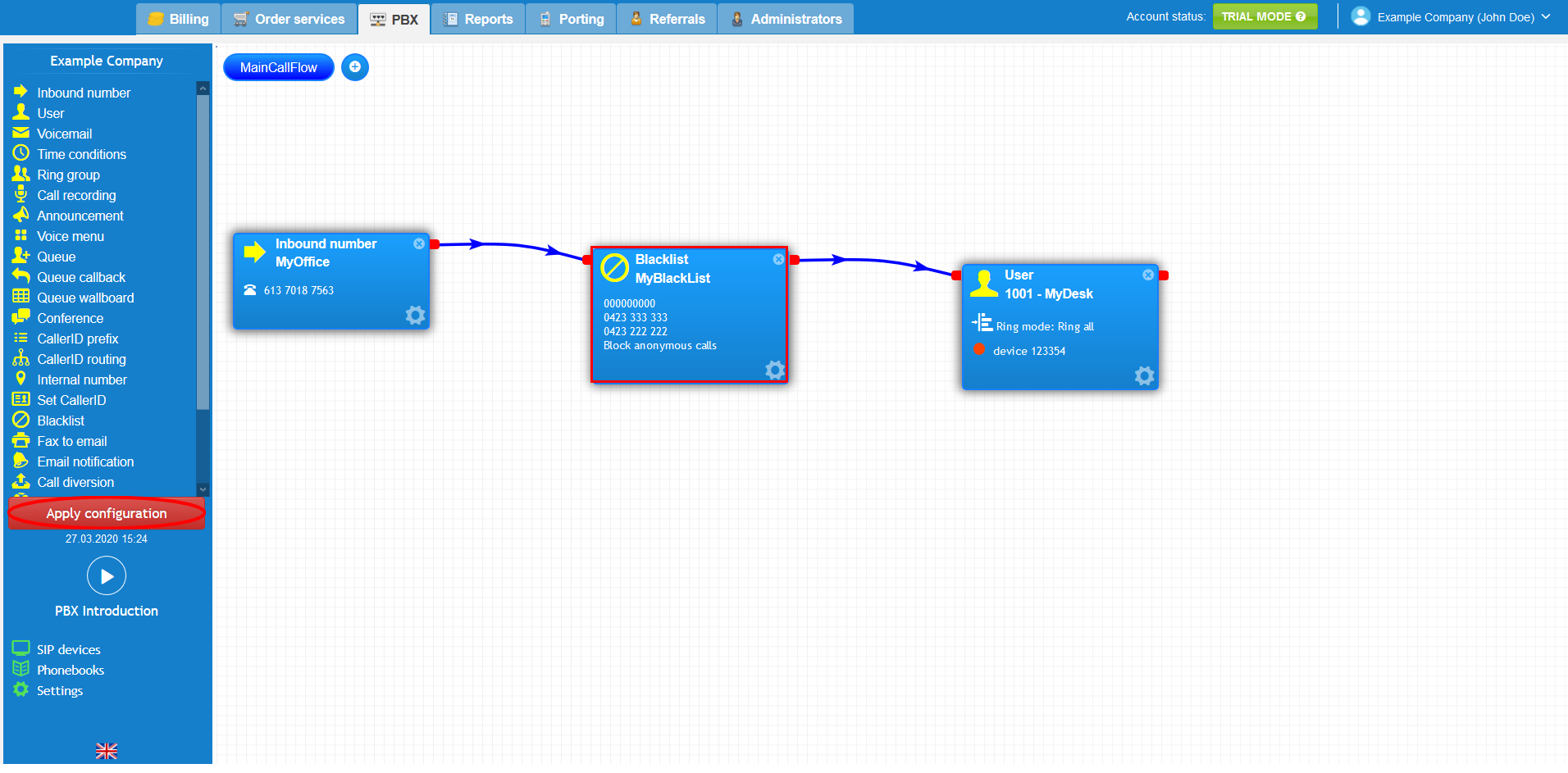 PBX blocklist usages
This scenario simulates a marketing company that are receiving spam calls from an overseas call centre offering marketing partnerships. The marketing company have told them that he is not interested in their products, however, they continue to place spam calls. The blocklist object was utilised and the spam callers number was entered into the list so calls are terminated instantly.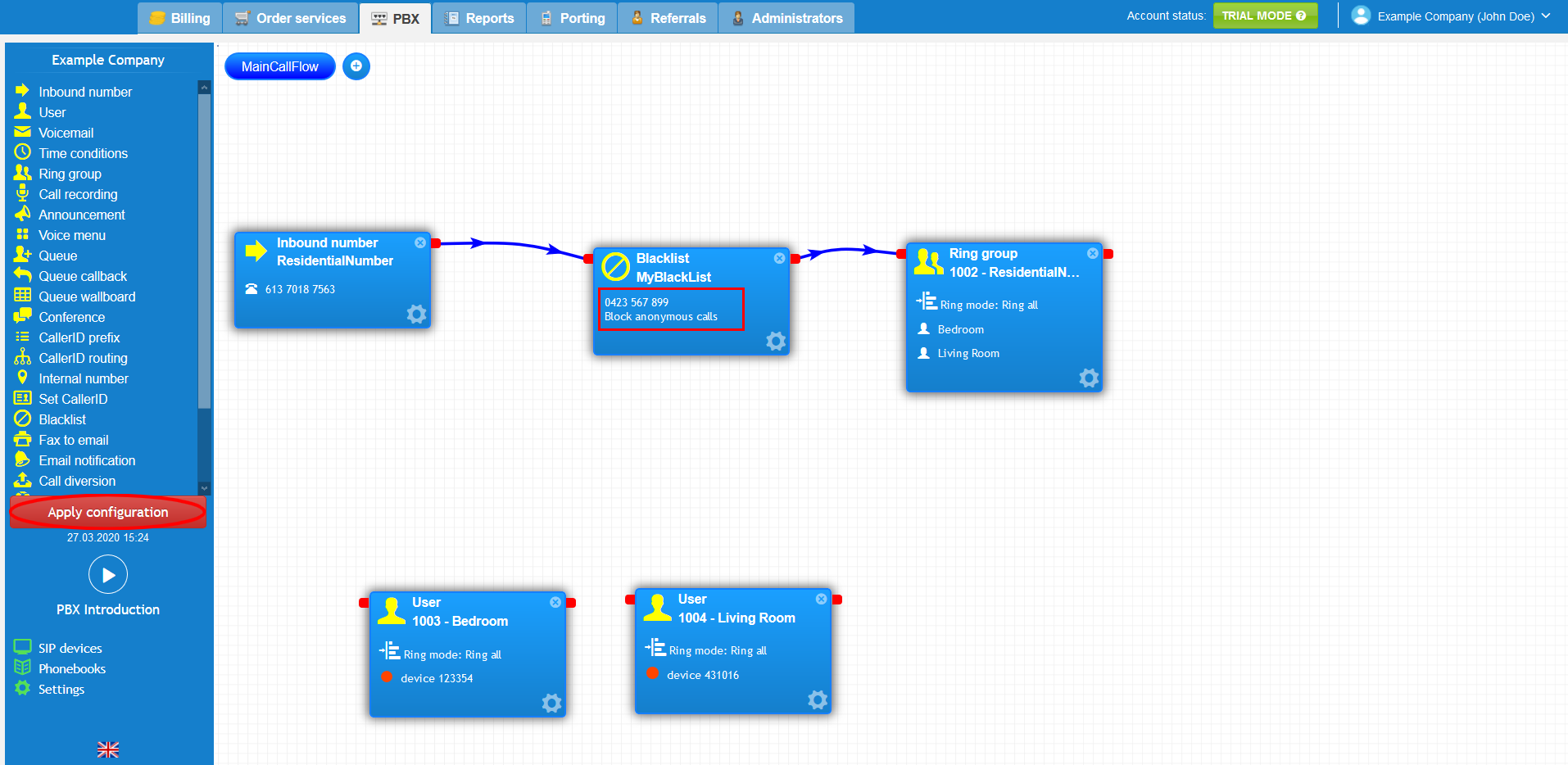 Watch this in action
The video below will show you a visual representation of the areas covered throughout this knowledge base guide.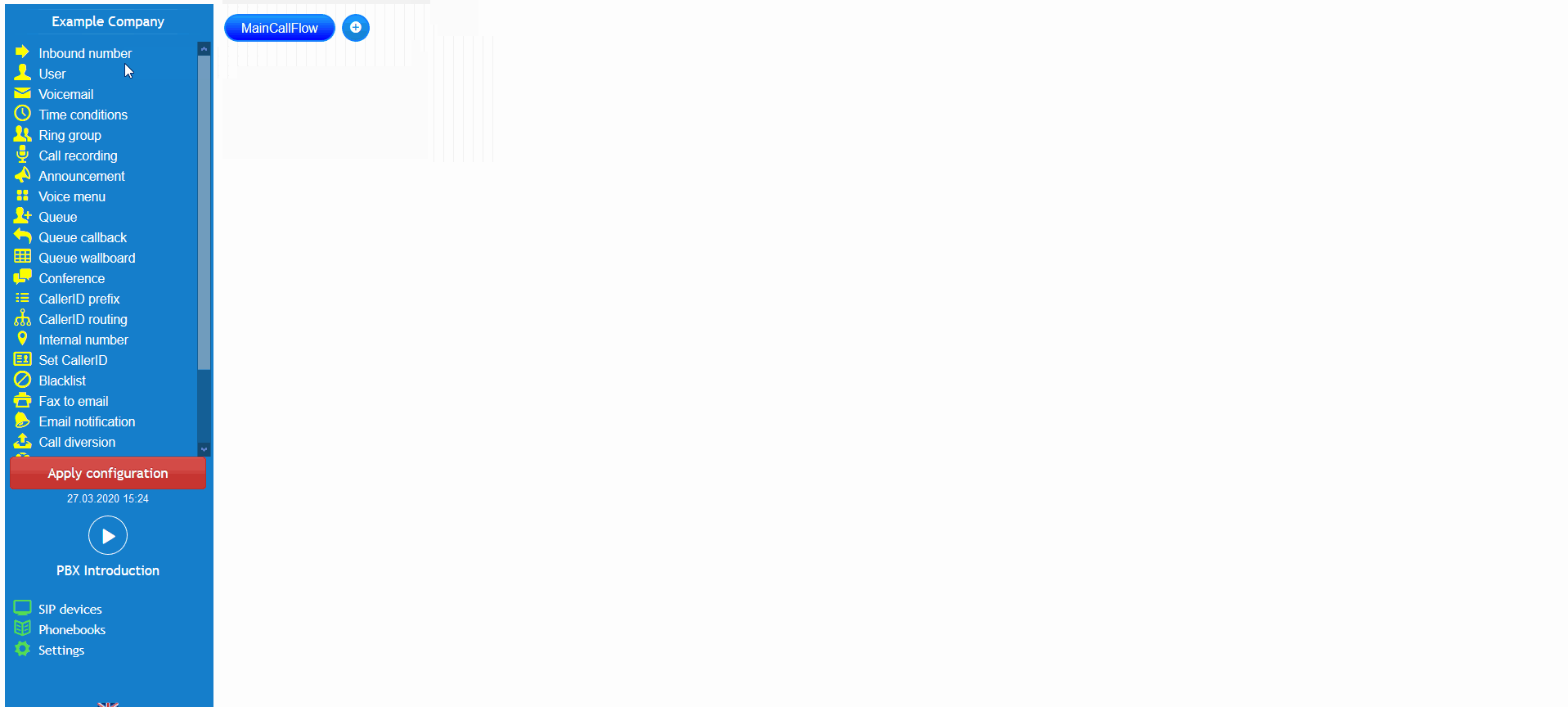 [[title=Block Inbound Spam Callers]]
[[description=The PBX blocklist rejects calls based on the caller's number. Spam or unwanted callers can be added and their call will be rejected automatically.]]