Introduction

At the end of this article, you will be able to configure a PBX fax to email object within your call flow on the PBX tab. The article will also assist you with some common uses of the object within your call flow configuration. Should you need any assistance, feel free to contact our support department.
Configuring a PBX fax to email

The PBX fax to email is a feature which allows you to receive inbound faxes, in PDF format. However, outbound fax requires an ATA (Analog Telephone Adapter) and configuration not included in this guide. Once logged in on the customer portal click on the PBX tab. Then select Fax to the email from the toolbox menu on the left, drag and drop it onto the main configuration screen. Next, click on the settings icon.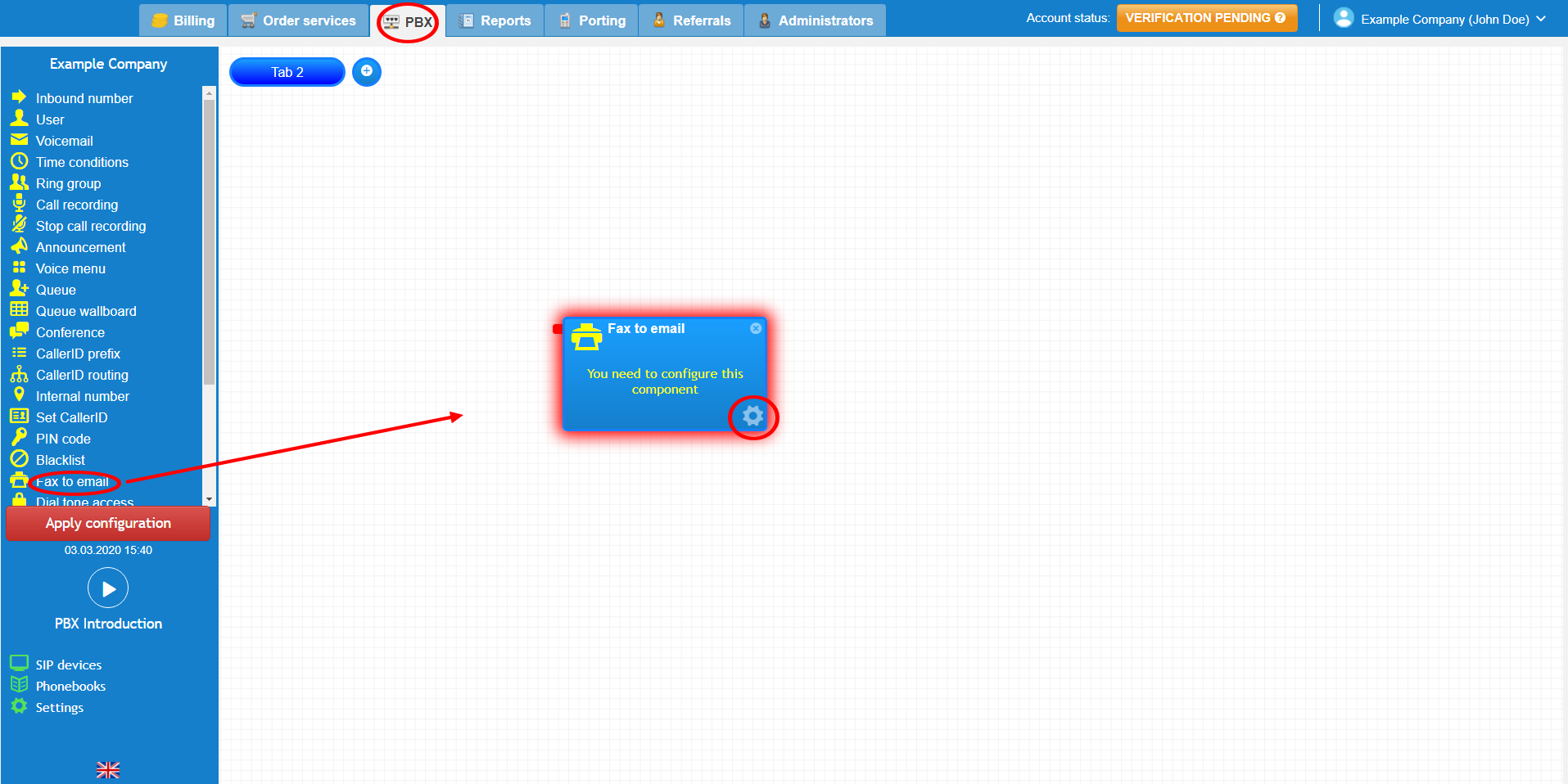 After that, you should fill with your preferred name and email address you would like to be sent the inbound faxes in PDF format. Finally, click on save and apply the configuration.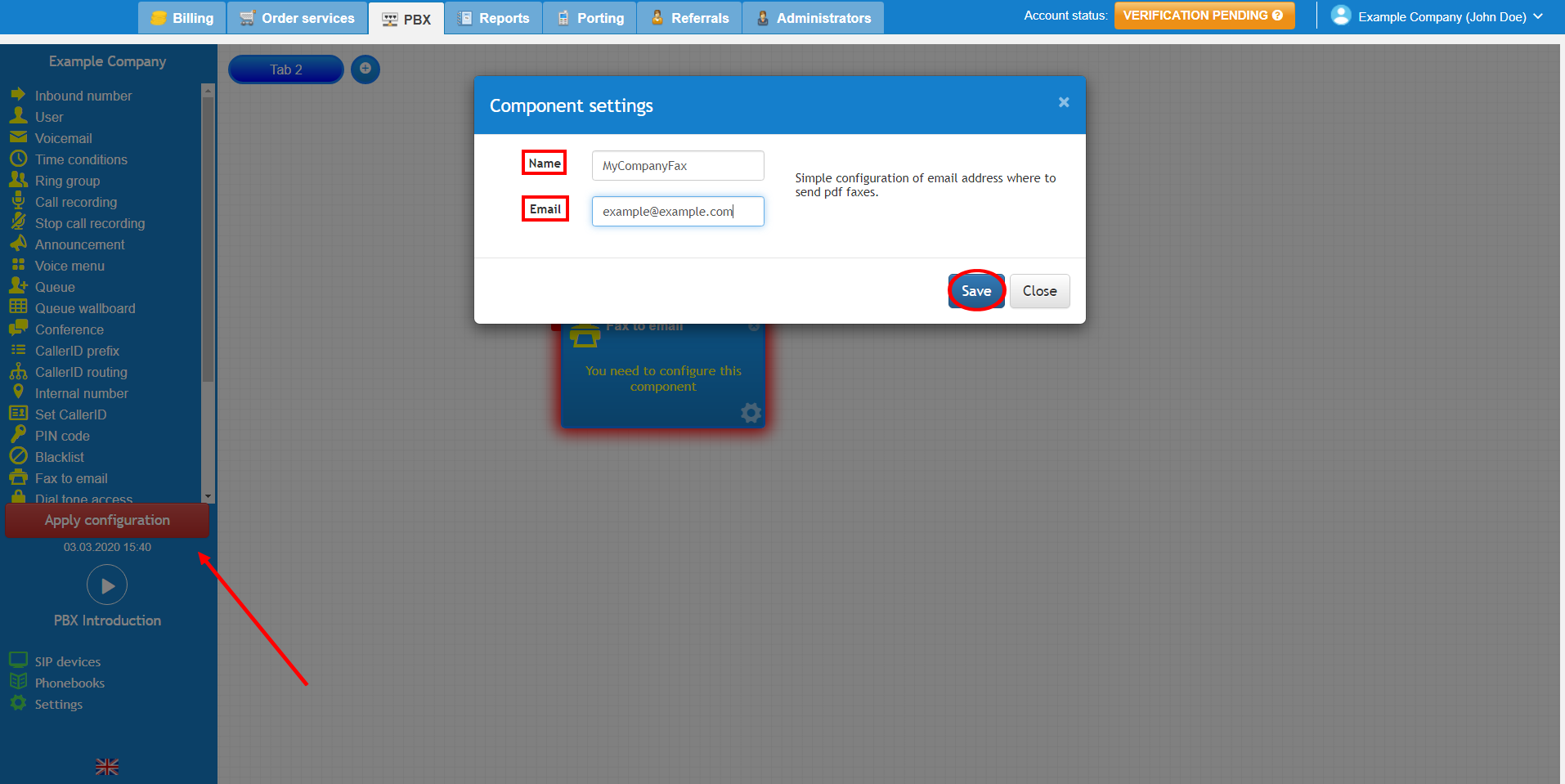 Fax to email usage
This scenario simulates an employee of an organisation who needs to set up a company-wide inbound fax number to email service. You must first start with adding your fax number to the PBX tab, providing a name and selecting your fax number from the available numbers window, inside the settings of the inbound number. Then simply connect to your fax to email object, which will then mean all inbound faxes to the fax number you have selected will be converted to a PDF, and emailed to your nominated email address.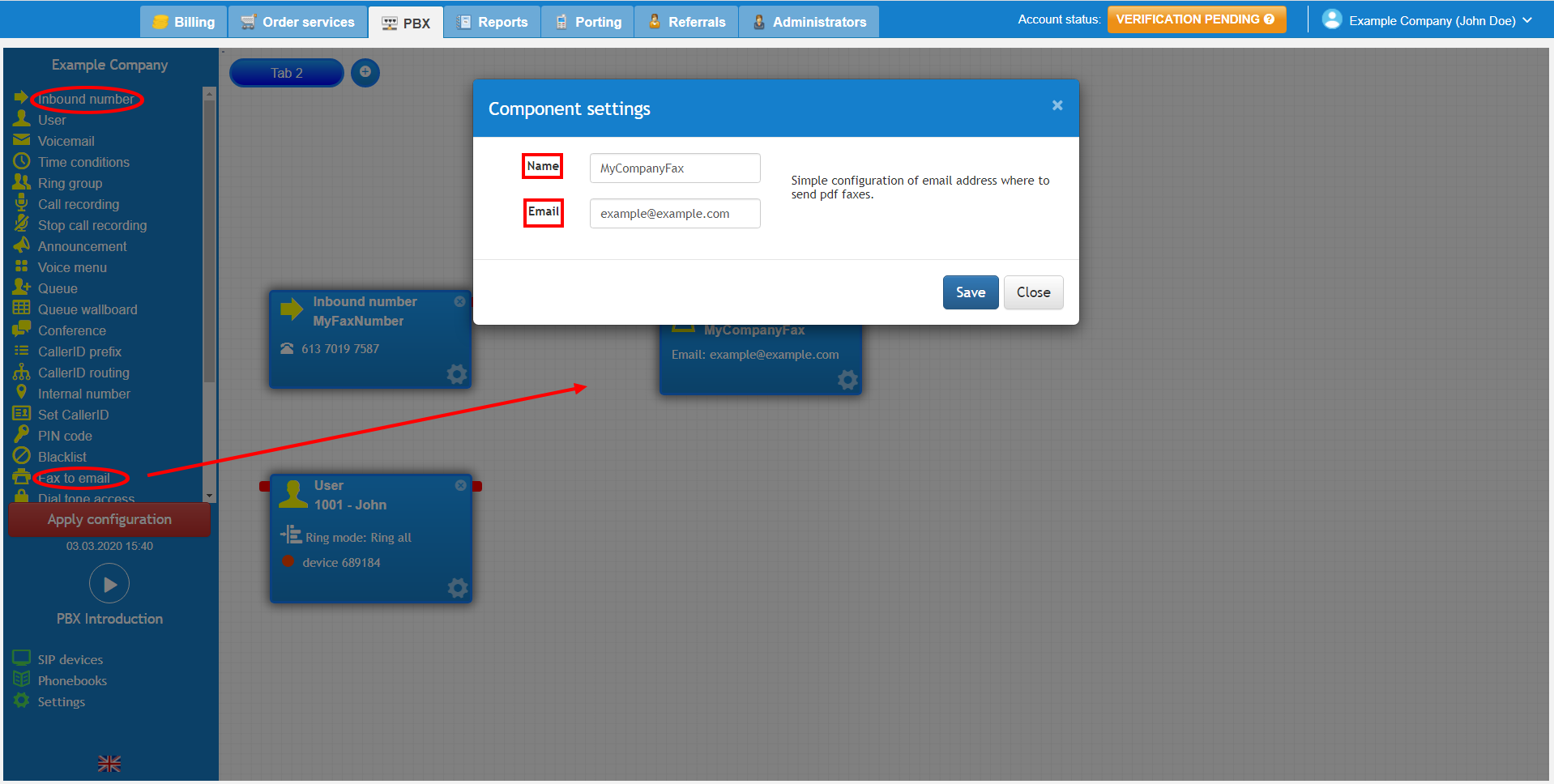 Should you wish to send the inbound faxes to multiple email address, please contact your mail provider and request a distribution group to be configured to multiple email addresses, you will then use the distribution group email address inside the fax to email object. Lastly, don't forget to apply the configuration of your final call flow.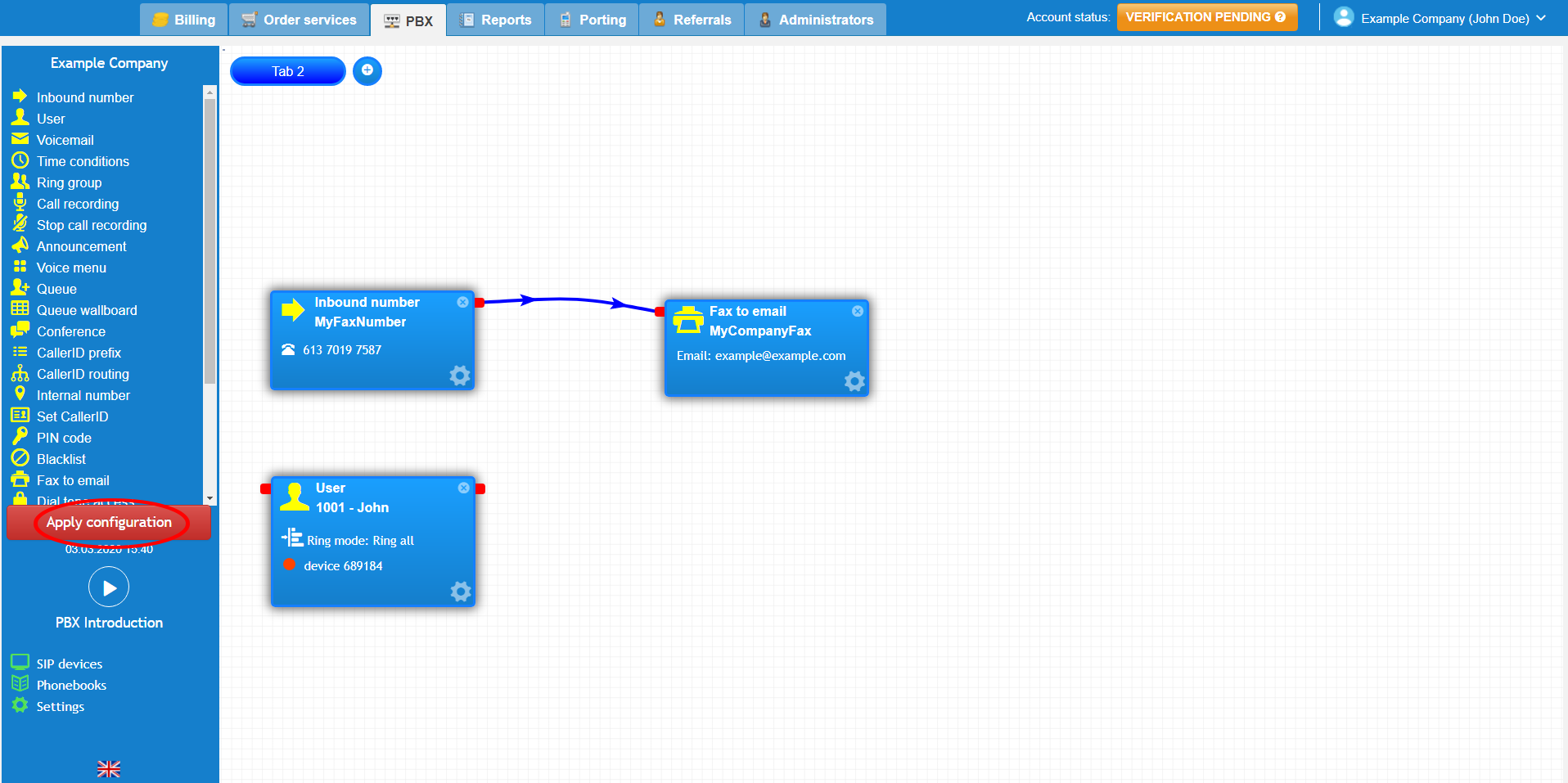 Watch this in action
The video below will show you a visual representation of the areas covered throughout this knowledge base guide.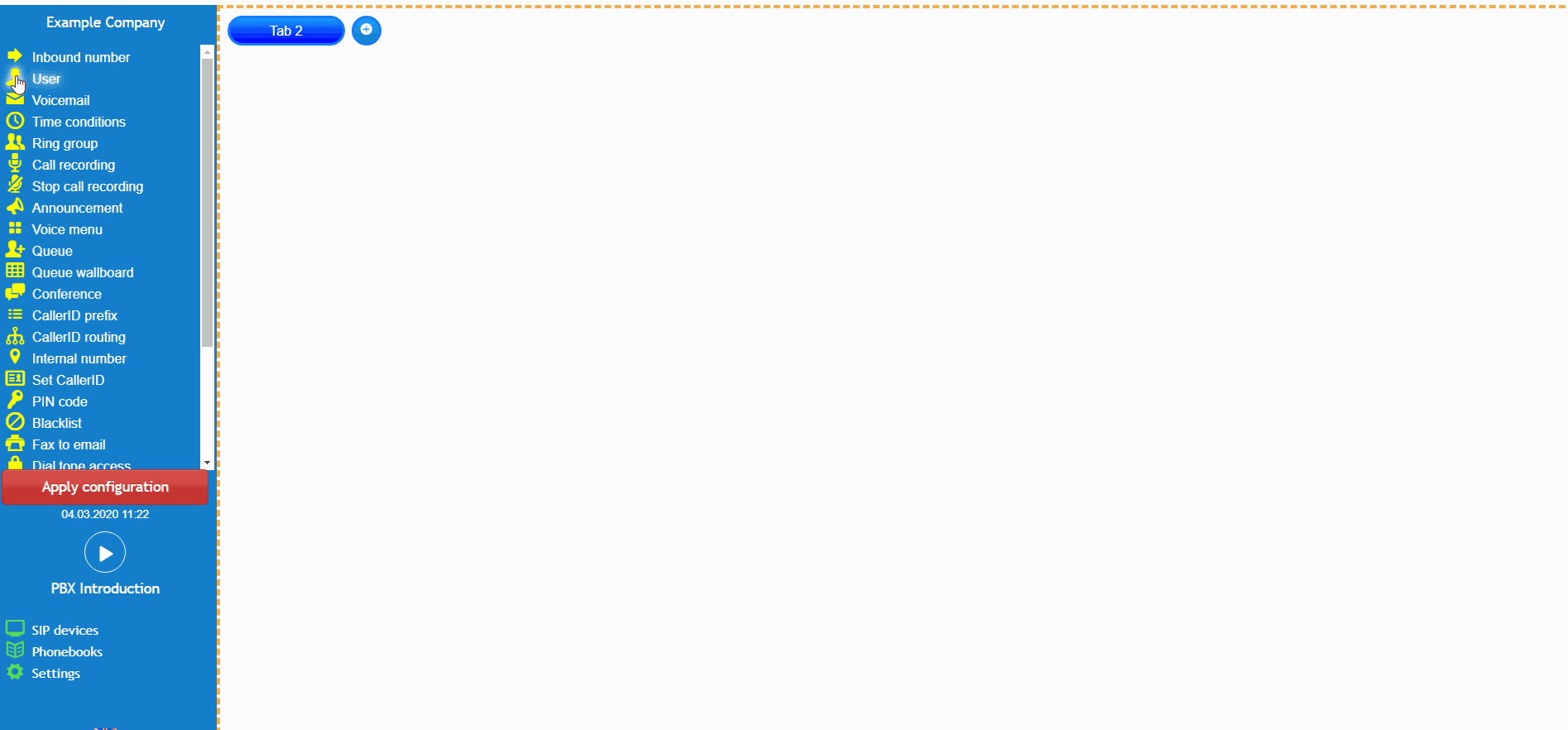 [[title=Inbound Fax-to-Email]]
[[description=PBX fax to email is a feature which allows you to receive inbound faxes in PDF format.]]