Introduction

At the end of this article, you will be able to configure twinning mode with your devices linked to a user object. The article will also assist you with some common uses for this feature within your call flow configuration. Should you need any assistance, feel free to contact our support department.
Configuring the twinning mode

The twinning mode is a feature which allows ringing a primary device before the call is 'twinned' to other devices on the user object, usually an external number. This feature is usually required when a user would like the ability to ring a handset in their office first before their external mobile number is called along with their office handset. Once you have logged into the customer portal click on the PBX tab. Then select the user from the toolbox menu on the left, drag and drop the user object onto the main configuration screen. Next, click on the settings icon.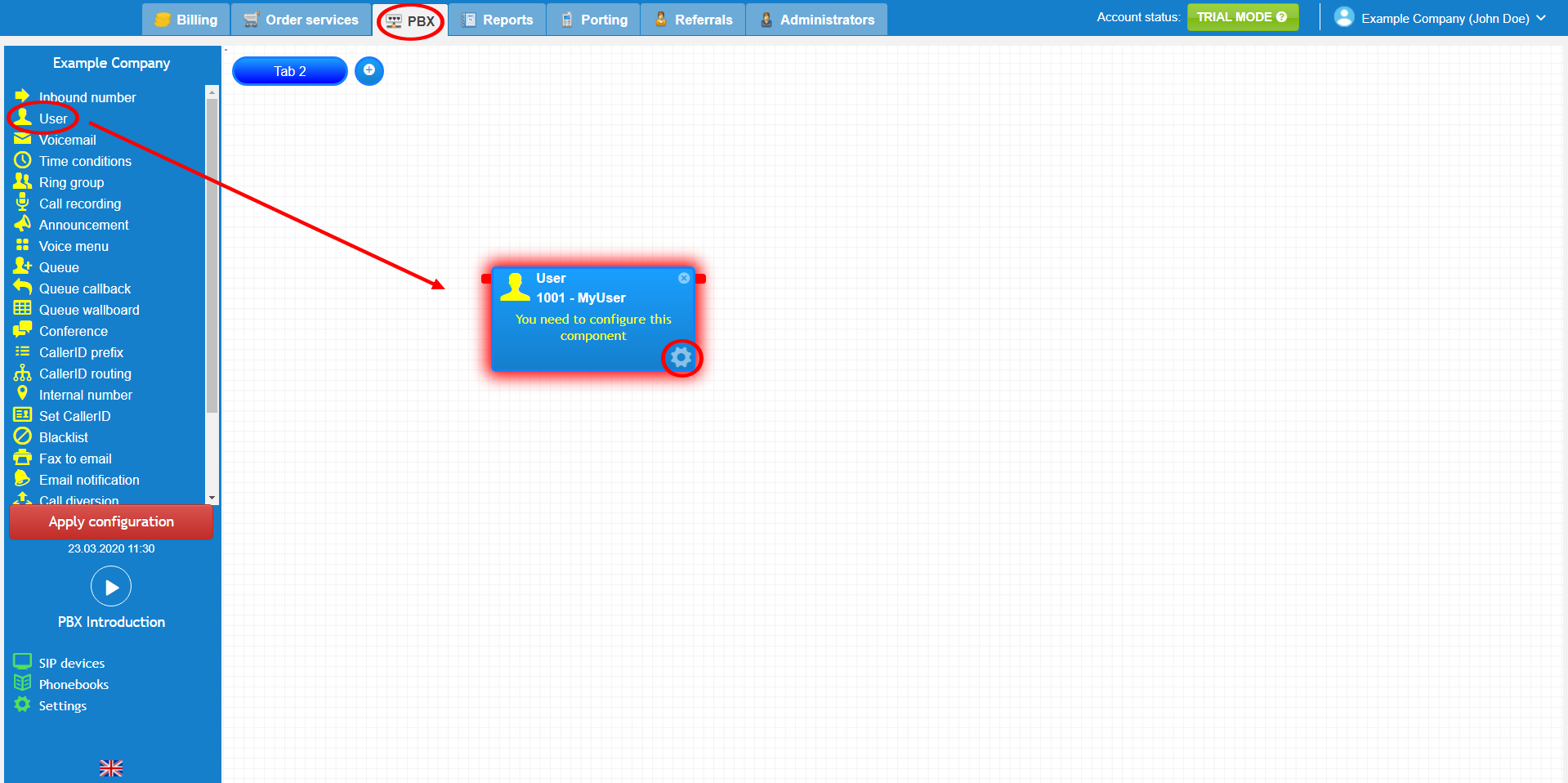 After that, you should select the "ring all" mode and enable the twinning feature checkbox. Please note that the twinning feature is only available when you have selected the ring all mode. Additionally, it is possible to set the number of seconds that you would like to ring each device for when twinning. In the example screenshot below the call would dial the first device and then the second after 15 seconds when they would both ring together. Don't forget to apply the configuration.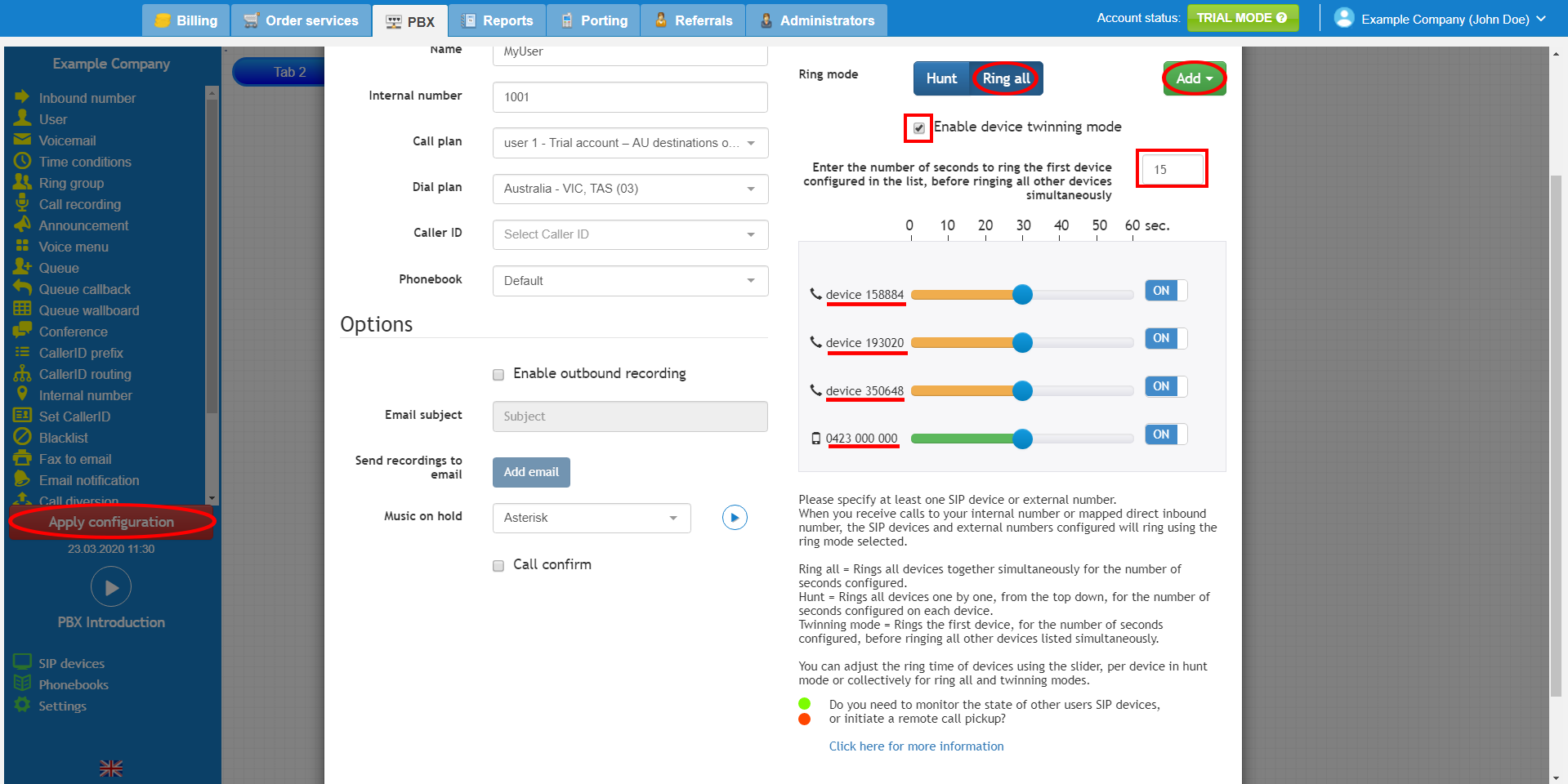 Device twinning mode usages
This scenario simulates a small business owner who answers all calls for his business. The user never wants to be in a situation where he misses a call because he is out of the office. As the user is either in the office, at his residential home or available on his mobile when he is on the road, he has configured his devices to twin based on the devices he is more available at.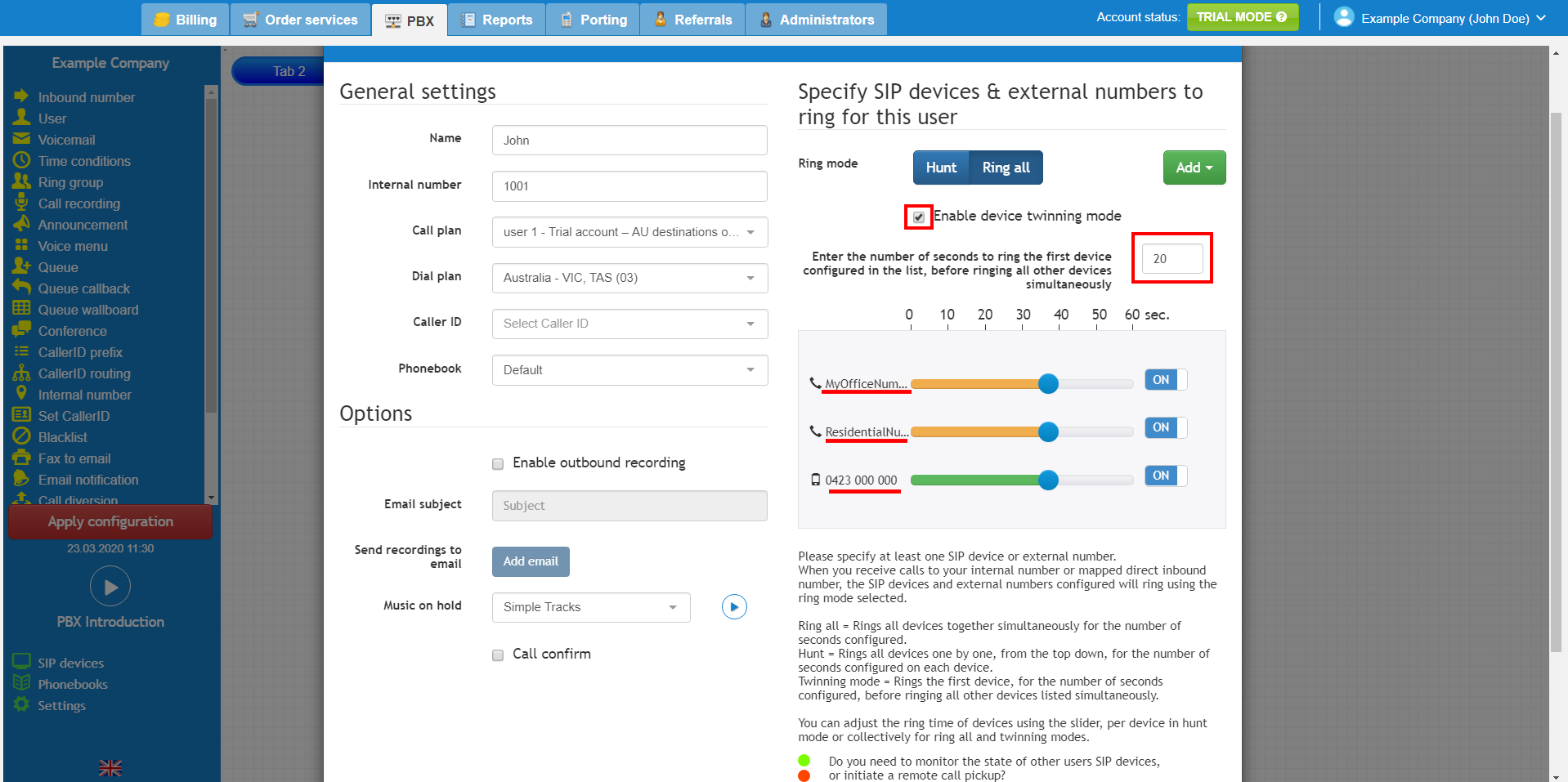 In the example above, John spends most of his time in his office then working from home and occasionally on the road visiting his clients available on his mobile. Inbound calls to John's company will dial his office phone first, then twin in his residential phone and finally twin both with his mobile. This limits the chances of John missing a phone call.
Watch this in action
The video below will show you a visual representation of the areas covered throughout this knowledge base guide.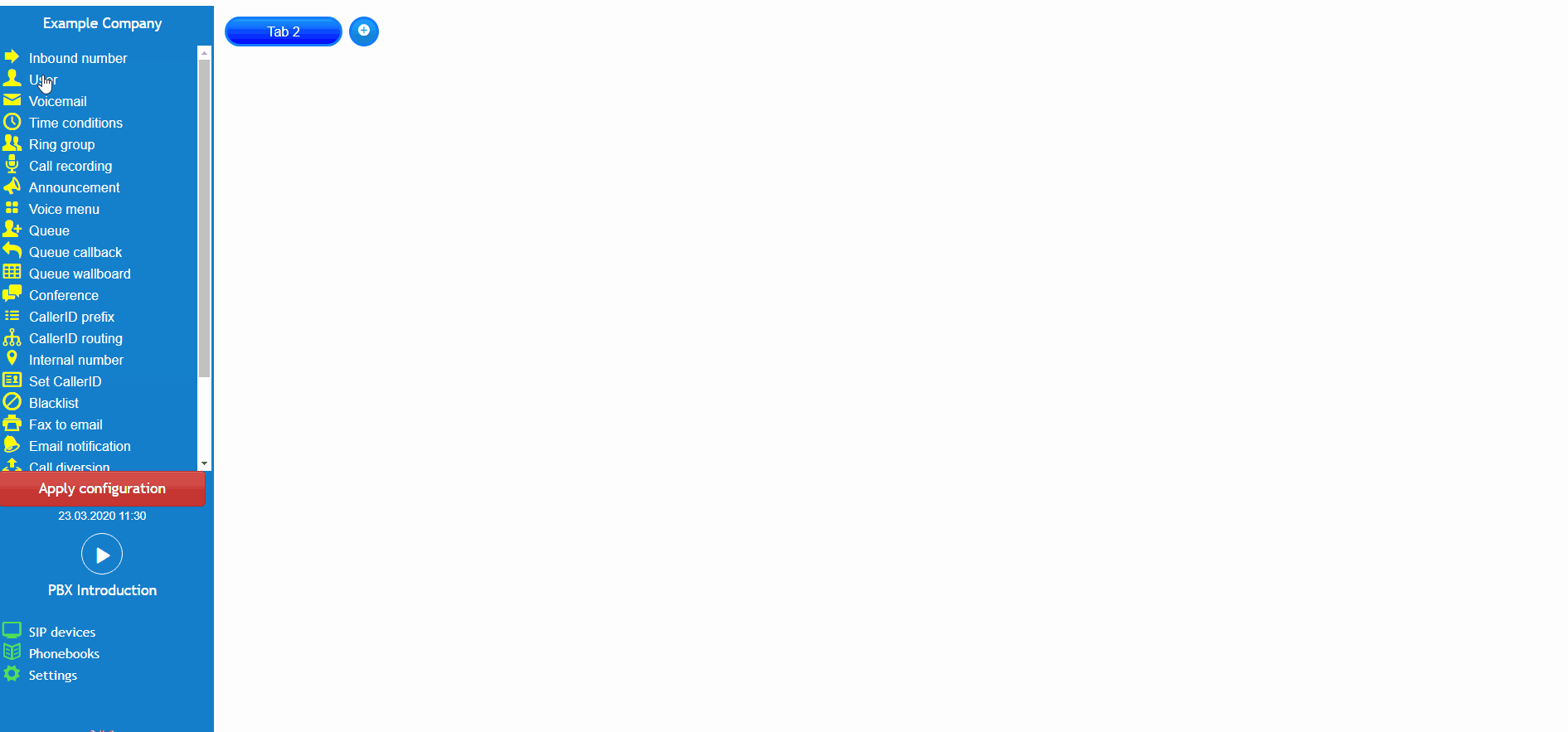 [[title=Device Twinning]]
[[description=Twinning mode is a feature which allows ringing a primary device before the call is 'twinned' to other devices on the user object, usually an external number.]]