Introduction

At the end of this article, you will be able to add internal numbers to your PBX configuration. The article will also assist you with some common uses of the object within your call flow configuration. Should you need any assistance, feel free to contact our support department.

How to configure an internal number

To start the process of configuring the internal numbers and assigning them to users, you will need to log into your customer portal and select the PBX tab. Next, drag the internal number object from the left menu and drop it onto the main screen. Then, click in the object's settings and enter your preferred name and choose the internal number you would like to dial in. After that, click on save and connect the object to the object you wish to route the internal call to.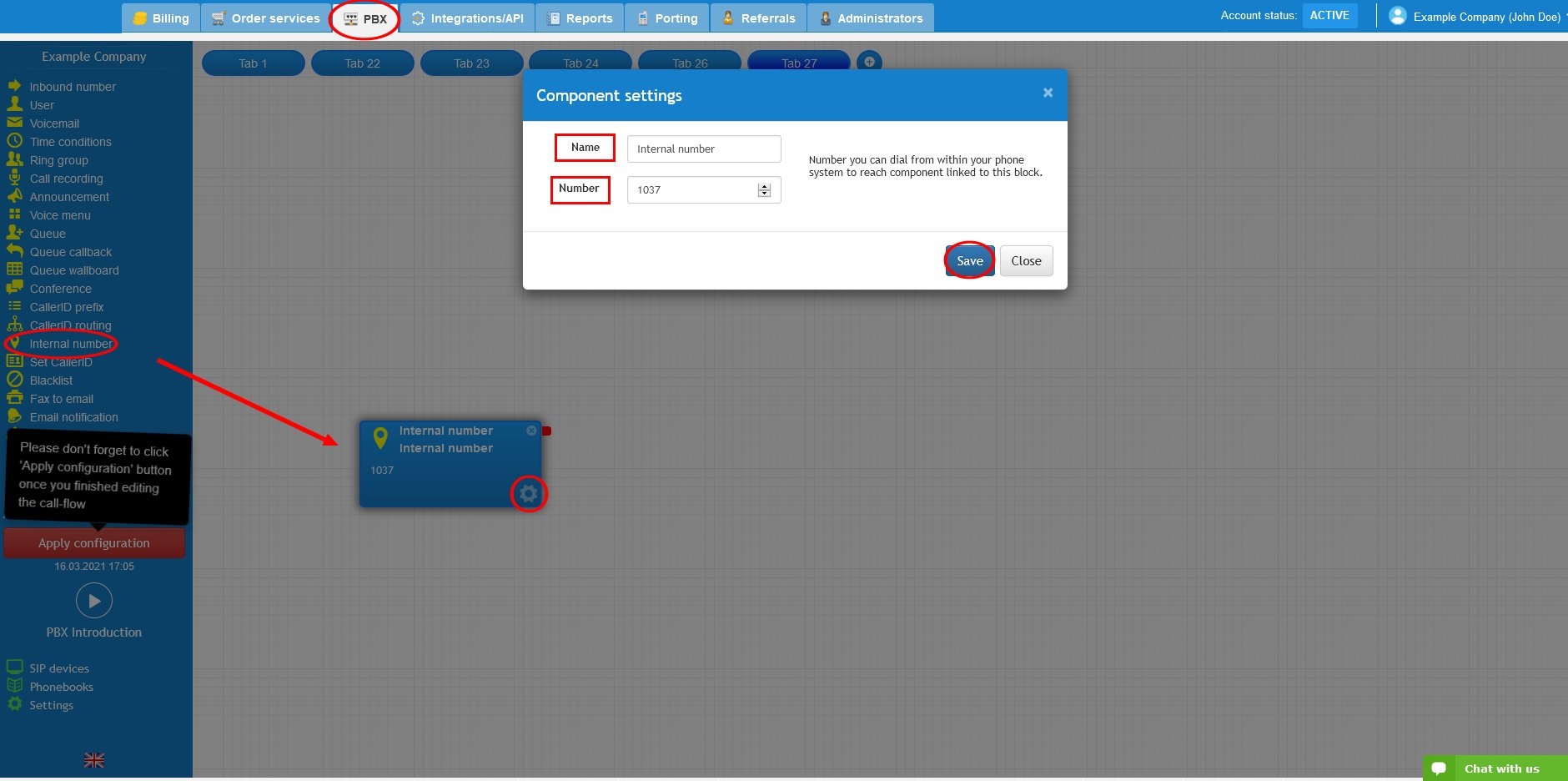 PBX internal number usages

The following account has one user called reception. This user has 3 SIP devices that have been assigned to 3 receptionists, John, Mary and Dan. In the user object, it is only possible to define 1 internal number, which would ring all receptionists at the same time. To individualise each receptionist's extension, the internal numbers have been configured and linked to a ring group that contains their SIP devices. This configuration allows to call and transfer calls between them, even though the devices are configured in the same user object. Additionally, it was also set an internal number to the conference object in case they need to set up an internal meeting.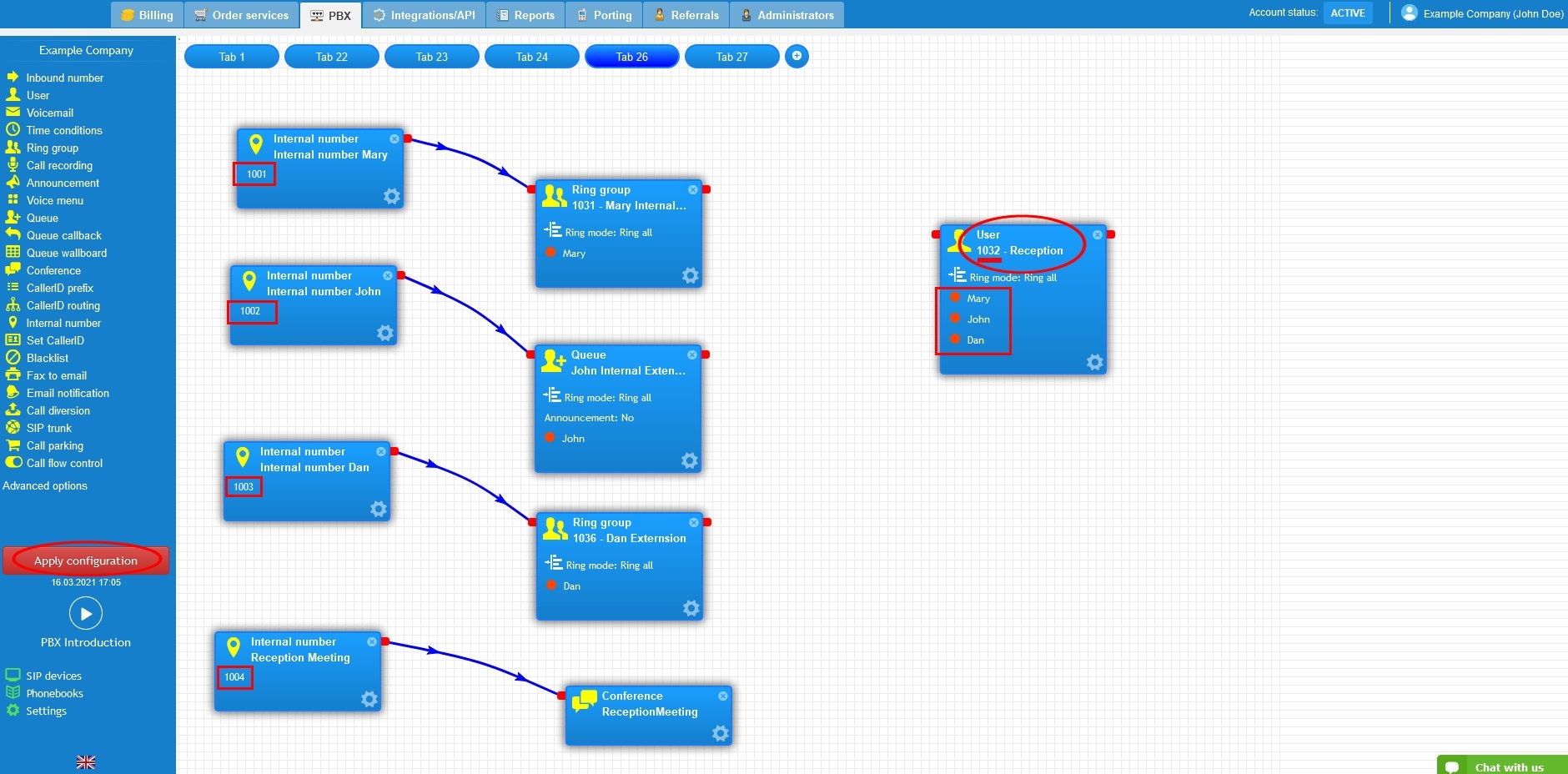 Watch this in action
The video below will show you a visual representation of the areas covered throughout this knowledge base guide.