Introduction
A ring group allows you to distribute calls between Users and External Numbers. Ring groups are similar to queues, but they provide a more straightforward way to organize the users. Please ensure you have set up the users you would like to add to the ring group prior to configuring the ring group object
Configuring a PBX ring group
Firstly, head to your PBX tab to drag and drop "Ring Group" object. Once the Ring Group is added to the PBX, go to its settings.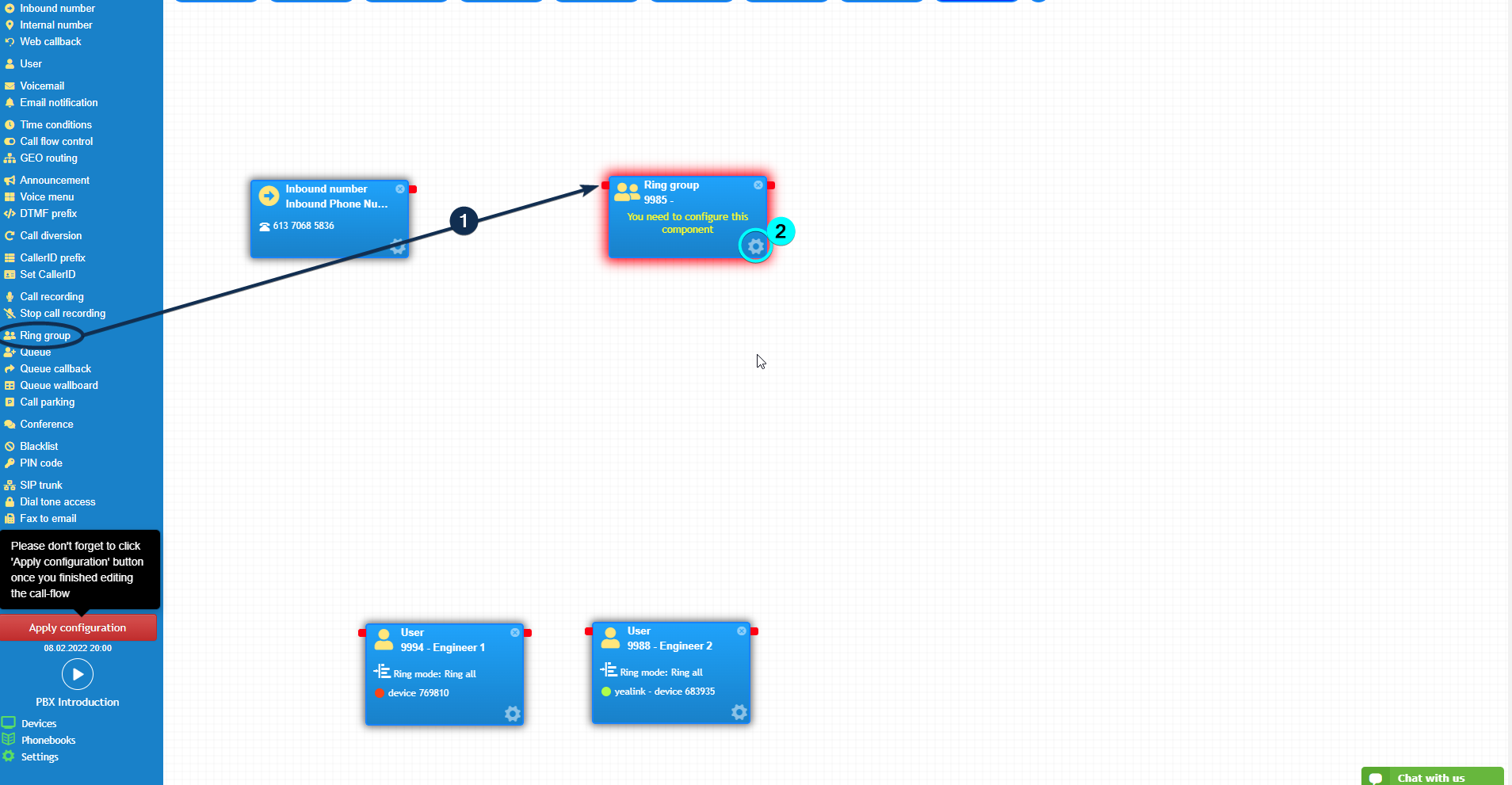 In the settings, enter the name for the Ring Group. You can then add users to the ring group by clicking the green "Add" button.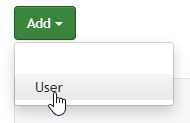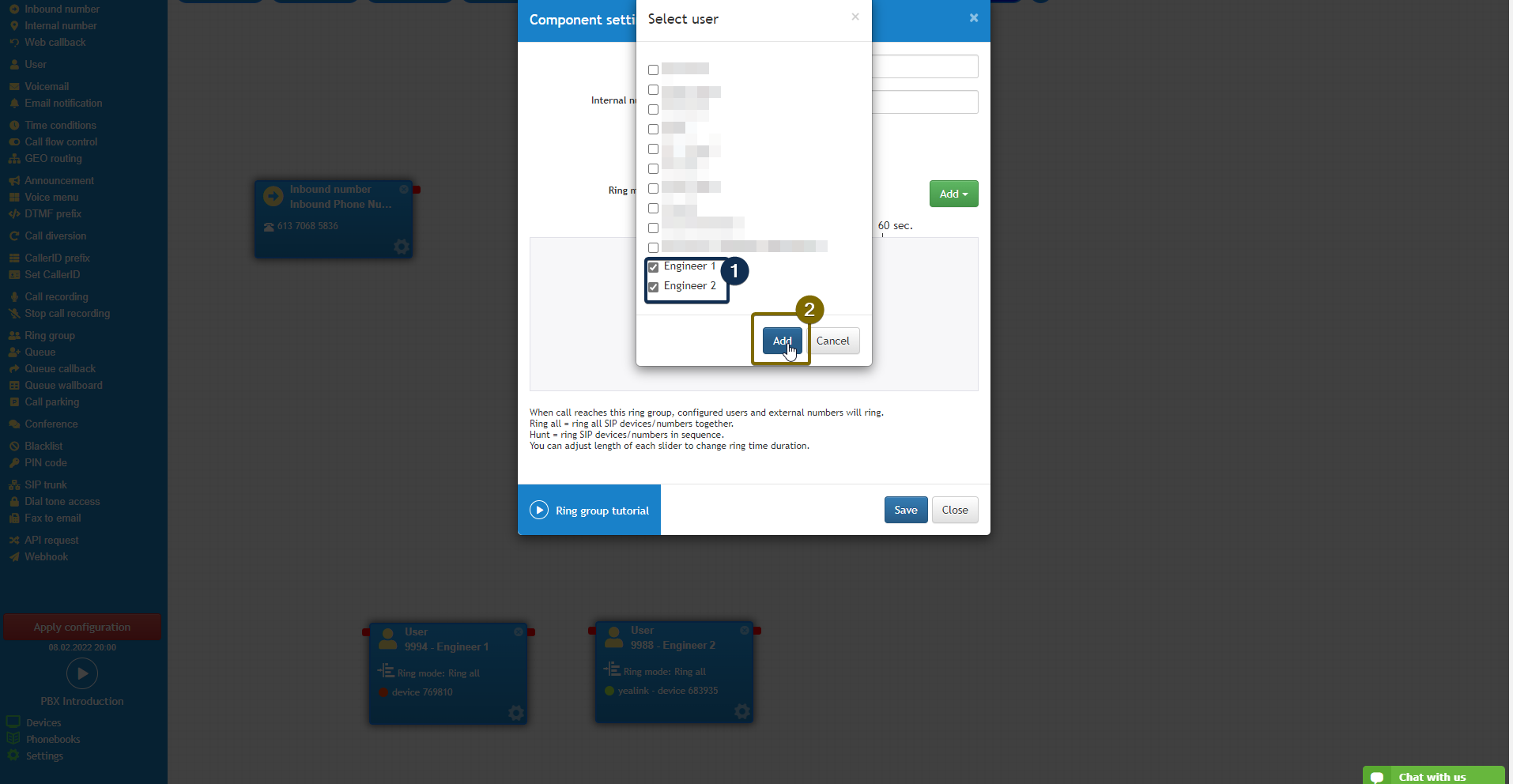 Connect the Ring Group to your call flow. Finally, click "Apply Configuration" to save the new set up.